For professionals, trade associations can be a powerful resource, offering benefits including continued education, financial literacy programs, and an active community of other industry experts.
Learn how BeautyCouncil, an association that supports professionals across the beauty industry, uses a trade association website to connect members with new business opportunities.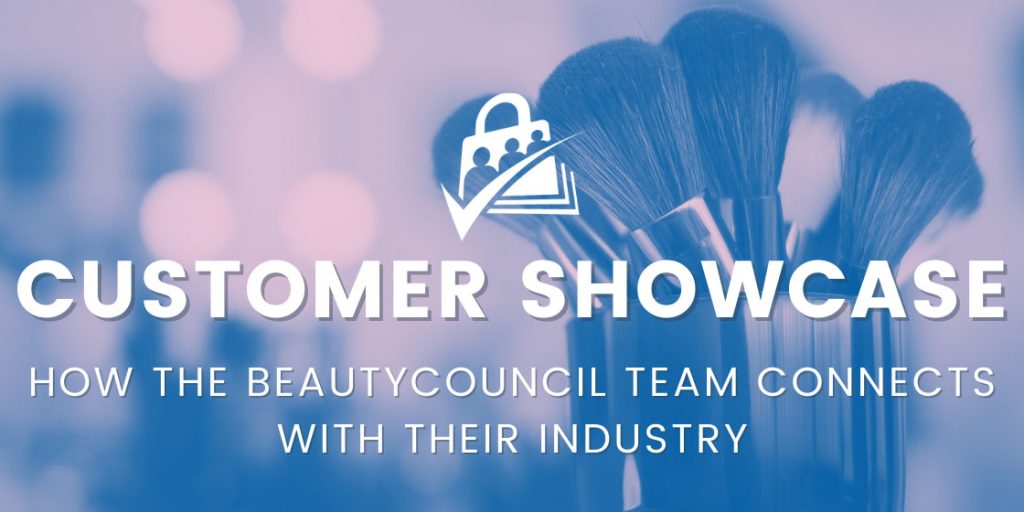 About BeautyCouncil
Based in Canada, BeautyCouncil is made up of over 4,000 members, representing professions across the entire personal service industry.
Traditionally, trade associations were formed primarily through direct mail and word-of-mouth marketing — a process heavily dependent on paper applications and long waiting periods. Now, an increasing proportion is embracing technology to grow faster and better retain their members over time.
The association originally set out on a mission to provide continued education, up-to-date certification, and ongoing business support for members. Just some of BeautyCouncil's professional benefits include accessible health plans, client booking systems, and affordable equipment leasing. Not only does the team at BeautyCouncil provide certification and promote higher standards across the entire industry, but their website also serves as a hub for professionals to connect as a community.
The goal with our site is to provide content to members, create a sales funnel for non-members, and allow a place for users to manage their account with us.

Greg Robbins, Owner and Executive Director, BeautyCouncil
After initially relying on expensive software-as-a-service products to manage the website, the leadership team at BeautyCouncil knew they needed a new strategy to better support their members and their mission.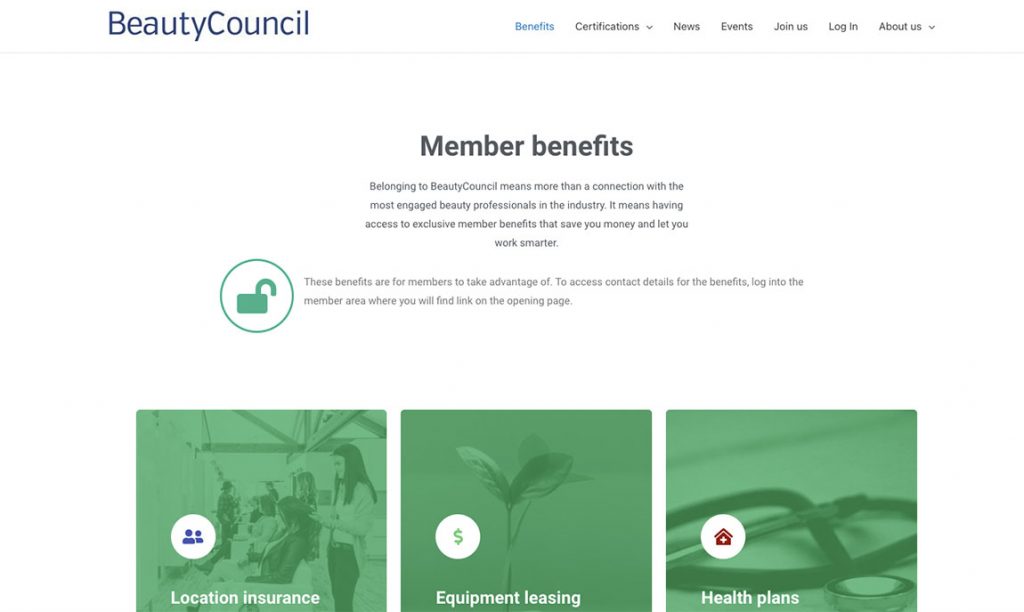 ---
The Solution: Deploying Paid Memberships Pro
As the BeautyCouncil team began to migrate from their original product suite, they needed a solution that would do more than just restrict content and manage memberships. It also had to easily integrate with the site's existing WordPress plugins, customer relationship management platform, and learning management system.
After beginning their search, the BeautyCouncil team found Paid Memberships Pro. Across all their options, PMPro had the most ready-to-use Add Ons, great reviews, and the integrative capabilities they needed.
---
We migrated away from expensive SaaS products and settled on PMPro as our membership tool. As an association of more than 4,000 members, we wanted an elegant solution that would allow us to restrict content, manage memberships, and integrate with a variety of other WordPress plugins for Events, CRM, and LMS.

The migration was easy and doing custom dev has been smooth and seamless.

Greg Robins, BeautyCouncil • BeautySafe • BCBA
---
To get started, the internal team and an outside developer created a test website using BeautyCouncil's theme. Then they introduced PMPro. As they began to add and run the website's existing features with PMPro, they found each worked together without any issue. From there, they were able to plug in custom fields and behaviors before successfully launching the new website.
Overall, making the switch to PMPro was, as Greg said, "smooth and seamless." The entire admin team was able to master it quickly and found the plugin user-friendly and easy to customize. While BeautyCouncil makes use of several Add Ons to manage the association site, some of the group's favorites include:
Auto-Renewal Checkbox: This feature allows members to opt in to automatic renewals via a checkbox on the checkout page. Not only does this make life a little easier for users, but it helps BeautyCouncil to boost retention rates as well.
Events for Members Only: Since BeautyCouncil offers exams and certification courses, this tool is essential for helping members register and prepare for upcoming classes and tests.
Member Directory: A members-only, searchable directory allows users to easily connect with fellow beauty professionals.
The user-friendly nature of PMPro has helped the BeautyCouncil team to spend less time trying to make the website work on the backend. Now, they have more time to serve members and help them access new professional opportunities.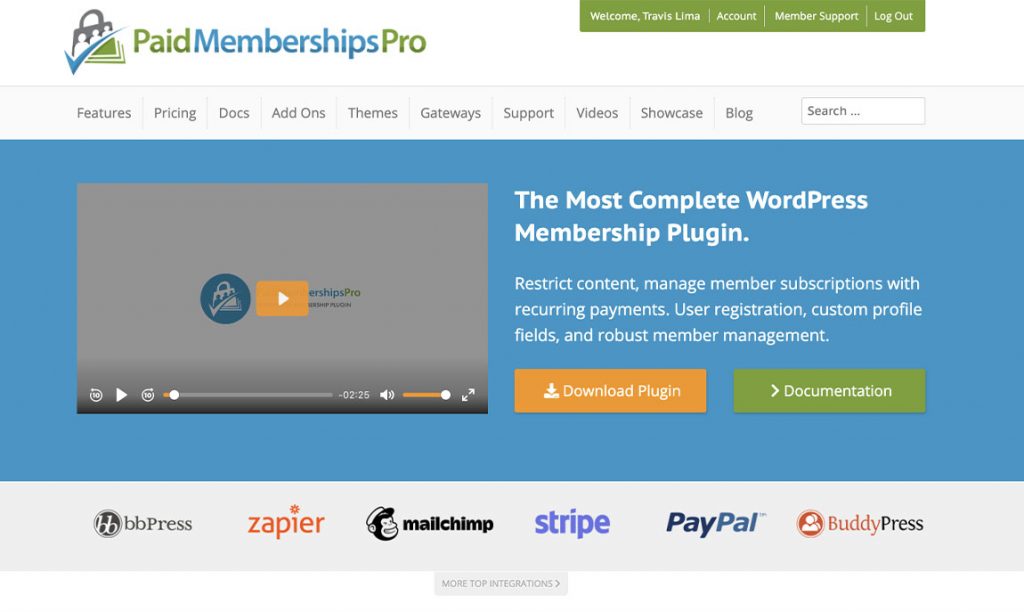 ---
The Results: A Collaborative Beauty Community
Today, BeautyCouncil provides members money-saving opportunities as well as access to online content, discounted education, and an active community of personal service professionals.
Using PMPro to help manage their website, the BeautyCouncil team is able to offer highly personalized payment models to help any professional within the industry succeed. While there are eight distinct membership levels, users can choose to pay on either a monthly or annual basis:
Pay-as-you-go: The monthly plans start at a price as low as $3, providing individuals as well as companies all of the benefits BeautyCouncil offers at an affordable and accessible rate.
Annual Plans: Users can opt to subscribe to any of the five yearly payment options based on their personal needs. In addition to the benefits included in the monthly plans, they receive extra features such as embossed certificates, decals for their business, and more significant discounts.
With this unique model, BeautyCouncil is able to offer benefits and solutions at every stage of a beauty professional's career, from students just getting started to established salons, spas, and even movie teams.
---
Creating a Small Business Online
For years, industry associations have helped independent professionals and small-business owners access benefits and services they may not otherwise be able to attain. By bringing membership associations online, groups like BeautyCouncil are able to connect with even more members and offer users extended features. 
We know that a WordPress site has tons of moving parts. You have other options, like an "all in one" solution that feels simpler, even if the price tag is significantly higher than an open source platform like Paid Memberships Pro.
Paid Memberships Pro is a WordPress association plugin with features to help you manage the content your members see, communicate with your members, provide payment options, access administrative data, and upgrade the member experience.
We've got a complete guide that tells you exactly what you'll get — the plugins, the support, and the training — when you manage your association on WordPress.
---
We want to showcase your membership site.
Do you run a successful membership site that uses Paid Memberships Pro? Your case study helps thousands of fellow entrepreneurs, while also giving your business loads of exposure through multiple marketing channels.
We also feature testimonials with your business name, URL, and comments throughout our website. Submit your testimonial here.
Was this article helpful?