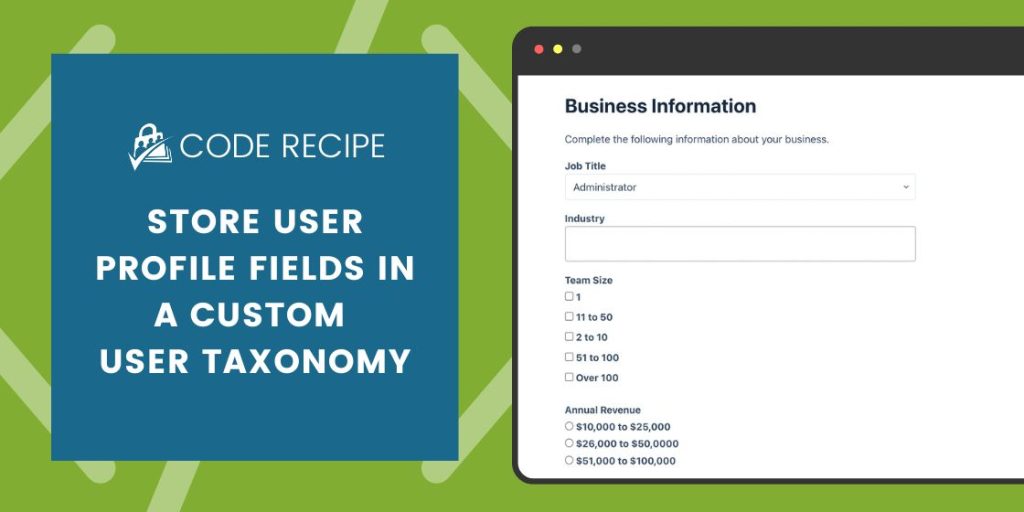 Just like categories and tags help you organize your WordPress site's posts, a user taxonomy helps your organize your WordPress site's users.
User taxonomies store all kinds of structured data about your members—any field that has a specific set of options can be stored in a user taxonomy.
In v2.9 of Paid Memberships Pro, we introduced an interactive settings page to create user profile fields. With a variety of popular field types, this feature is an evolution of our Register Helper Add On, which only supported adding fields via custom code.
But there's still a lot you can do with custom coded fields that our settings page doesn't offer. This tutorial demonstrates how to create a custom User Taxonomy field for membership checkout and profiles.