One of the most powerful assets you can have as a membership site owner is a community. You've set out to design and build a high-value membership website. Now you are faced with the question of how you will market and grow your business.
Is building a community the right approach for your growth strategy?
---
Should you build a community?
Membership site owners know that a community of followers is a powerful asset to have. Imagine having a go-to list of people who are eagerly waiting to hear from you. People who want to support you, engage with you, and join you on every adventure.
There's just one problem: building a community can be challenging. Some leaders appear to be an "overnight success" in attracting followers. The truth is we live in a time where attention is currency. We have to offer something worthy of attracting our audience's precious time.
Putting all these challenges aside, a supportive community of quality followers will sustain and grow your business for years to come. How? By delivering on key marketing metrics, including:
Brand Trust
Reputation Management
Leads and Funnels
Referrals
Data
Social Proof
Monthly Recurring Revenue
This list is a quick look at some of the community-building benefits Allie Nimmons, a community manager at WP Buffs, shared in a recent webinar with our team. We asked her to give us more information on the importance of community and how to start building one.
---
Watch the Webinar
---
How to Start Building a Community
There is no quick and easy way to build a community of engaged members. Communities do not get created overnight—they require your ongoing commitment, patience, and hard work.
Use the list below as a starting point on the road to creating a strong community. It is always OK to experiment with other strategies, but do not forget to double-down on what works best for you.
Offer a ridiculous amount of value. Make your membership so attractive that the membership fee seems small in comparison to the value received.
Solve real problems that people are looking for. Individuals join a community to solve a problem. Consider the goals, passions, and struggles of your target audience. Identify a common issue and use your membership to provide a real solution.
Use the 5 question method. In the webinar, Allie explains the Who, What, Where, When, and Why method as a means to narrow in on your community's mission.
Engage in other communities. Show up in the other communities where you think your audience participates. Then, add value to that community by helping people. Answer questions. Provide solutions. Be friendly.
Do more of what works. Once you start seeing results, double-down on what is working. Experimentation is important but it can also be distracting. If you feel that constant experimentation is pulling you off track, revert to what was working for you.
---
Use Paid Memberships Pro to Build Your Private Community
Did you know that you can build your community with WordPress and Paid Memberships Pro? Paid Memberships Pro offers specific features and Add Ons that power communities. Plus, you own the platform which means you never have to worry about losing touch with the relationships you so carefully cultivated.
Developing your Membership Community
Sign up for a free Paid Memberships Pro account.
Set up a WordPress website then install, activate, and configure Paid Memberships Pro.
Create a free membership level so members can easily join your membership website.
Add free content to your site to attract new community members.
Set up a Mailchimp account.
Connect your Mailchimp audience to your Paid Memberships Pro membership level. When users sign up, they will automatically be added to your newseltter.
Start marketing to your membership and build your community.
---
Next-level Community Enriching Add Ons
These are the most common features that communities leverage with Paid Memberships Pro:
---
What kind of community are you building?
We want to know more about the community you are building and the community-building strategy working best for you. Drop us a comment down below.
---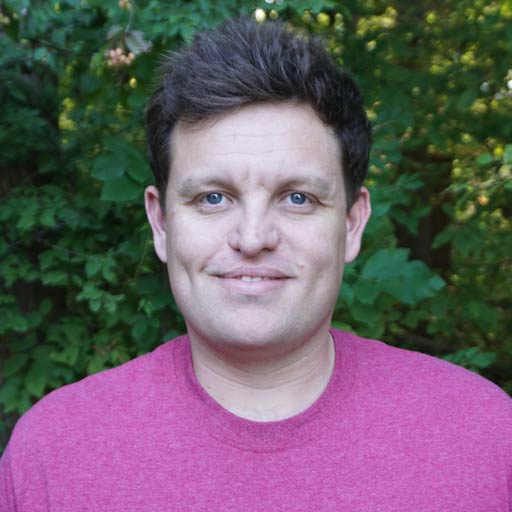 Author Travis Lima
Travis hosts webinar guests, produces tutorial videos, and manages the PMPro YouTube channel. He helps prospective and existing customers use PMPro to build a successful and profitable membership site.