The User Pages Add On creates a unique page for each Member after checkout, giving the Admin access to write and share customized content for each specific member. Version .5.3 of the add on now includes the option to add this page as a link in your menus.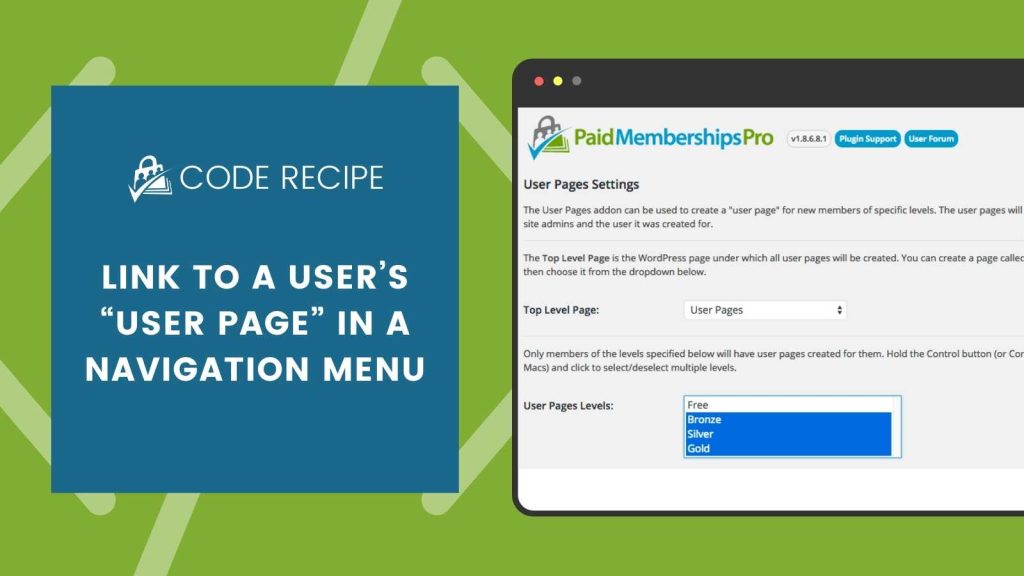 Adding the Menu Item
All of the User Pages are created under one "Top Level Page" that is assigned under Memberships > User Pages. This "Top Level Page" is the item you will add to your WordPress Menu.
Navigate to Appearance > Menus.
Select the appropriate menu to edit.
Locate your top level user page in the "Pages" box (you can see which page you have assigned under Memberships > User Pages).
Add the page to your menu.
Save the menu.
The add on will automatically detect the logged in user's page and redirect them to that location when they attempt to access the "Top Level Page".
If you navigate to this page as the administrator, however, you will be shown a list of all users with a link to their User Page for view and editing. To test the feature as a member, see this post for some methods to preview your site as a member.
---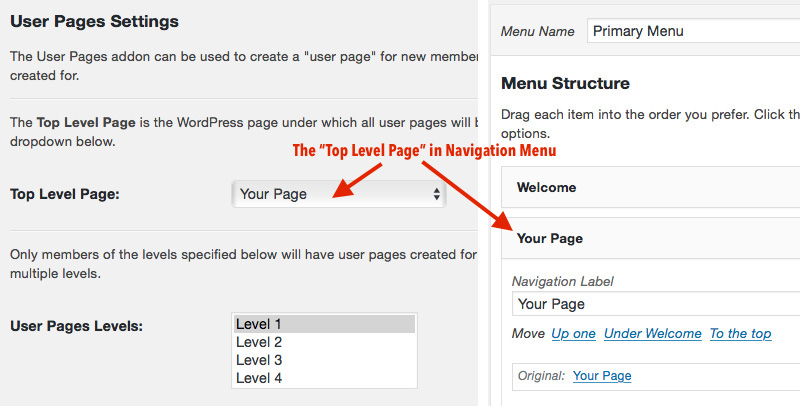 What else can I do with User Pages?
Here's a post that covers how to pre-populate the page created for the member with default content or a specific page template (determined by your theme or child theme).
View the Tutorial
Other uses for this page may be dashboard-like content, such as showing a member their latest topics on your bbPress forum, their member badge, or maybe a custom form to share data, files, or other information.
Was this article helpful?