An import file containing demo content is now available for sites using the Memberlite Theme. The demo content covers basic theme features as well as the shortcodes available in the Memberlite Shortcodes plugin.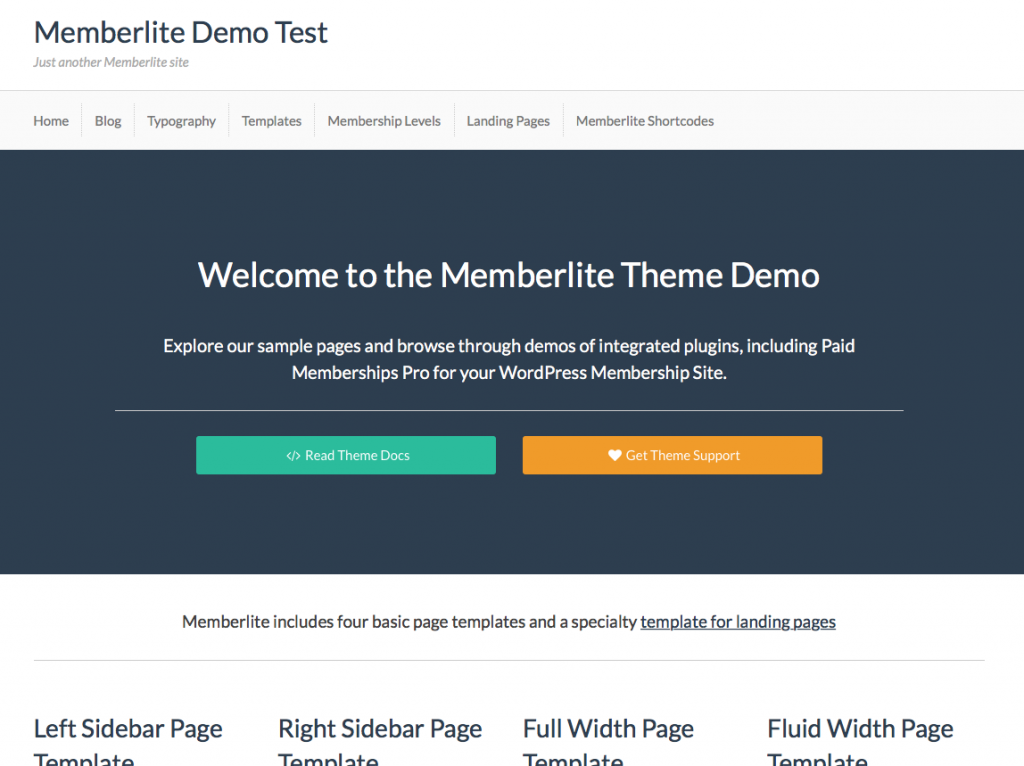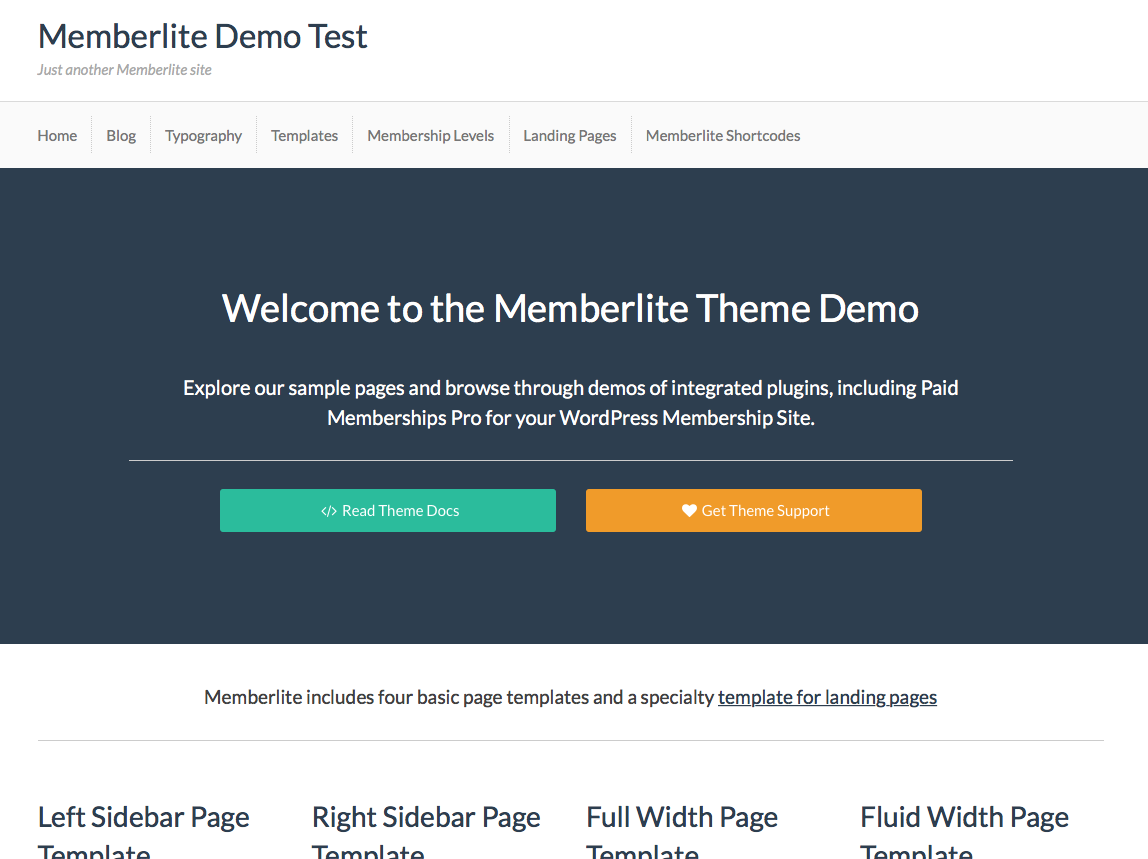 Downloading the Demo Content
The demo content file (.xml) is available on the Memberlite Theme website. We'll continue to update and enhance the demo file as more features are added to the theme or as requests for a demonstration of specific theme features are made.
---
How to Set Up Your Demo Site
Demo content can be imported into a new or existing WordPress site. Just follow the steps below, omitting any steps that you already have completed for an existing site.
Install and Activate Theme

Install and Activate Plugins

Import the Demo Content

Navigate to Tools > Import. Install the WordPress Importer (if required). [guide]
Upload the .xml demo content file and complete the import.

Set Up Paid Memberships Pro Levels & Pages

The theme demo is designed to reference three basic levels. You can simply name them Bronze, Silver, Gold and set any pricing. [level setup docs]
After setting up the levels, under the Memberships > Pages tab, click the link to generate the membership pages. [page setup docs]

Assign the Menu

Navigate to Appearance > Menus
Assign the imported "Primary Menu" to the "Primary Menu" theme location.

Assign the Static Front Page

Navigate to Appearance > Customize > Static Front Page
Set "Front Page displays" to "a static page".
Assign "Home" to the "Front page"
Assign "Blog" to the "Posts page"
---
Was this article helpful?