BrainBuffet is a site for gaining industry certifications with the Adobe Certified Associate exams provided by Certiport. Rob Schwartz, the program's founder, was an early adopter of Paid Memberships Pro and has been using our plugin to power his training platform for over 3 years.
Continue reading this in-depth showcase to see what technologies power the BrainBuffet program and why it has been such a huge success for founder Rob Schwartz.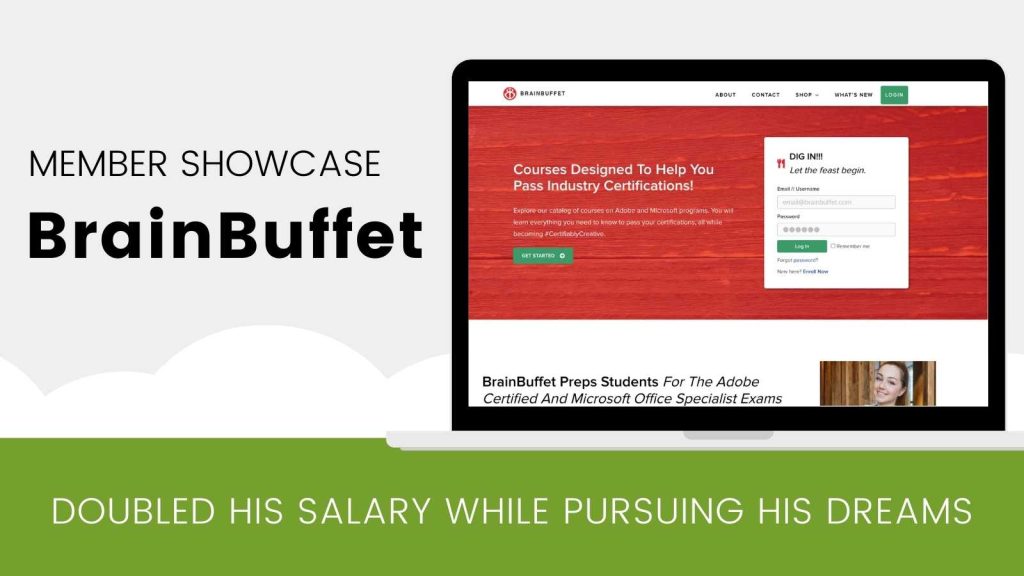 About BrainBuffet
BrainBuffet is a subscription program providing the best video tutorials for design certification exams from the top teachers in the world. These exams recognize entry-level skills in the design industries of Print, Web, or Video media.
Students learn at their own pace with world-class educators with decades of experience and recognition for excellence in their fields. It's the training students need to obtain certification from people who know how to make content engaging and easy to retain.
When looking for a membership solution for my training tutorials, I wanted a team that was capable and confident. I love that the code is all open-source, this makes me confident that I'll never be left in the lurch if Jason and Kim decide to focus on other things (like the plugin I started with and had invested much time and money into!)

—Rob Schwartz, BrainBuffet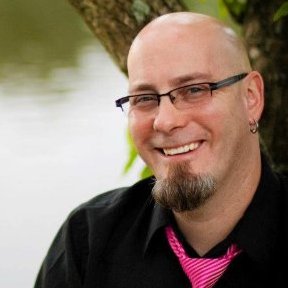 The Paid Memberships Pro Technology
We worked with Rob and the team at BrainBuffet to develop several features around Paid Memberships Pro to meet their unique needs. Some of the specific Add Ons and customizations include:
The site uses this add on to sell "class" or "Campus" Licenses. In this way, an institution can purchase a single login that allows a bulk number of simultaneous users to be shared among the students in their program.

In combination with the Student Accounts add on, BrainBuffet uses WP Bouncer to impose the limit of simultaneous logins they have access to. For example, if the limit is set 15 and a 16th person attempts to log in, the first person using the shared login is automatically booted.

BrainBuffet uses custom user fields to gather some helpful information when a student or institution account is created that is later used for technical support.
Powering the Members-only Video Library
We get a lot of requests for how to embed protected videos in a membership site. The team at BrainBuffet currently uses FV Player Pro after moving from WP Lightbox Ultimate (also good, but not as flexible). FV Player Pro does a great job handling the videos through Cloudfront and this has cut download times in half for our videos, and there are many display options (check out the demo pages).
Videos are hosted on Amazon Web Services S3 Cloud Storage Services or via Amazon Cloudfront CDN.
We also recommend secure video hosting via Vimeo Plus or JW Player.
Paid Memberships Pro took my classroom website and allowed me to turn it into a business. I was able to get started in just a month or two, and now have 500,000 visitors monthly from all over the world, generating a healthy supplement to my job at the school. Paid Memberships Pro makes it so easy, I can generate twice my teacher's pay in just my free time after school!

—Rob Schwartz, BrainBuffet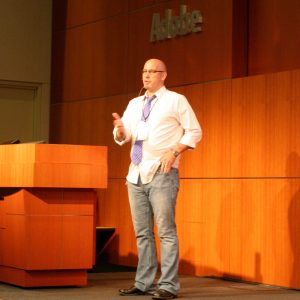 Be More Like Rob Schwartz
Paid Memberships Pro is just a tool. The real driving force behind Rob's success is himself. He starts with in-demand knowledge and a skill for teaching that allowed him to build a compelling education product. He also has enough technical knowledge to piece together all of the various plugins and services he uses into one coherent website. He also knew where his technical knowledge was lacking and brought in a skilled developer (Jason) to complete the program, which we recommend to many of our customers who aren't as technically "literate".
Rob also has the tenacity to get things done. He didn't wait for every piece of his workflow to be automated before he started selling. He didn't wait for 100% protection against account sharing or shy away because of the many ways people take advantage of virtual products on the internet. He built strong content and focused on the good customers who wanted that content and were paying for it.
Rob is a model customer for Paid Memberships Pro, and we are excited to continue to support his business' growth.
Was this article helpful?