There are only a few weeks until Black Friday. If you haven't started preparing, it's high time you begin.
If it's your first time running holiday sales, you might wonder how to prepare for Black Friday. What should you offer? How do you plan a marketing campaign?
We've got answers.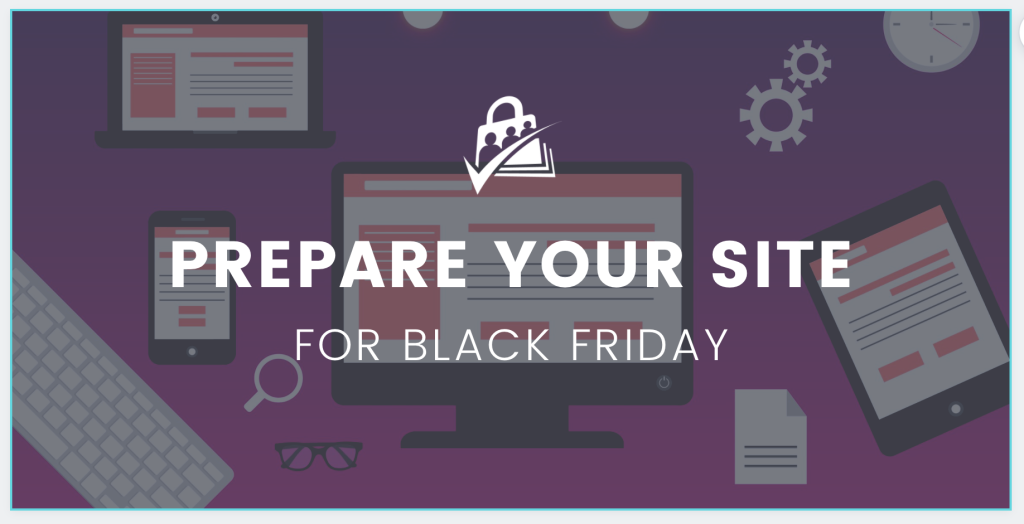 A Step-by-Step Approach to Preparing Your Membership Site
According to the National Retail Federation, customers spent an average of $311.75 during the 2020 Thanksgiving weekend. That same weekend, Adobe Analytics's reported gross e-commerce revenue crossed $24.9 billion.
Your online store or membership website shouldn't miss this huge opportunity. Here are the steps to prepare for your holiday sales.
Step 1: Plan Your Deals and Discounts
When you think of Black Friday, what's the first image that flashes through your mind?
Maybe a giant neon sign saying "DISCOUNT."
During Black Friday, customers flock to online sales for excellent deals.
Membership businesses usually offer the following deals during Black Friday/Cyber Monday (BFCM):
Discounts on subscription levels
Discounts on upgrades to higher membership tiers
Offers on membership content like courses
Exciting loyalty programs
Once you decide the sale type, timing is next. You can try limited-time flash sales or sales that last throughout Black Friday weekend.
Based on the type and frequency of sales, you'll need to prepare your website:
Install plugins for flash sales
Create discount coupons
Test your plugins and coupons
If you are a first-timer, then it's best to keep things simple. Don't go for multiple flash sales that are difficult to manage. Instead, offer a simple yet irresistible offer. You can also use the same discount coupons for Black Friday and Cyber Monday sales.
Step 2: Design a Landing Page Exclusively for Black Friday Sales
Landing pages are a crucial part of your Black Friday marketing strategy. They help showcase your awesome deals and improve your conversion rate.
Use landing pages to give your visitors a concise view of all your Black Friday deals. Help your customers complete their purchase with a single click, and reduce cart abandonment.
Choose the on-page elements of your landing page carefully and be sure to include:
Clear and concise headlines
Captivating images
Effective calls to action (CTAs)
Adequate website copy
Complete pricing (i.e. sale price list, price chart)
Social proof via testimonials and product reviews
Create a landing page in advance and use it with your Black Friday email marketing campaign. It builds interest in your potential customers.
Step 3: Create On-Site Content for Black Friday Marketing
Your on-site content is a significant part of Black Friday marketing. In the weeks leading up to BFCM, carefully curate your on-site elements. Great on-site content complements your digital marketing efforts like social media and paid advertisements.
Banners are a key on-site element you need to design during Black Friday. They give a simple, clean visual for your customers and lead them to your landing page. Deploying banners in advance will build anticipation in your customers.
Here's an example of a striking banner at the top of the webpage. We have created it with Sitewide Sales.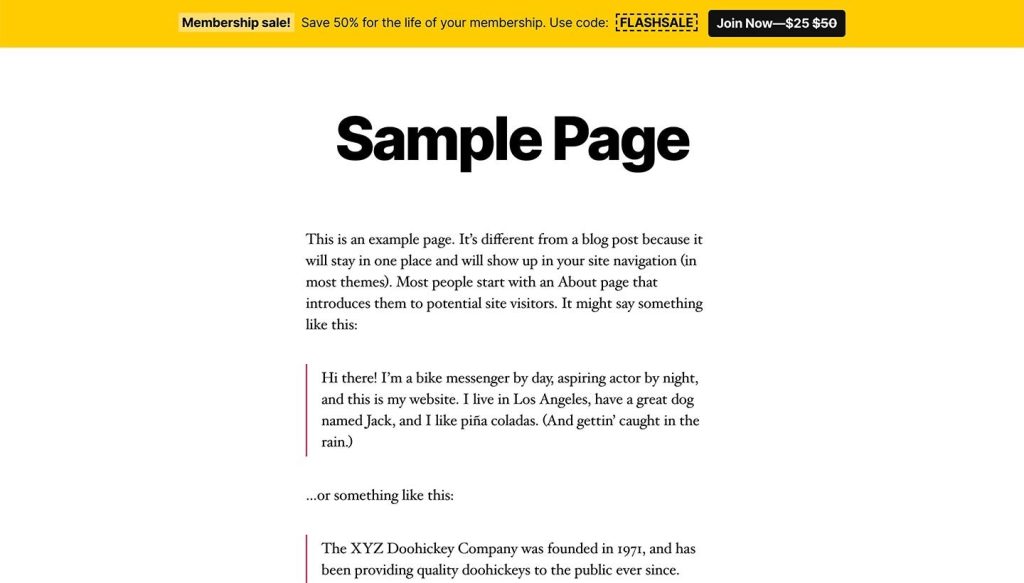 It's not just banners. You can try other on-page elements to boost your BFCM revenues. For example:
Countdown timers on landing pages
BFCM advertisement on your homepage
Teaser of upcoming deals on product pages
A Black Friday menu item in your header
Blog posts with content relevant to Black Friday
How long will it take to add these elements?
Not too much.
Plenty of WordPress plugins are at your disposal — for example, Holler Box and WPFront Notification Bar. Use Sitewide Sales if you want rich banners in multiple locations on a webpage.
It's a good idea to keep your potential customer laser focused on checking out. Don't distract them with popups when they're trying to checkout. So remove or disable them before Black Friday weekend.
Step 4: Perform Site Audit to Address Scalability Issues and Bugs
According to the National Retail Federation, 100 million people visited online stores during BFCM last year. If you are expecting a spike in traffic, you need to be prepared. Ensure that your website is fast and doesn't have any bugs.
Here's what you should do to avoid any last-minute surprises:
Make a backup of your WordPress site (plugins, theme, and data)
Update your WordPress theme
Update your plugins to their latest versions
Confirm that the new plugins don't break your website functionality
Limit the amount of images and autoloading videos on your home page and any other popular pages on your site
Implement a code freeze at least one to two weeks ahead of Black Friday sales
It's a great idea to upgrade your website hosting plan well before Black Friday. Otherwise, talk to your hosting provider and ensure they'll support you on your big day.
You might also want to run a website audit to check the speed, accessibility, and search engine optimization (SEO). Try auditing tools like Lighthouse, Page Speed, GTmetrix, and K6.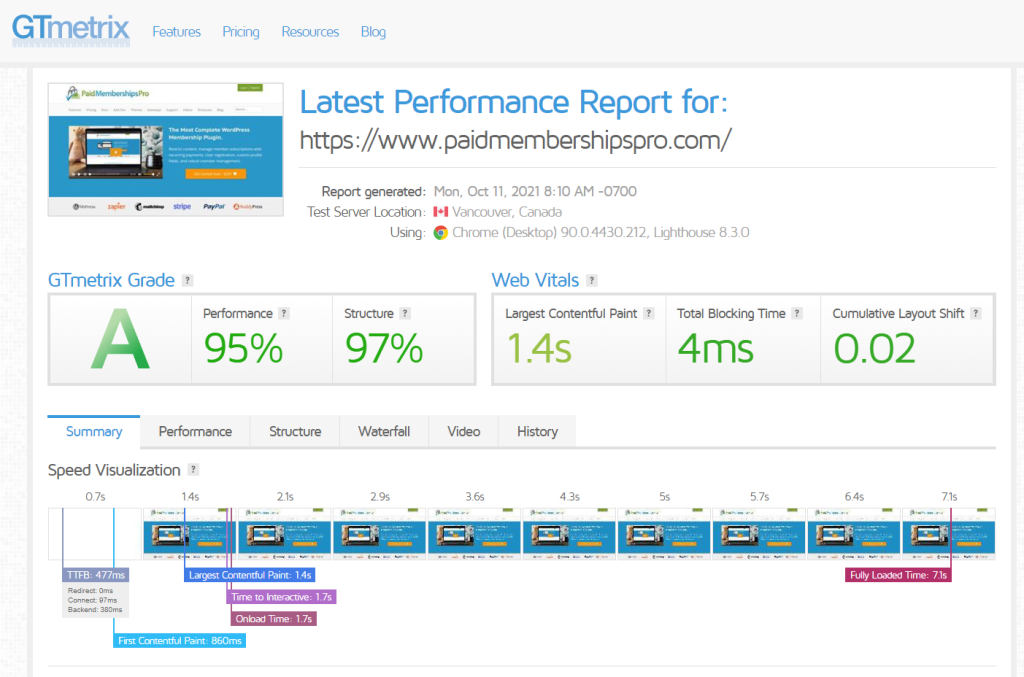 We ran our site through GTMetrix and after some tweaking got a 95% in performance. If you get lower than a B you probably want to review their suggestions to speed up your site.
Step 5: Prepare Your Mobile Site
According to Top Design Firms, 28% of small businesses in the U.S. don't have a mobile website. Adobe Analytics found 40% of 2020's holiday sales occurred through smartphones.
You don't want to miss this segment of shoppers. Your mobile website needs to be ready.
Not just that, your mobile website should be fast, responsive, and clutter-free.
Here are a few tips to prepare your mobile website:
Remove all the cluttering pop-ups
Make sure all the buttons are tap-ready
Place the CTA in a prominent place
Make sure your sales banners render correctly
Create mobile-ready landing pages
Step 6: Show Your Customers You Care: Quality Service and Easy Returns
Black Friday is the time for your brand to shine and foster good customer relationships.
During BFCM, you should give your customers a great shopping experience.
A few tweaks on your website will help you improve customer satisfaction.
Make your customer service accessible by clearly displaying customer service information on your website.
Offer a smooth checkout process, preferably in a single click
Even if you have done everything to make your customers happy, there will still be some returns. Expect a higher volume of returns than your usual average during Black Friday.
You need to handle those returns gracefully. A clear return policy and a streamlined return process will make life easy for your customers. On your website, clearly define your return policy and process.
Returns are always painful. Along with the loss in revenue, you might also bear refund charges from payment gateways.
Instead of making the return process difficult, focus on minimizing returns. Optimize your website to reduce returns.
Offer a trial for products with high returns. Use tools like Subscription Delay Add On to authorize a transaction but delay the payment 15 or 30 days.
Step 7: Make Sure Your Website Is Secure
Customers spend a lot during the holiday season. But they are cautious of online fraud and information leaks.
Keep your customer's personal information safe to earn their trust and adhere to strict privacy rules.
To ensure a safe data exchange with your customers, get an SSL certificate for your membership website. If you already have an SSL certificate, display your SSL seal code at the product checkout. It will assure your customers that their data is safe.
If you currently use Paid Memberships Pro and Stripe now is a great time to upgrade to Stripe Connect for the enhanced security.
Step 8: Provide a Great Experience for Your Existing Customers
When you prepare for Black Friday, don't forget your existing subscribers. Your loyal customers will help your Black Friday marketing campaign by word-of-mouth marketing.
Make them happy by treating them well during BFCM.
Here are a few tips to prepare for Black Friday that'll benefit your existing customers:
Provide member-exclusive Black Friday deals
Offer free upgrades
Design referral programs
Enable them to gift memberships to friends and family
Your existing customers should also get the same quality of service during the busy BFCM sales. Make sure your Black Friday traffic doesn't affect their experience.
Step 9: Test Your Website
The last step in preparing for Black Friday is testing. You need to run several checks to ensure your website is ready for the intense online shopping during Black Friday.
Start with some essential action items such as:
Test coupon codes and discounts
Test if the countdown deals and flash sales work
Perform load and speed testing
Test your mobile website
Prepare a Black Friday testing checklist to stay on top of everything.
If you want to see how your discounts work in real-time, try purchasing the discounted items with an actual credit card. We have done it at PMPro, and it has helped us ensure that our deals work 100%.
Final Thoughts: How to Prepare for Black Friday: Steps to Get Your Website Ready
You need to start preparing your membership site for Black Friday sales in advance.
Here are the key aspects to consider while preparing for Black Friday:
Design best Black Friday deals and discounts
Create a landing page
Add on-page elements
Optimize your mobile website
Offer exclusive deals for existing members
Ensure website security
Have you started preparing for Black Friday sales?
If you haven't, start now.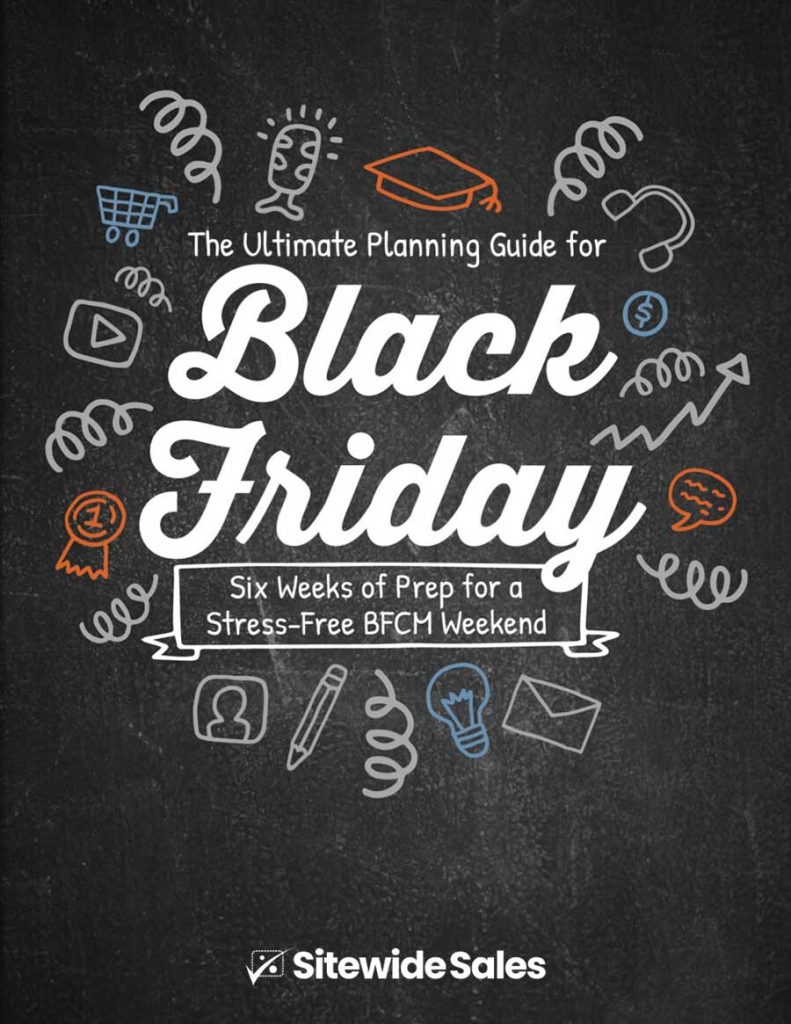 DOWNLOAD NOW
Six Weeks of Prep for a Stress-Free Black Friday
Download the Ultimate Planning Guide for Black Friday from Paid Memberships Pro to kickstart your Black Friday preparations.
Was this article helpful?