Learn how you can integrate the popular WordPress Learning Management System, LearnDash, with Paid Memberships Pro.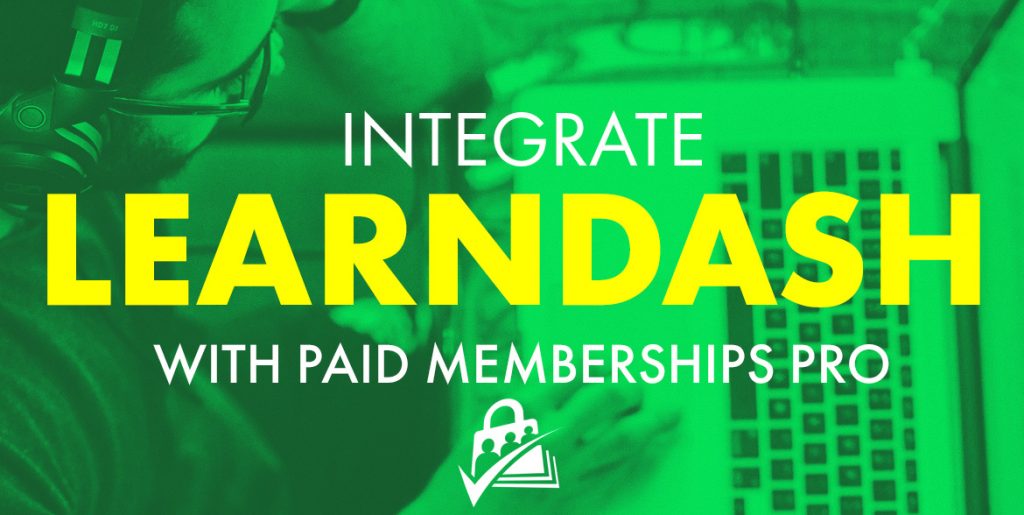 About LearnDash
LearnDash is a WordPress Learning Management System (LMS) that allows you to create & sell courses, deliver quizzes, award certificates, manage users, download reports, and other similar features.
It is definitely one of the most popular and feature-rich Learning Management Systems around and when coupled together with Paid Memberships Pro can prove to be a powerful tool to create a membership focused learning platform for your customers.
View LearnDash
---
About the Integration
The developers behind LearnDash have designed and developed an integration with Paid Memberships Pro that will allow you to:
Associate one or more courses with a Paid Memberships Pro Membership Level.
Allow users who purchase a membership level to be auto-enrolled into any given course.
This integration will require you to have Paid Memberships Pro and LearnDash installed and active on your site, as well as the Integration Add On.
View the Integration
---
Restricting Custom Post Types
LearnDash uses Custom Post Types (CPT) to create various types of course content. You can use the Custom Post Types Add On as an alternative to their integration to protect LearnDash CPTs by membership level. We explore this method in more detail in the How to Manage Courses with Paid Memberships Pro article. The article includes a video demo on our recommended method to protect LMS course content with PMPro.
As long as your LMS plugin of choice uses Custom Post Types, you can integrate it with PMPro using the Custom Post Types Add On.
---