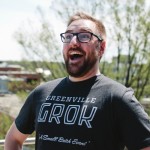 I was a bit hesitant to use a WordPress plugin for a membership site but Paid Membership Pro was one of the best decisions we made in starting my wife's online fitness site. The plugin allowed us quickly set up signups, payments, emails, membership maintenance and more.

Not only did it save us hundreds of development hours but it scaled well too. It really helped us jump start her business! The support is wonderful. This is definitely a well maintained product that you can trust.
---
Like PMPro? Tell us about it and get listed on our showcase!