A membership website empowers you to create a recurring and predictable source of revenue while helping others at the same time. However, you might find yourself discouraged if your member base stops growing, or worse—you start losing members. This is where member retention efforts can make all the difference.
In this guide, we explore a few key reasons why your members are churning. From your business model to your customer support methods, there are a few deeply rooted reasons that your membership site needs to figure out before you can even begin to work on retention.
Lastly, we offer up 14 strategies you can put in place today to start tackling churn and improve member retention.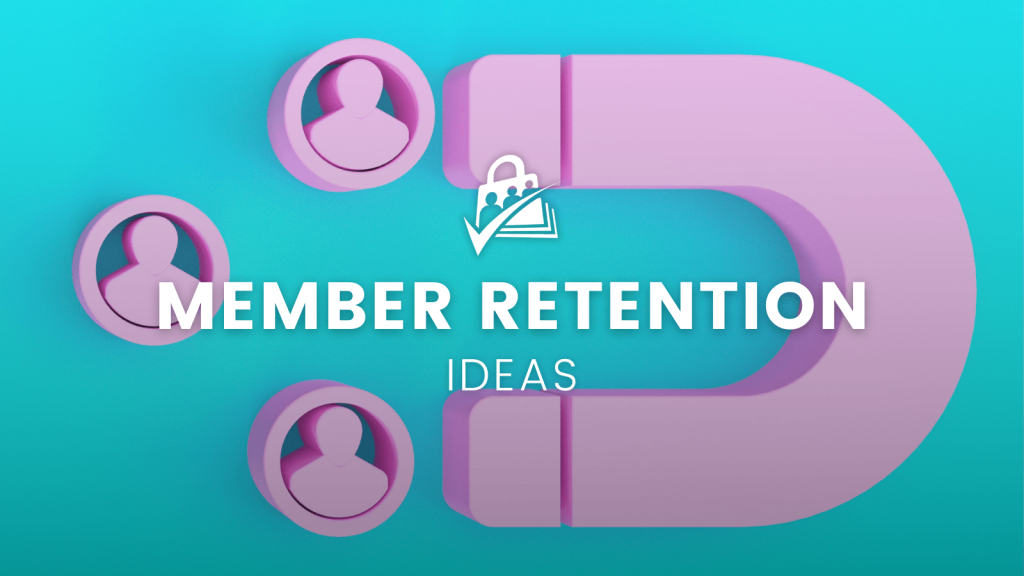 Member Retention Challenges For Membership Site Owners
The number one question I hear from membership sites that are already bringing in members and revenue is: "How do I keep my members coming back, month after month, and year after year."
In our 12+ years working with membership sites, the two primary things they struggle with are:
Member Churn: When members cancel or otherwise abandon their subscription and leave the membership site
Member Acquisition: The process of attracting new members and getting them to sign up.
If you're hitting a plateau in your membership growth, these two challenges could explain it. While you should always rule out things like site performance, mobile optimization, your member registration page, checkout optimization, and other technical elements, focusing on member retention is always a good idea.
Why Members Churn
Before you even begin thinking about what member retention strategy to try, you need to understand why members are churning. This ensures that any retention strategy you put in place actually has a chance of being successful.
You're forcing a recurring business model, just because you like the idea of recurring income.
Do you even need to offer a recurring subscription? Maybe you don't. Maybe your content doesn't fit with a recurring subscription model.
There are plenty of businesses selling one-time products that make money month, after month, after month. One of my rules of thumb is this, the timing of your membership pricing should match the timing of the value that you deliver.
If you have a course that is changing lives in one month, get paid for that upfront. Consider charging a higher one-time price. Instead of charging $50 per month charge $150 one time. Front-loading your pricing like this can even reduce churn for recurring subscriptions.
The timing of your membership pricing doesn't match the timing of the value you deliver.
What does that mean?
If your impact is front-loaded, you should consider front-loading your pricing, too. Put simply, charge more upfront with a lower recurring amount.
Make sure that you're delivering value for your members every single month or for annual memberships every single year.
Even if you're delivering value every month, you'll often find that customers still get most of the value in month one.
Here's a quick example. Say you're charging $50 per month for your membership, but you find customers canceling after two to three months.
Consider instead charging $150 upfront and $20 per month after that.
The $150 will match the lifetime value you were getting before. And while raising prices means fewer sales, you'll often make more money overall. Experiment to find the specific numbers that work for you. The key to this tactic is for the recurring amount to be less than the initial payment.
When the value members receive is more in line with the price they are paying, they are more likely to renew.
You aren't handling failed payments well.
Email every single member who expires because of a failed payment.
Email them multiple times until they sign back up.
Spread the later emails out, but don't stop until they ask you to stop.
If you have their phone number, call them.
There are SaaS products that will do this for you.
Or you could set up an automated email series yourself.
At a certain scale, it makes sense to hire someone part-time, maybe on commission, just to manage failed payments for you.
You aren't getting personal with your members.
Share more about your own journey. In many membership businesses, people are really just patronizing the personality behind the product. So get personal.
If your story connects with someone and changes their life, well, then you might just have yourself a customer for life. You must deliver real useful value for your membership.
But if you're too robotic or formulaic in your offerings, people will stop paying once they've gotten what they need. Sharing more about yourself and your mission will keep people subscribed.
Or, it could be something else entirely.
Here are a few additional possibilities for why members are leaving your program:
The member has achieved their goal and has determined that they no longer need your membership
They can no longer afford the membership dues or has budget concerns
The member is experiencing subscription fatigue
They forgot to update their card details, or a payment has failed for some other reason
The member didn't complete the renewal process
They simply don't have enough time to devote to your content
If none of these feel like the right reason in your gut, you need to ask members. Email your churned members and ask them "why did we fail?". That information is priceless.
14 Member Retention Tips From Kim Coleman [Video]
Tips for Reducing Churn and Improving Member Retention
Fortunately for you, there are some strategies you can employ to reduce churn and inject some new life into your member acquisition process.
Below is a list of our top 14 member retention ideas you can start using right away, including a variety of membership marketing strategies to incentivize new member signups.
With very little effort, anyone who manages a subscription or member-supported online business can launch these strategies and start tackling churn.
1. Add New Content Regularly
One of the most common reasons members leave is that they've consumed all (or most of) the content offered on your membership website.
You can solve this problem and improve your member retention by adding new content regularly. Keep in mind that this content doesn't have to be completely new, totally original, or complete online courses.
Workshops, masterclasses, live training sessions, or even live coaching phone calls and mentorship meetings are excellent ways to build upon existing material and encourage members to stick around.
2. Survey Members for Content and Membership Marketing Ideas
Creating content for your membership website is not an easy task. After a while, it's not uncommon to be faced with a creative block and get stuck thinking about what kind of content you should create.
The best way to figure out what formats and topics you should cover is to survey your members and ask them directly. Don't worry if they suggest a membership marketing strategy that falls outside of your realm of expertise; That is where collaboration comes into play.
For example, you can always solicit the help of experts to deliver training on a specific topic. Or, better yet: Why not engage members of your own community to host a masterclass or workshop?
You can even include an exit survey for those who do decide to cancel their memberships so you can better understand how to win them back—or retain members in the future.
3. Implement Gamification
Everything is more fun when there are game-like elements involved. Consider adding things like quizzes to encourage members to complete lessons or sections of content, and assign them badges depending on their progress.
You could also implement a points and rewards system that automatically unlocks unique bonus content, deals, or swag upon meeting certain criteria or accomplishing a goal.
4. Give Members Completion Certificates
Just like gamification, you can provide your members with completion certificates.
This helps members feel more accomplished and encourages them to complete the content and materials that your membership offers.
5. Send a Special Gift to Your Members
Another way to make your members feel special (and improve member retention) is to send them a gift as a part of their member benefits.
This can be as simple as sending a personalized coffee mug with their name on it, or a branded t-shirt.
6. Pair Members With Accountability Partners
One of the primary reasons why people pay for memberships is to benefit from the community aspect. You can emphasize this by introducing the concept of accountability partners.
How does this work? Simply pair members together so they can hold each other accountable to their goals. They will be more likely to complete your membership content and training materials.
7. Add a Group or a Forum
Another way to capitalize on the community aspect and boost your member retention rate is to create a group or a forum where members can interact with each other.
That is especially effective if your membership is strictly online and your members come from different parts of the country or the world.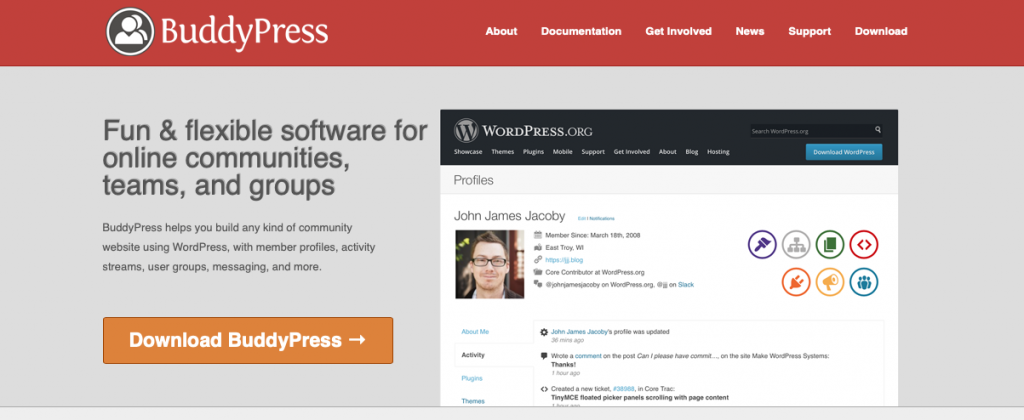 Plugins like BuddyPress or bbPress can help you add a social network or forum to your membership website. You can also use platforms like Slack, Discord, and Facebook Groups to provide your members with a dedicated place to spend time together.
8. Offer a Co-Working Session
Co-working sessions allow members to implement the strategies they've learned from your membership while working with others.
That not only helps them take action, get results more quickly, and stay on track; It also fosters a greater sense of community.
You can easily set up a co-working session on Zoom once a week for an hour where everyone can show up and put to use what they've learned that week.
You can make this even more interactive by hosting a live Q&A portion at the end of the session—or, a simple discussion where participants can share their biggest takeaways from the session.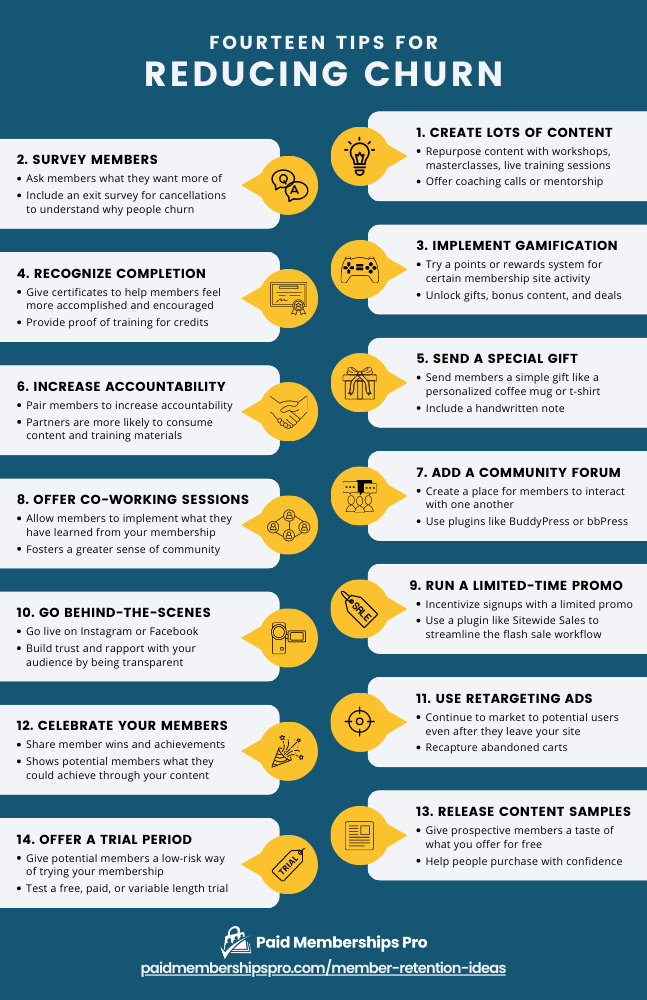 DOWNLOAD NOW
Get these 14 Tips in a portable PDF you can reference anytime! Choose a random tip and spend some time thinking about how you deliver on that churn-busting-retention-increasing topic. There is always room to improve.
Keep the list handy when you work on improving important metrics for your membership business.
Tips for Boosting Membership Signups
As mentioned earlier, it's not only churn that membership site owners should be concerned about; Increasing membership signups is an important piece of the puzzle as well.
If you want to maintain or grow your monthly revenue, the following tactics can help you boost membership signups.
9. Run a Limited-Time Promotion
If you run a membership site—especially one with higher pricing—you can incentivize signups by offering a limited-time promotion. A plugin like Sitewide Sales can help you set up a promotion like this in no time.
For example, you could run a Black Friday or Cyber Monday sale, or a flash sale that offers members a special discounted price on the first month of their membership.
10. Take Your Audience Behind the Scenes
Another way to increase membership signups is to go live on Instagram or Facebook and show your audience exactly what they can expect if they join your membership.
You could also share a peek behind-the-scenes with Instagram Stories, talking about your story, what motivates you to create your membership content, how you want to help your audience, as well as the content creation process.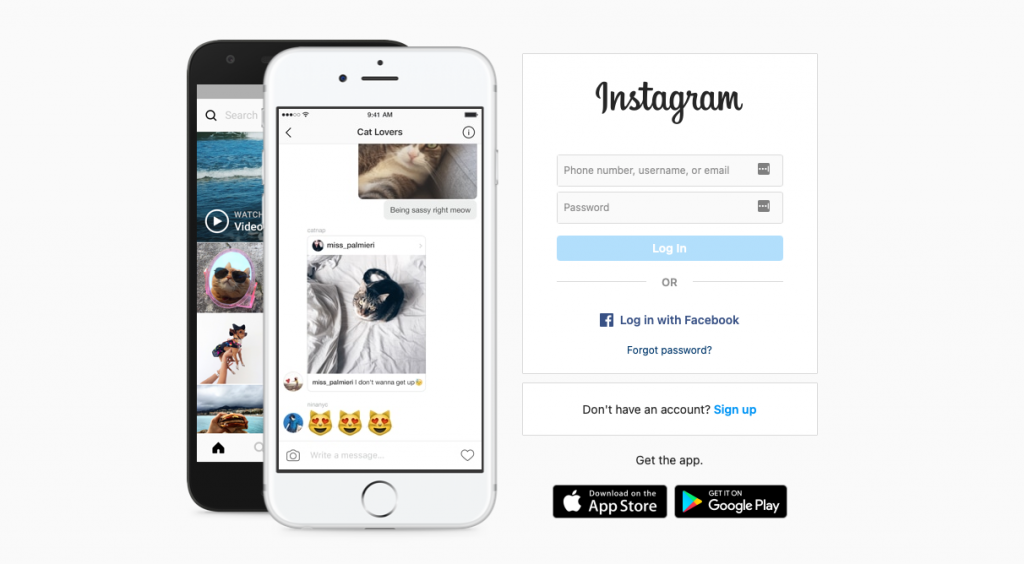 Getting a view into your day-to-day and learning more about your intentions helps prospective members get more familiar with you and your brand, understand the scope of your membership offering, and determine if your membership is right for them.
In other words, it builds trust and rapport with your audience, which is hugely effective when it comes to the decision to join your membership website.
11. Use Facebook Retargeting
Some people will visit your website, check out what you have to offer, and then decide not to complete the signup process. You can use Facebook retargeting to continue marketing your membership to these people, even after they leave your site.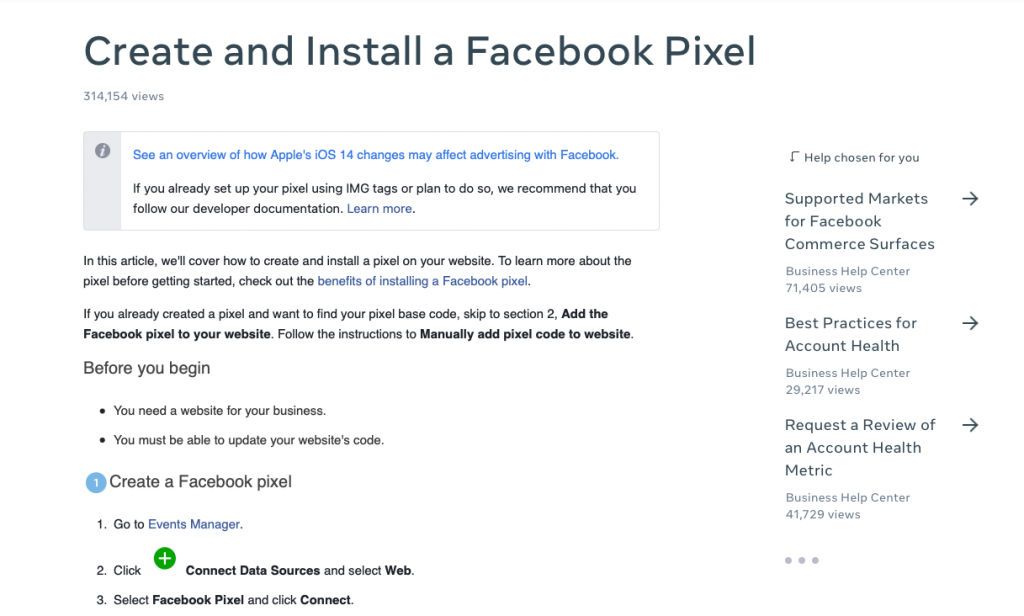 First, make sure you have Facebook Pixel installed on your website. Then, create a Facebook advertising campaign for people who have visited your website before.
This serves as a gentle reminder of what your membership has to offer and can encourage them to come back and sign up.
12. Celebrate Your Members on Social Media
Alternatively, celebrating your existing members on social media is another way to boost member retention. After all, who doesn't love some feel-good recognition?
Share member wins and achievements to show potential members that they could achieve the same results if they join your membership.
You can take this a step further by having a weekly live video or monthly blog post where you interview your current members and ask them to share their honest opinion about their experience with your membership.
13. Release a Sample of Your Membership Content
For people considering whether or not to join your membership, one potential barrier could be that they don't know what type of content to expect. Or, they might wonder if your teaching style and methods are right for them.
Quell their doubts and increase membership signups by releasing a limited portion of your membership content for free. For example, releasing the first few modules or lessons of your membership content for free could serve as a gateway into your membership
This allows prospective members to get a taste of your content and become familiar enough with you and how you present your material to make a confident purchase decision.
14. Offer a Trial Period
Lastly, suppose you don't want to release any of your membership content for free. In this case, you may want to consider offering a trial period. This allows people to try out your membership without assuming the full risk of purchasing.
You can offer a trial for free, or at a reduced price. A common strategy is to offer half off or a $1 trial period of 7, 14, or 30 days.
This gives potential members a low-risk way of signing up for your membership and seeing what you have to offer. Once the trial period is up, the membership resumes at the regular price.
For more information, check out our Mega Guide for Trial Memberships.
More Signups + Less Churn = Better Member Retention
A membership website is a great way to share your expertise, help others, and create or enhance a thriving online business, but it does take some work to nurture a member base that continues to grow over time.
Plateaus shouldn't stop you! 💪 Hopefully the tips in this post have given you some new inspiration and guidance when it comes to reducing churn and incentivizing new member signups.
If you'd like some additional "big picture" strategies for member retention, check out these four membership retention strategies that focus on business model decisions.
It's also important to remember that churn is a natural occurrence for many membership businesses, especially if your content is designed to help members achieve specific, measurable goals. Be sure to map out the member's journey through your content if you want to get a good understanding of where this point will occur. That way, you can prepare to offset the churn in other ways, such as creating additional membership levels or offering related products or services that might interest members who are approaching the natural end point.
Ready to add memberships to your existing business, start a new membership business, or take your membership site to the next level? Paid Memberships Pro has your back—with many powerful features for free, premium plans for every budget, and Add Ons and integrations for all kinds of different needs.
Download PMPro today and start building your dream membership site.
Was this article helpful?