Features
Require members to provide a reason for leaving before they can cancel their memmbership.
---
Video Demo
Installation
Upload the pmpro-reason-for-cancelling directory to the /wp-content/plugins/ directory of your site.
Activate the plugin through the 'Plugins' menu in WordPress.
How it Works
Simply activate the plugin and a new checkout page template will be used, requiring your users to enter a reason before they can cancel their membership.
The reason will be added to the emails sent to both the user and administrator.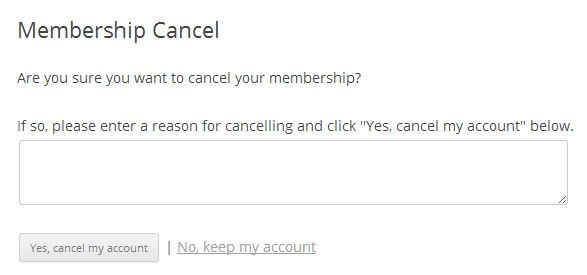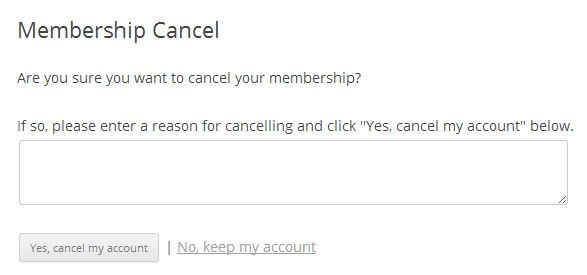 ---