Are you planning to start a new membership website?
The start of a new year is a great time to begin. People actively plan to upskill themselves and take up new hobbies. They're looking for resources, courses, and communities to them get there. That makes a membership website an excellent business idea for the start of 2022.
Membership models have a great potential to become a successful business. A 2021 study by Zuora shows that the subscription-based economy has grown 435% since 2012.
Starting your own membership site helps you make recurring revenue and turn your passion into a successful online business.
You may encounter umpteen business niches when looking for a membership website idea. To transform an idea into a profitable business, you need to choose something that suits your skills and interests.
While you brainstorm ideas for a membership website, start with these questions.
What domain are you passionate about?
What are your niche skills or talents?
What type of content do you want to create?
Once you have answers to these questions, it's time to decide the niche for your membership business.
We have compiled a list of profitable membership site ideas to get you started. With each idea, you can check a successful membership website example for inspiration.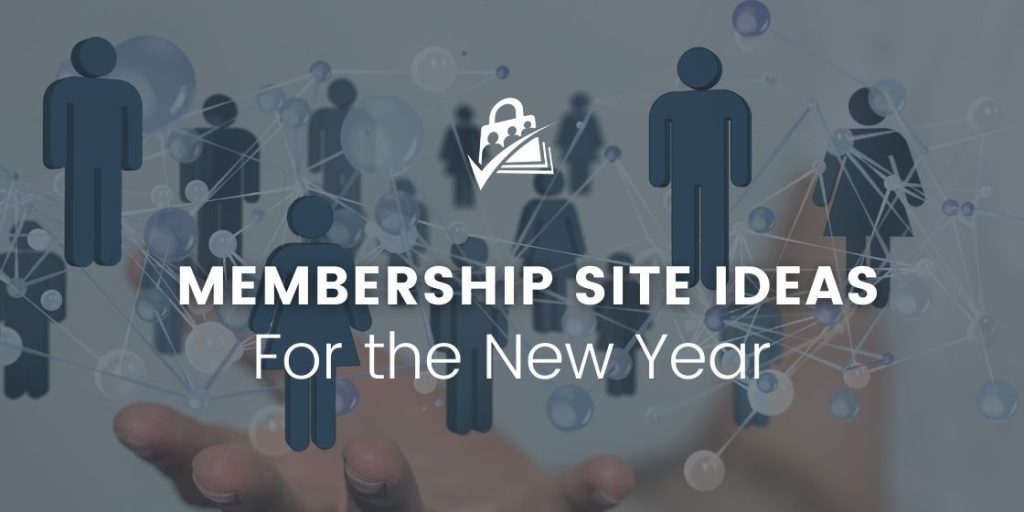 Here's what we'll cover:
Membership Websites for Online Learning
Learning a new skill is a popular new year resolution. You can start an online learning membership site to benefit from this popularity. From guitar to Tai chi, the potential of online learning is tremendous.
Online courses are a great membership website idea if you have a specific skill and passion for teaching.
Online learning sites can offer different content, such as:
Self-paced video courses
Downloadable ebooks
Webinars
Step-by-step guides
Workshops
Workbooks
Self-paced tests
Some of the major subcategories of online learning websites include:
Technology
Websites that teach technology are in high demand. Technavio forecasts that the global e-learning market will increase by $147.7 billion between 2020 and 2025.
If you possess skills in any technical domain, you can start a technology membership website and help people learn new skills. You can earn recurring revenue through your website.
Any latest or popular technology presents a good idea for a membership website:
Web development
Mobile application development
User Interface development
For example, BrainBuffet is an excellent online learning website offering industry certification courses. This website uses the Paid Memberships Pro plugin to create a robust training platform.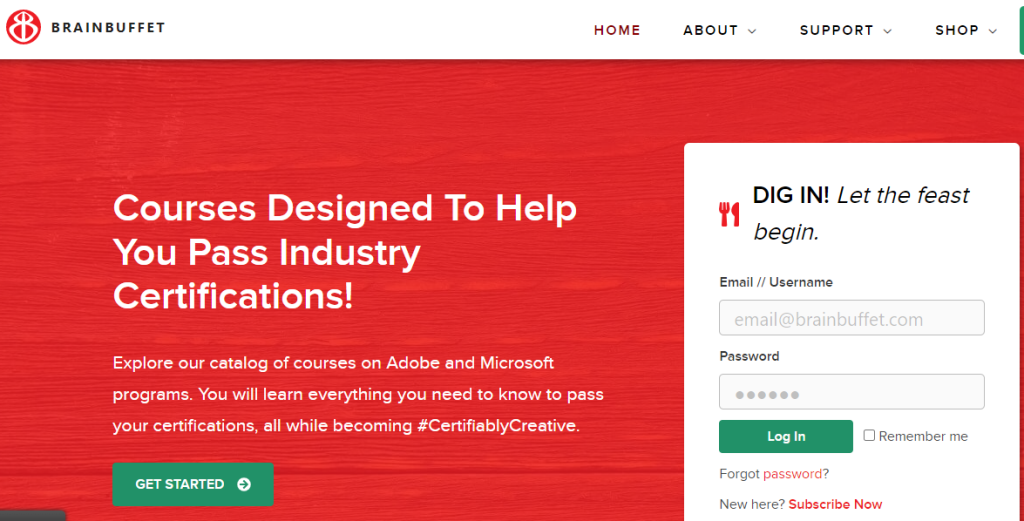 School Tools TV is another online learning membership site. They used Paid Memberships Pro to create a membership-based video library for teachers to improve their efficiency and academic results.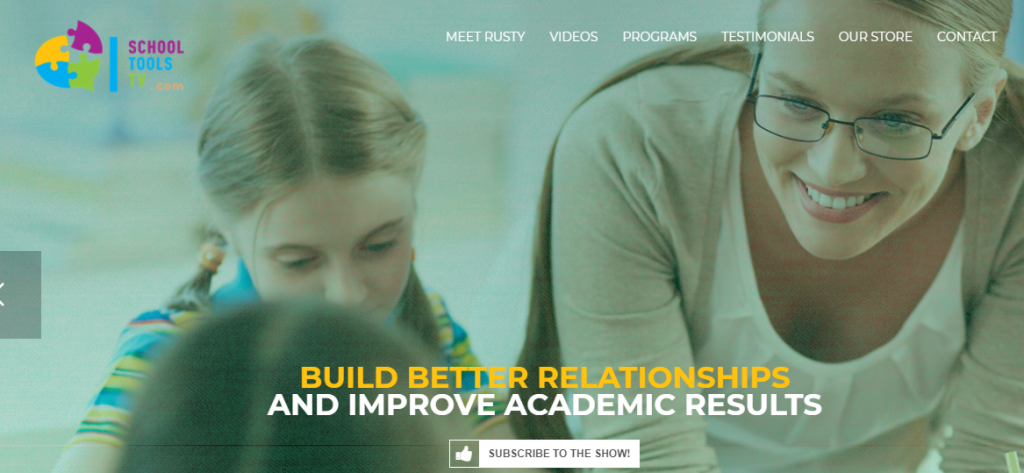 Arts / Hobbies
People magazine reports that 63% of Americans showed interest in pursuing a hobby.
So, if you are skilled in an art or craft, you can turn it into a successful business through membership websites.
You can teach any hobby online through hands-on videos and tutorials. Check out How To Play The Sax. It's a membership website that teaches saxophone online.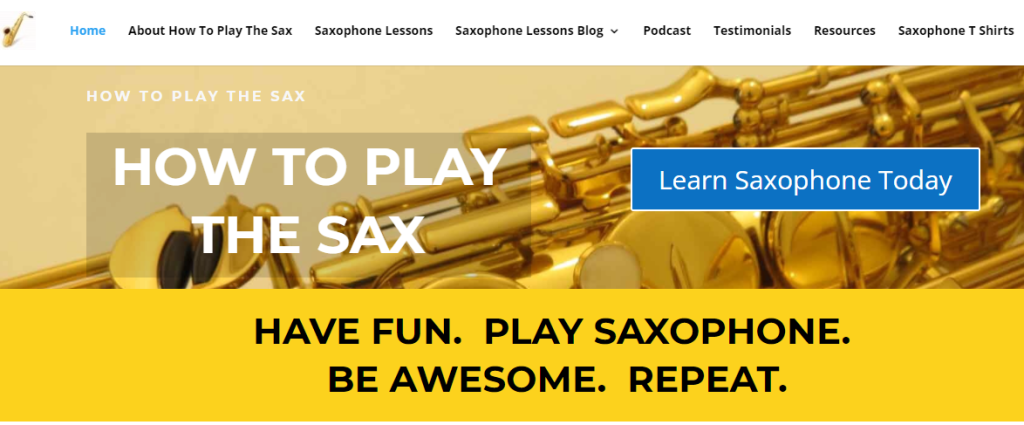 You can also create an online community around your e-commerce website.
Olive Knits sells knitwear, and they have a paid membership program named Knit Camp. It teaches its members how to knit and provides knitting-related resources.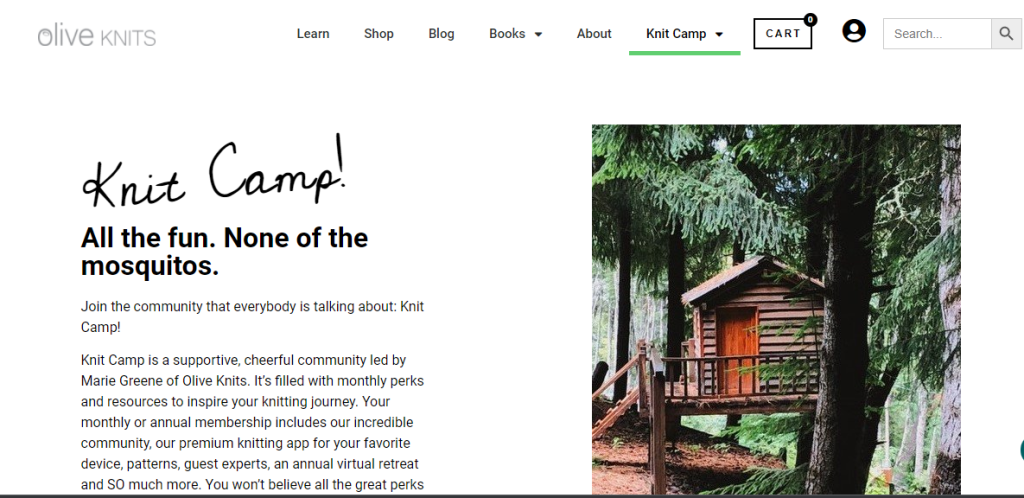 Sales and Marketing
With the rise of the internet and social media, digital marketing has become necessary. Many business owners look for valuable online courses in sales and marketing.
If you are an expert salesperson or a digital marketer, you can use your expertise to create a paid membership site to teach sales and marketing.
You can work on different membership sites ideas in this niche, such as:
Social media marketing
Email marketing
Online traffic generation
Sales negotiation
Digital content creation
You could even offer very niche subjects like video sales letters as Harmon Brothers offer.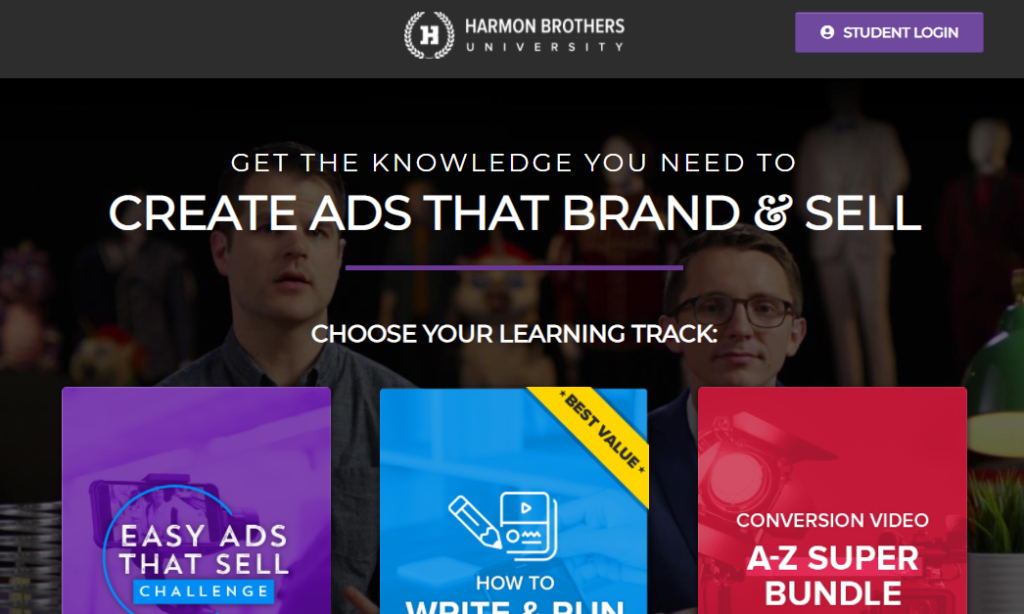 Among others, Curious Ants is a popular membership site that teaches search engine optimization. They offer SEO services and teach people looking to handle their SEO. And yes – they use Paid Memberships Pro too.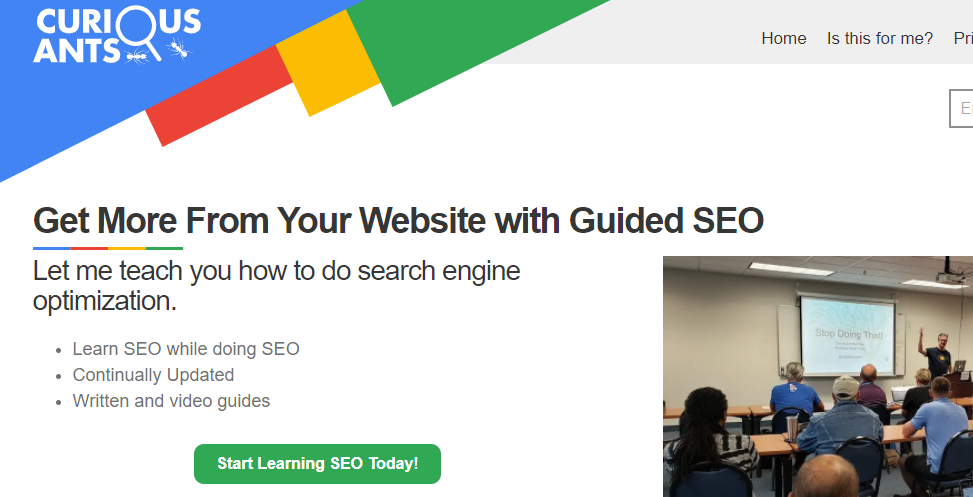 Besides these membership websites in online learning, you have various other options. You can teach astrology to martial arts through online courses.
Other common niches you can explore:
Community-Based Membership Website Ideas
Humans are social beings. We love to be in the company of like-minded people. The popularity of social media groups shows that. So another best membership website idea is to create an online community website.
A community-based membership website helps your members exchange ideas or products. It empowers them to use the wisdom of the masses to solve their day-to-day issues.
Online forums answer specific queries. You get responses from people with first-hand experience with your problem.
Community-based membership sites can be of different types:
Communities of buyers and sellers to showcase and exchange products
Groups of people with niche interests
Online forums to seek help and solve issues
For example, Behance provides a daily photoshop challenge to community members. Members can take each other's help and provide opinions. DeviantArt has online forums for art lovers to showcase, sell, or buy paintings and illustrations.
Community-based membership websites can focus on missions and initiatives as well.
Check out Texas Beekeepers Association. It is a membership website for beekeepers. Like many other successful membership sites, they use Paid Memberships Pro to run their membership site.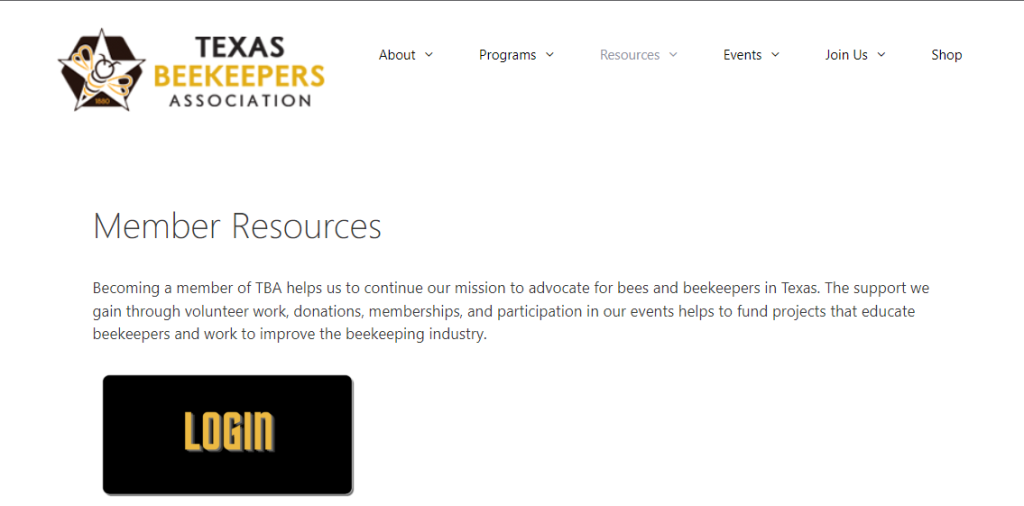 Membership Websites Offering News and Entertainment
One of the best membership website ideas revolves around entertainment. Industry giants like Netflix and Amazon to niche creators are running successful membership websites.
But is there a market for paid entertainment with the current competition and free content?
People pay for premium content for quality and accessibility. If your work provides those, you can always find paying members who appreciate it.
If you are an artist or a niche creator, you can try offering your content in a serial form. Here are a few paid membership websites ideas.
Template Membership Website Ideas
People avoid starting from scratch, be it a resume or a website. That's why templates are a great membership website idea. If you have the know-how to create reusable templates, you could create a template membership website.
You can provide templates like:
WordPress templates
Customizable graphics
Meal plans and grocery lists
Private Label Rights websites are popular membership websites in this domain. They provide licensable templates for the customers to create branded content.
Rawpixel is a great example of a template membership website idea. It offers free images and graphic templates for its members. It also provides tons of free resources and public domain images for anyone who wants to use them.
Another example of a fantastic template website is Out of Office Entrepreneur by Erin Flynn. She helps creative professionals make their work easier.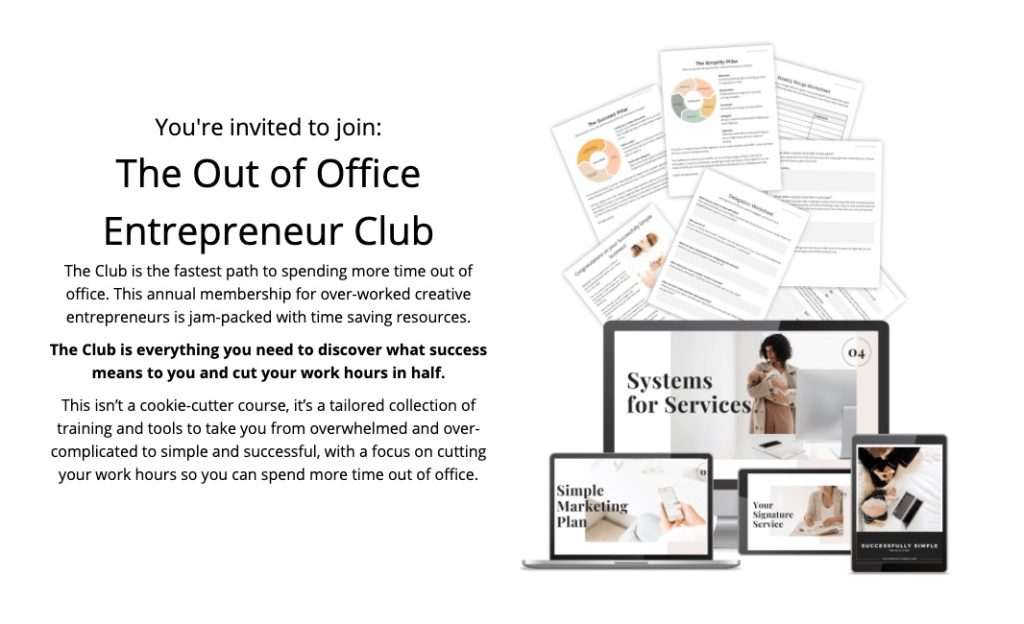 Your Health Coach Biz uses an innovative membership website idea. It provides customizable ebooks, worksheets, training plans, and similar templates for health coaches to help them save time.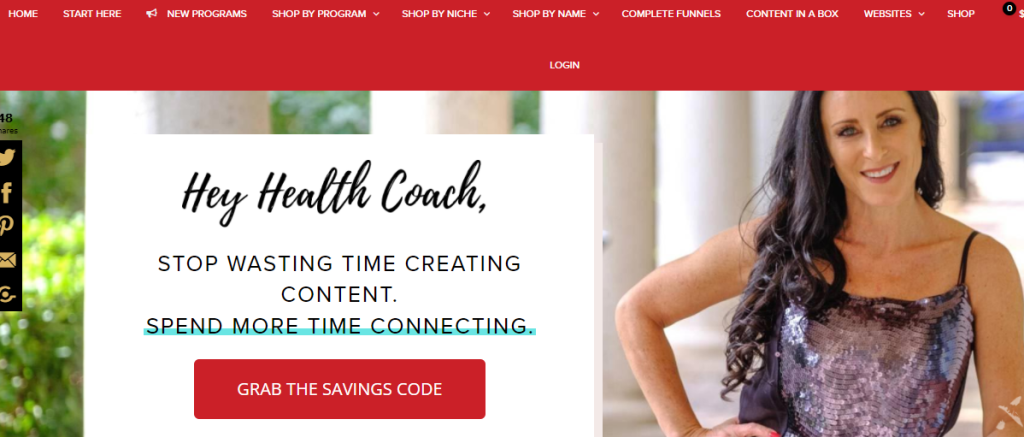 Final Thoughts: Best Membership Site Ideas for 2022
As the popularity of subscription-based businesses rises, many entrepreneurs are building membership websites.
People are looking forward to learning new skills and starting new hobbies in the new year. So the beginning of 2022 is an excellent time for you to create a membership website.
There are many niches to explore when you plan to build a membership-based site. Some of the popular categories to consider are:
Online learning sites
Community-based membership websites
Membership websites for news and entertainment
Websites offering templates
You'll find hundreds of membership website ideas in each of these categories. But there is no one-size-fits-all formula for success for membership sites. You'll need to research and find a niche that suits you the best.
Are you ready to start your membership website? Check out Paid Memberships Pro plugin to create your membership website with just a few clicks.