We're streaming the pre-recorded "PMPro Reports Explained" video on Thursday, March 5 at 10:00 am EST. Watch the video play while you Live Chat with Travis and some of our other team members. If you would like to learn more about how Paid Memberships Pro reports work or want to know more about the revenue stream behind the PMPro brand, this episode is for you.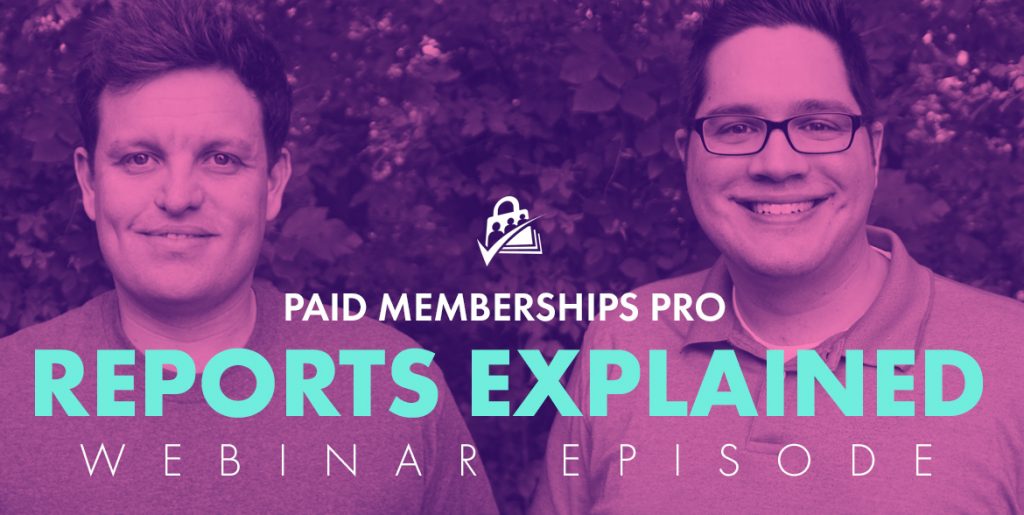 ---
Get Ready for the Stream
In this exciting webinar episode, Jason Coleman and Travis Lima run through the reports that come built-in with Paid Memberships Pro. Jason also discusses a little bit of the finances behind Paid Memberships Pro. And explains how he and his wife, Kim, grew Paid Memberships Pro to become one of the most popular WordPress Membership Plugins around.
About 15 minutes before the start of the steam, we'll post a link to access the YouTube video premiere on the Live Stream page here. Once the stream is rolling, you can participate in live chat with Travis and anyone else on the team that pops in. At least a few of us will be on hand to answer new questions or clarify anything that you hear in the stream.
Live Stream Details