We're streaming the pre-recorded "Top 3 Membership Site Pricing Tips" video on Wednesday, December 4 at 4:00pm EST. Watch the video play while you Live Chat with Travis. This will be a shorter video than our previous live streams so be sure to have your questions ready before the stream starts.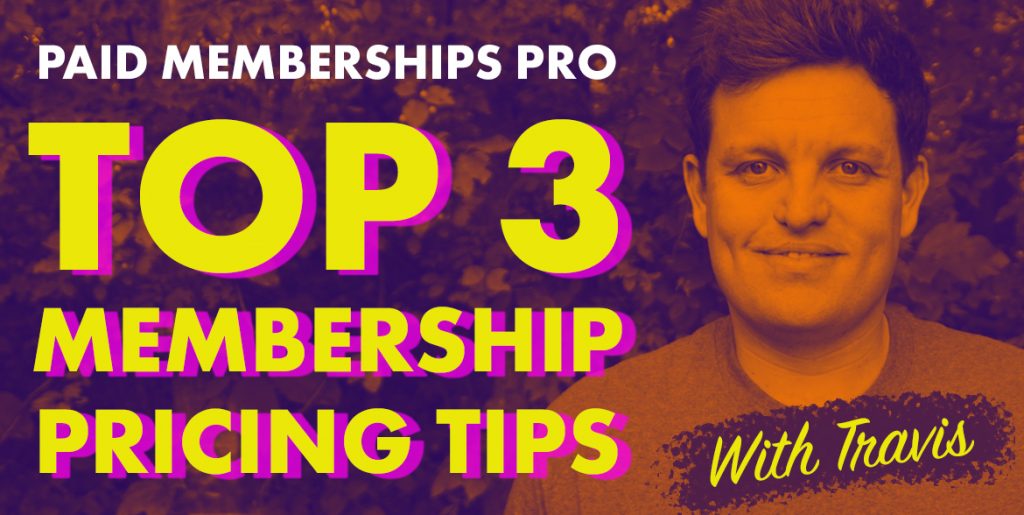 ---
Get Ready for the Stream
About 15 minutes before the start of the steam, we'll post a link to access the YouTube video premiere on the Live Stream page here. Once the stream is rolling, you can participate in live chat with Travis and anyone else on the team that pops in. At least a few of us will be on hand to answer new questions or clarify anything that you hear in the stream. As mentioned earlier, this will be a much shorter video, so please come ready with any questions you might have or pop back here and leave your questions as a comment on this blog post.
In this video, Travis discusses his top 3 membership site pricing tips that he has discovered while helping many membership site owners as a Paid Memberships Pro Support Engineer. We hope these tips will help you on your journey as a membership site owner.
Live Stream Details