Membership site owners need more than just the technology to build on. We have interacted with thousands of business customers and they all face the same challenges to start, launch, and maintain a successful membership site.
This article outlines the value of joining a community like the Membership Academy. Learn how these groups connect you with other business owners on the same journey to grow a subscription site.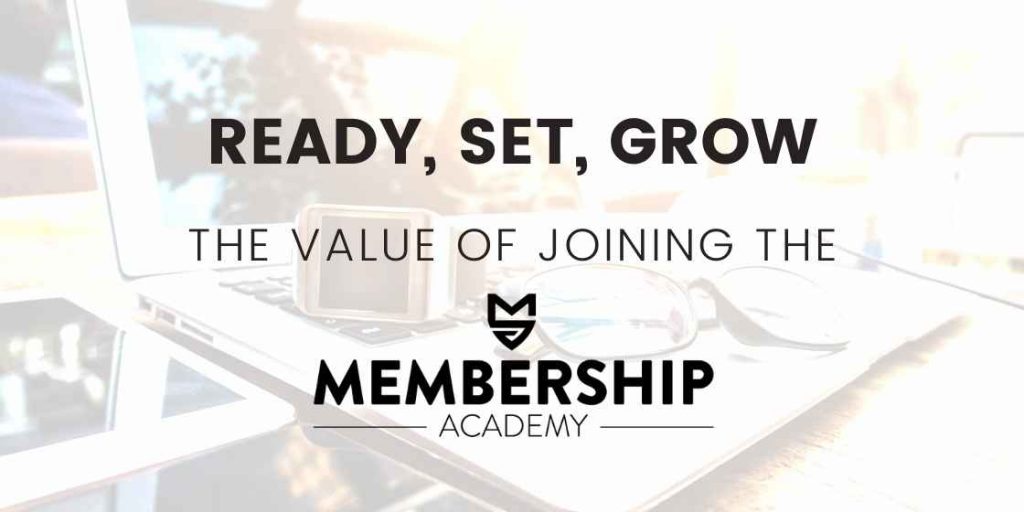 Building a membership business: you need more than software alone.
You have a membership business idea. You jot it down on a piece of paper, speak to some friends or colleagues and jump to get a website that will make you millions. Does this sound a little far fetched?
Reality check. Many start-up membership business owners become disillusioned about the real process of starting and maintaining an online membership business. It takes lots of planning, researching and inevitably changing your plan more than once to get started. Then the real hard work starts.
We have dealt with many customers that cancel their Paid Memberships Pro license as they couldn't get their membership site off the ground. Looking into this more closely, we found that many times it doesn't have to do with the specific software or plugin but more about the rigid business plan the customer has in mind. Their ideal set-up usually requires many moving parts to work seamlessly together. These customers spent a good deal of hours and money to finally give up on their dream of a membership site.
If this sounds familiar, you are not alone!
We value our customers too much to let them give up on their business dream due to a lack of resources and support. But as we only offer the plugin and technical support to manage a membership site, where can our members go to get business guidance and help?
To be honest it's hard to find a wide range of accredited experts to choose from. Especially ones that focus on a specific niche like Online Membership Businesses. As we are all about WordPress, you also want someone that understands the software behind this open-source website creation platform.
We are therefore very excited to have found valuable membership business content with the Membership Guys and Membership Academy.
---
The Membership Guys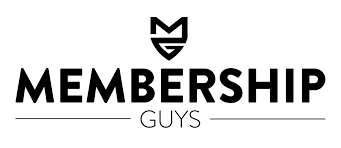 Our team has followed along with The Membership Guys for some time. They have lots of great resources, blog posts and a podcast with general and valuable advice for membership businesses.
Proven, Practical Advice for Successful Memberships.
The Membership Guys offer the following Free (YES, free!) resources to help online membership businesses:
Membership Mastermind Facebook Group: This group is for anyone running an online membership site or looking to create one. It's a place to discuss all things membership such as marketing strategies, content creation and retention techniques. They also cover more practical topics such as membership technology and the PMPro team chimes in here now and again.
Step by Step Membership Blueprint: This is a guide to everything you need to do to plan, create, launch and grow your own membership site.
Membership Podcast: This podcast publishes weekly episodes containing practical advice, strategies and tips to grow a successful membership website.
Membership Guys Blog: This space is filled with reviews, variety of strategies, membership software discussions and much much more.
Read more on The Membership Guys and what they offer here.
---
The Membership Academy

Mike Morrison and Callie Willows are the co-founders of the above-mentioned Membership Guys. They have taught many membership business owners how to plan, create and grow amazing membership websites.
During their years of experience in growing successful memberships for customers, they now teach thousands through their content and their own membership space – The Membership Academy.
Who can benefit from the Membership Academy?
If you have a great idea for a membership site, but don't know where to start.
You've spent countless hours trying to build your membership website. After all this, you are tired of the frustration of wrestling with custom code.
Your membership site is up and running but it's not going as well as you'd like. You've found yourself out of ideas on how to attract (and retain) members.
If you are struggling to stay on top of the seemingly endless list of tasks you need to handle, and you're not enjoying running your membership.
If this sounds like you, then look no further!
The value of the Membership Academy is endless. They provide in-depth, practical training and resources that cover all aspects of planning, building, running and growing a successful membership website.
It also includes the community support you need to ensure your membership achieves its full potential.
---
The Membership Academy Offer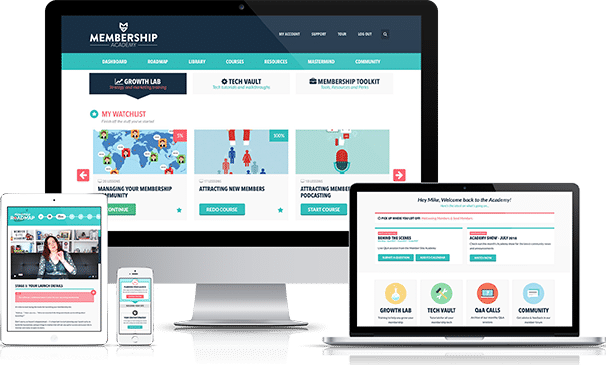 We want to give our members a head start on their membership business journey to success and we believe the Membership Academy gives you just that.
The normal pricing to the Membership Academy is $49 per month OR $450 per year. Premium members will get a private link to save 50% on their first month of membership.
---
Top Guides for Building a Membership Business
Paid Memberships Pro is a WordPress membership plugin that allows you to restrict members-only content behind a paywall. Jason and Kim Coleman, the developers and co-owners behind this plugin company, run their own membership business. Their online membership business gives its customers a chance to buy members-only content (Add Ons to the Free plugin) and software support. This makes Paid Memberships Pro forerunners and experts not only in the plugin space but also as an online membership business.
The PMPro team have some great insight into what it takes to make a membership business successful and share this on our Blog with our customers.
Popular Membership Business Articles
Popular Content Marketing Articles
Check out the full business category here.
---
All this said it's hard work to get a membership site started. We hope you can find the correct software and business advice (with lots of flexibility and patience) to give you a head start on this journey!
---
Alternatives to the Membership Academy
This article has primarily highlighted the Membership Academy. If you want to explore some alternative communities, check out Tribe or Subscription Coach.
Tribe: Founded by Stu McLaren, this team teaches others how to make a living doing what they love by making the shift to a recurring revenue membership. We are not so familiar with this specific membership business teaching platform but found a comparison between Tribe and Membership Academy article here. They also have some inspiring membership business stories listed in the Tribe Membership Tips category.
Subscription Coach: Amanda Northcutt is an expert on launching, growing, and scaling online subscription based businesses. She has established a long-standing track record of success in the online subscription and membership space since 2006.
Was this article helpful?