Running a Black Friday sale can raise a lot of questions. Is my sale price appealing to customers and is it sustainable for me? Will members come to expect sales and devalue my actual price? Am I going to be able to meet the demand post-sale? Will the sale be worth my time and effort?
This article gives you 5 tried and tested tips to help you run a successful Black Friday or Cyber Monday sale that converts visitors into customers.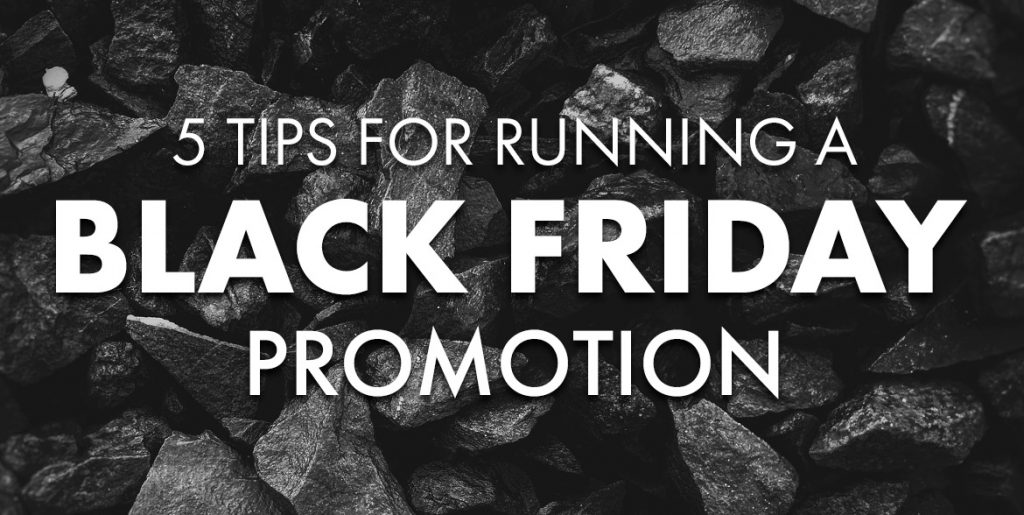 Time To Paint It Black
So, why the emphasis on Black Friday anyway? Well, Black Friday Sales can have a huge impact on your income statement. Some online entrepreneurs have been lucky enough to double their average monthly revenue during this short 4-day weekend sales period.
In 2017, we ourselves were fortunate enough to do just over $27,000 in sales over Black Friday and in 2018 that number increased to $32,000. We decided to start helping our members and readers a little earlier this year, giving them enough time to get their site ready for the end of November so that they, too, can benefit from the popular sales season ahead.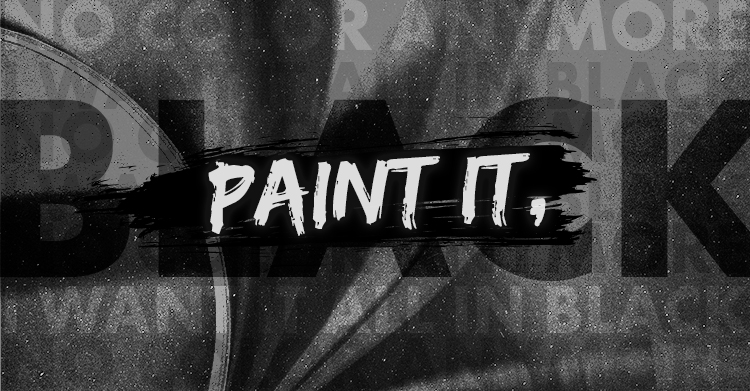 ---
Running a Black Friday sale is not mandatory.
If running a sale is not going to work for you in any way, don't feel pressured to do it. There is also no guarantee that you will double your revenue or even have a decent amount of sales.
However, If you don't try it you'll never know how valuable running a sale could be for you or your business. There have been people who previously ran a sale and were pretty underwhelmed by the number of sales they made, but they did report that they learned a ton about their business, marketing, and customers.
Whatever you decide to do, we hope that these 5 tips will help you to prepare properly for the sale season that is coming up. Good Luck!
---
Find Your Pricing Sweet Spot

Pricing is an obvious aspect of running a sale. But finding the right price point can be tricky. Generally, when running a Black Friday Sale, you want to look at offering a greater discount and aim for mass sales. Jason Coleman had this to say when thinking about what discount to offer your users over the sale season (see his article here):

"10% off feels lackluster, 25% off feels adequate, 50% off feels good, and anything more than that seems a little crazy but might be appropriate for products with low overhead."

This can be seen as a rough guideline for you. On Black Friday, users are generally looking for big deals – the kind of deals that make it a no brainer for them to signup. But take note, that you should never outprice yourself when setting up your discount. When coming up with your price it helps to sit down to do a couple of calculations to make sure that you can afford to sell your product or service at a discount price.

A couple of questions you can ask yourself when trying to figure out your price point are:

Can I afford to sell this product/service at x% off?
At this price point, how many sales do I need to break even?
At this price point, how many sales do I need to make a profit?
What is the cost of running this sale?
How likely am I to reach these sales targets?
Are there any financial aspects that could come of a sudden burst in discounted sales? For example, will you need to increase your hosting package? Perhaps, you need to bring on more staff to cater for the extra members? Need to offer more support?

---

Make Sure Your Host Can Support the Load.

Admittedly, I am not the best person to give specifics on the type of hosting package you should use for your website and later for your Black Friday sale. Overall, you want to make sure that the hosting package that you're currently on can handle an abnormal amount of website visitors.

A few years back, I helped a client set a Black Friday sale for their eCommerce site ( a first for us both). Within a few minutes of the sale going live, we were met with dreaded 500 errors. Despite our efforts, we neglected to think about the load that our site would be under during the sale.

There is nothing that makes a customer angrier than a customer who wants to spend money with you but can't because your site is unavailable. As a starting guide, you can check out our Our Recommendations for Web Hosting to Support PMPro.

Some things to consider when thinking about your hosting package:

Contact your hosting provider and ask for recommendations for a load-intensive sales season.
Try to estimate how many visitors you expect over the sale.
Think about how many visitors can be on your site at any given time. This was the problem I experienced with my client a few years back. We could not support more than 50 visitors on the site at any given time. If you're expecting a certain amount of visitors, let your host know about it so that they can advise on the package that would best suit you.
Some hosting providers will allow you to upgrade your package for a certain period or month. When everything goes back to normal, you can revert back to your original package.
Make it know to visitors that they can also reach you on social media. This can be somewhat of a backup plan if it all goes South.

Develop a Marketing Plan of Attack.

If no one knows about your sale, it won't help very much. Be sure to give yourself enough legroom to properly market your business and sale. A good strategy to consider is to market your business before your Black Friday sale. Using the market-your-business-first approach will help keep your brand fresh in the minds of your potential customers. When you do finally send out a notification that your Black Friday sale is live, they will likely be more open to considering purchasing your promotion.

I have heard of people taking loads of time, working on the technical aspects of their sales. Making sure that their site is optimized, hosting package is sufficient, landing page set up. Only to launch their sale but have very few people show up at all. The more time and energy you spend working on your marketing/brand awareness beforehand, the more the chance for success will increase when sale day comes around.

Here are some marketing ideas you can use leading up and during your Black Friday sale:

Try to collect email addresses of your website visitors. Usually, offering a value-packed ebook or piece of content in exchange for an email subscription has been known to work well.
Use social media to reach your audience. Choose 1-3 social media platforms and start engaging with people. It's free and can be a powerful marketing tool too.
Write more. Write some articles that add value to the lives of your readers. Distribute your articles using an email service like MailChimp (check out our PMPro MailChimp Integration) and post the article to your social media accounts.
Consider using paid advertising when your sale starts. If you use social media to boost your sales posts you can nail down on your target audience and track specific analytics.
If you need to create some graphics for your sale or marketing efforts leading up to your sale and you're not a designer. Check out a graphic template website that does the heavy lifting for you. Something like Canva.com works great.
Submit your sale to industry-leading blogs and influencers. We do this annually for our members in this deals round up post.
Promote your sale via email and on your own site. Let visitors know when your sale starts, when it is coming to an end and when the last day of the sale is on. Usually, the first and last days of a Black Friday Sale are the best.

---

Streamline the Member On-boarding and Order Fulfillment Process.

Depending on your business you may need to onboard new members, or even send out items to your customers. This point can vary dramatically based on the type of business you're in. We are focused on membership-based businesses – which for the most part is predominantly a digital sort of business.

If you, however, have some physical items you need to ship your customers, you need to look into making the shipping of these items as quick and efficient (especially during your Black Friday sale) as possible.

Here are some ideas to think about:

Reach out to your courier service, let them know that you will be running a sale and ask them for a possible discount and means to handle any extra delivery load.
Streamline your onboarding process so that all your new members can find their way around with minimal input from you. Upon registration, send your clients an email with links to all of your most popular and necessary content/documentation. This is to try to prevent all of those new members from reaching out to you at the same time.
Think about your packaging, thank you cards and/or anything else you want to send your Black Friday customers. Sometimes, a little note or surprize gift can make a hugely positive impression on your new customers.
Double-check that your stock system is properly synced with your eCommerce store. Make sure that the syncing time of your systems is as short as possible. This will prevent customers from purchasing an item that recently went out of stack 15 minutes ago.

---

Set Up a Sale-Specific Checkout Experience.

A landing page is a great way to run a Black Friday sale. It acts as a concise overview of your sale and usually educates potential customers of any relevant details about your membership. Most importantly, it allows your site visitor to make a payment to you as easily and quickly as possible. A landing page also helps to focus your customer's attention to the sale. Your site – as great as it is – can potentially be a distraction to your site visitors, possibly preventing them from completing a sale.

For example, you might attract a potential customer to your site with your spiffy marketing Facebook post. The site visitor has the intention of purchasing your membership, but before they do, they notice an interesting article that you recently wrote. The user clicks on the article and begins to read the blog post with the intention of returning to the sales page. A few minutes go by, someone interrupts your (almost) newly converted customer. The user closes the lid of their laptop and forgets about your sale altogether. This may seem a bit exaggerated, but the example I described actually was a real-life example of myself, the customer. I never did return to complete my purchase.

A landing page cuts out all distractions and allows you to capture very valuable and accurate analytics, giving you important information you may need to make tweaks to your page to improve conversion rates. Make it easy for your customers to pull the trigger on purchasing a membership from you – use a landing page.

Promoting Your landing page

Promote your landing page by linking to it from your social media accounts, email newsletters and by using your own site. Your sales landing page should be nice and easy to find. Just because we don't want users to be distracted by our site, that doesn't mean that we shouldn't use our site to promote the sales page.




Use banners, links, menu buttons, and pop-ups (not the annoying types) to ensure that your landing page – regardless of where your site visitor finds themselves on your site – is as easy to find and navigate to as possible.

Creating a Landing Page Using the Sitewide Sales Plugin

There are many ways to create a landing page. The method you do this doesn't matter as long as you can get your offer to your customers as simply and quickly as possible. For those of you who are using Paid Memberships Pro, we have streamlined the process of creating, running and managing a sale landing page. We've done this by creating a separate WordPress plugin that handles all of this for you called Sitewide Sales.

With Sitewide Sales, you can create a focused landing page, accept payments, check reports and analytics and customize the look of it to suit your needs. We use this plugin to run all of our own sales here at PMPro.
View Sitewide Sales Add On
---
Anything else?
What did I miss? Do you have a tip or recommendation that you'd like to share with us? We would like to know!
If you want to maximize your revenue see all of our tips on how to run your most profitable Black Friday promotion.