If you want to get people to pay for your membership, one of the first things you should do is establish a connection with them. This is where collecting email addresses comes in.
Signing up is a powerful signal of intent to buy.

Jordie van Rijn
But with all of the junk people receive in their inboxes on a daily basis, what's going to motivate them to actually give you their email address? The answer is to provide some kind of real-world benefit—something that they desire.
Common examples include:
PDF guides that help them learn something
Templates or creative assets that help them create something
Workbooks or checklists that help them accomplish something
Community access that helps them connect with a niche community
When it comes to membership sites, one of the fastest roads toward converting paying members is to first give them access to a free membership level. We talk more about this in our post How Free Content Will Help You Boost Sales.
Regardless of the lead magnet you choose, once you have something that people actually want, they will gladly give you their email addresses in exchange.
So, how do you go about capturing these leads on your membership site? Landing pages are key.
In this post and video tutorial, we'll walk you through how to set up a landing page to capture email addresses and connect with your audience. The good news? You can do this in under five minutes.
Let's get started!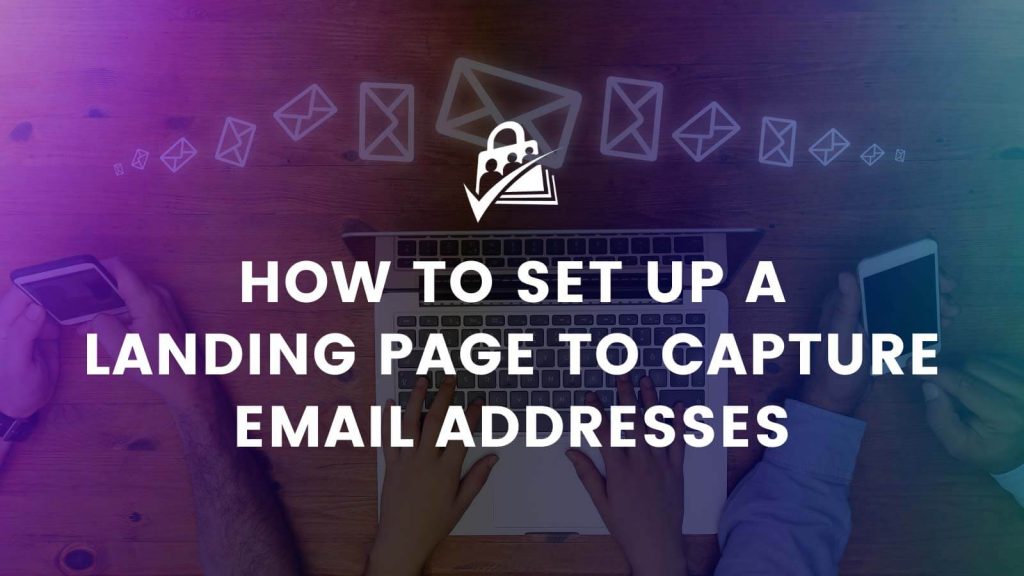 Landing Pages for Lead Generation
According to Square2Marketing, "Landing page conversion rates are one of the most important metrics when it comes to lead generation."
Paid Memberships Pro gets around 1,000 new site visitors per day—nearly 60 of which sign up for our membership. That amounts to over 1,700 new subscribers per month, or over 20,000 per year.
In order to get results from your landing pages and capture all possible leads, focus on streamlining the signup process as much as possible. This means removing barriers that could prevent site visitors from signing up, such as:
Lack of mobile optimization (something that's increasingly important)
Clunky navigation
Confusing offerings
Unclear terms
Slow page loading
Excessive or unnecessary profile fields
Popups and modal windows like live chat or other lead magnets
Dynamic elements like lazy loading images and animations
Ready to start using landing pages to collect email addresses? We'll walk you through the process.
How to Set Up a Landing Page with WordPress and Paid Memberships Pro
In order to start generating leads, you'll need to choose what content you want to give people in exchange for their email address.
For example, you might offer access to a:
Video
eBook
White paper
Audio file
Newsletter subscription
Or, any other type of file download. Now, let's talk about how to create your landing page in WordPress using Paid Memberships Pro.
Video Tutorial: How to Create a Landing Page With Free Signup and Downlodable
Create Your Landing Page: The 3-Step Process
The steps below assume you have already completed the initial setup of Paid Memberships Pro and have added a free membership level. For the most streamlined landing page, you should also install and activate the Signup Shortcode Add On.
Edit an existing landing page in your WordPress site, or create a new page. To create a new page, navigate to Pages > Add New in the WordPress admin. This landing page will serve two purposes:

The page will show a straightforward signup form to non-members.
The page will show your lead magnet, micro course, form, or any other content for logged in users with the required membership level.

Create the exclusive content that you want to give your logged in members.

In the Block Editor, insert the "Membership Required" block.
Select one or more membership levels that have access to your exclusive content.
In this guide, I'll add an unlisted video from my YouTube channel using the default WordPress video embed block.
Add any other content in this wrapper block for your members.

Add another Membership Required block.

This time, check the box to only show this content for "Non-Members".
Start inserting your landing page "teaser" copy within this wrapper block. (You can add as much or as little content as you'd like to showcase the benefits of signup.)
Finally, insert the Signup Shortcode for your free level ID. Here's an example of that shortcode for level ID 1 (refer to the shortcode documentation for more help using this feature).
[pmpro_signup submit_button="Unlock this Post Now!" level="1" login="1" redirect="referrer"]
If you don't have the Signup Shortcode Add On and aren't ready to purchase a premium plan for PMPro, you can also insert the Membership Checkout block.
Choose your free membership level from the dropdown. Note that if you go this route, you won't get the same streamlined form, or an automatic redirect back to the landing page.
For more information on membership levels and more, refer to our posts about the differences between roles and levels, growing your business with a free membership, creating a membership levels pricing page, how to name your membership levels, and our membership levels documentation.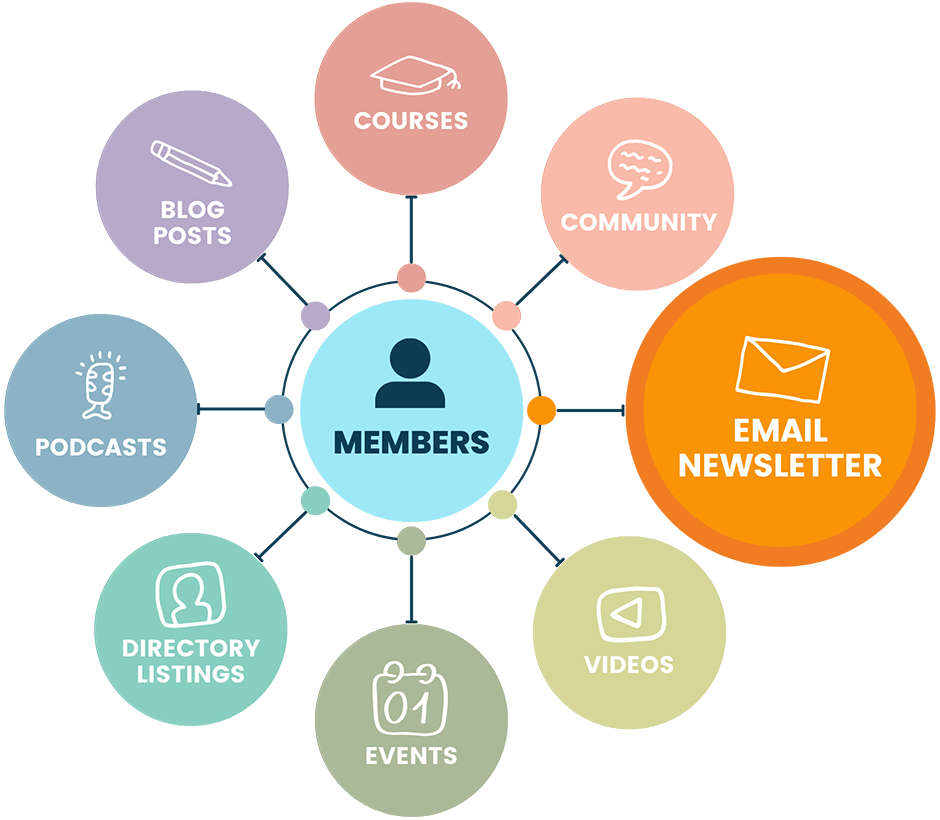 Create Your Paid Newsletter on a Platform That Grows With You
Paid Memberships Pro is the most robust membership plugin to sell paid newsletters on WordPress.
We always say, "Own the land your business is built on," and with paid newsletters this could not be more relevant. With robust free tools like WordPress and PMPro, you can run your paid newsletter on a site you full own and manage.
Don't Forget About Traffic
Remember: You will still need to generate traffic to your website in order to get site visitors. But setting up a landing page with a compelling offer of valuable content is the foundation you need in order to attract more people to your site and convert them into leads.
Want to start restricting content and generating leads that you can upsell memberships and other content to later? Download Paid Memberships Pro today to experience all of the possibilities.