By default, the address fields are only displayed for onsite gateway checkout for a paid level. This add on allows you to easily add the address fields to a free level checkout, as well as for paid levels when you are using an offsite payment gateway option (PayPal Standard, PayPal Express or 2Checkout).
---
Installation
Upload the 'pmpro-address-for-free-levels' directory to the '/wp-content/plugins/' directory of your site.
Activate the plugin through the 'Plugins' menu in WordPress.
---
Screenshots
Membership Checkout for a Free Level – capturing "Address"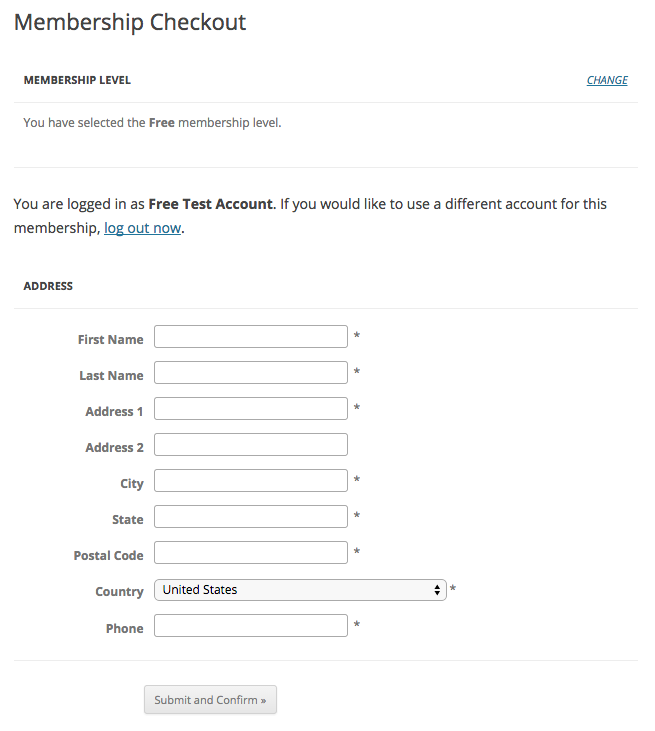 ---
Membership Checkout for a Paid Level with PayPal Express as Gateway – capturing "Billing Address"