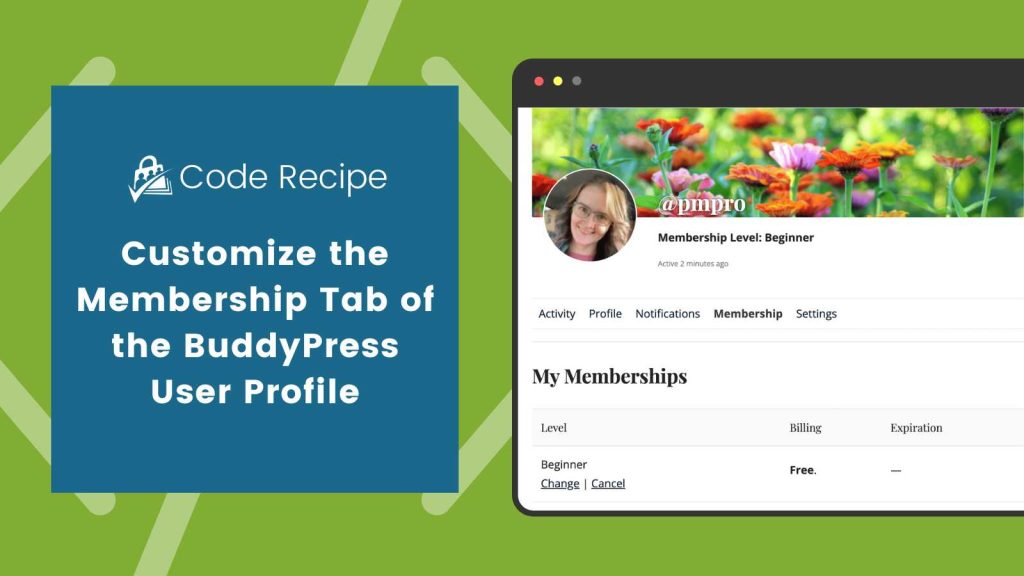 When you're building a community site with BuddyPress or BuddyBoss, the user's profile page becomes a major hub for where they jump into community conversations and manage their account.
In the current release of PMPro's BuddyPress and BuddyBoss integration Add On, we added a feature to extend the default profile with membership information by adding a new membership section.
In this tutorial, we show you how to use the pmpro_buddypress_profile_account_shortcode filter to adjust the default output of the membership tab based on your needs.