Our Register Helper Add On allows you to collect additional fields at membership checkout, on the user's profile, or for administrative view-only. For people who aren't familiar with coding, this plugin can be a bit daunting to use. Figarts recently launched a third-party extension to simplify form building with Register Helper: Paid Memberships Pro – Form Builder.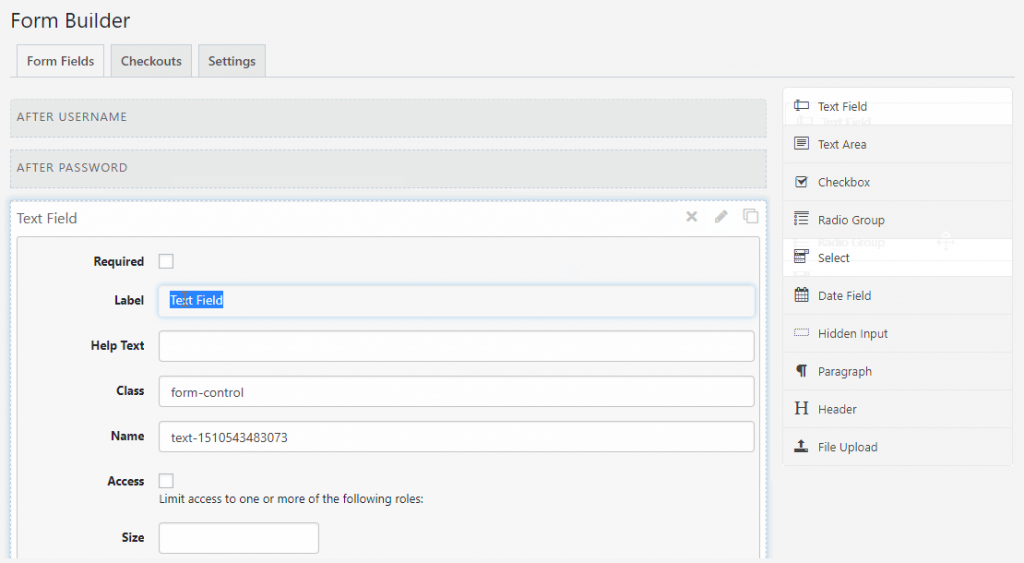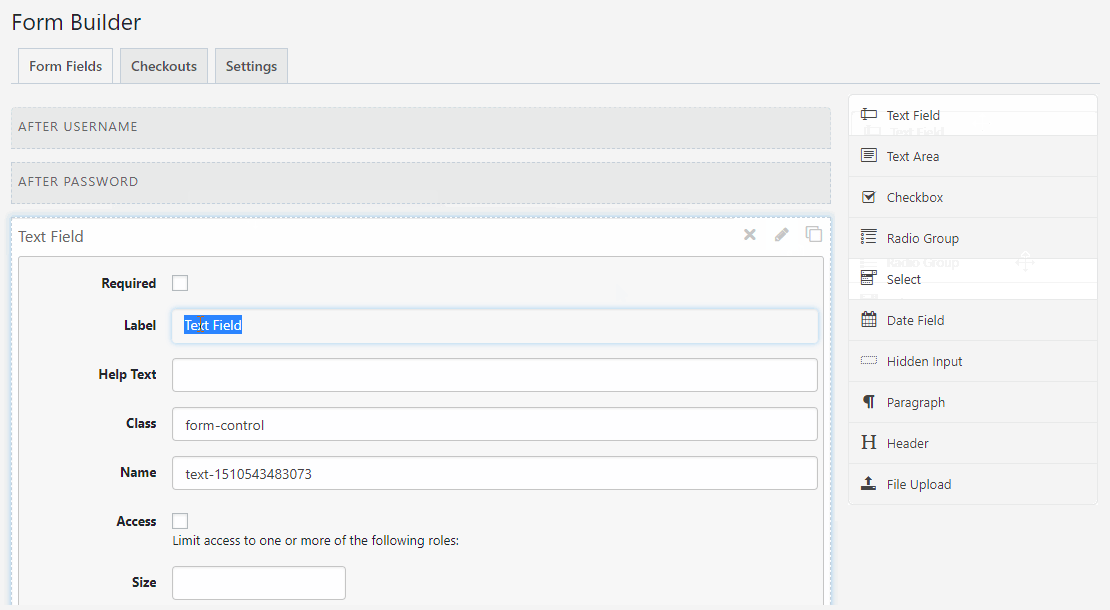 About the Premium Plugin

Paid Memberships Pro – Form Builder allows you to create fields via a drag and drop builder. The plugin includes the option to add "checkout boxes" just like Register Helper allows you to do, all without custom code.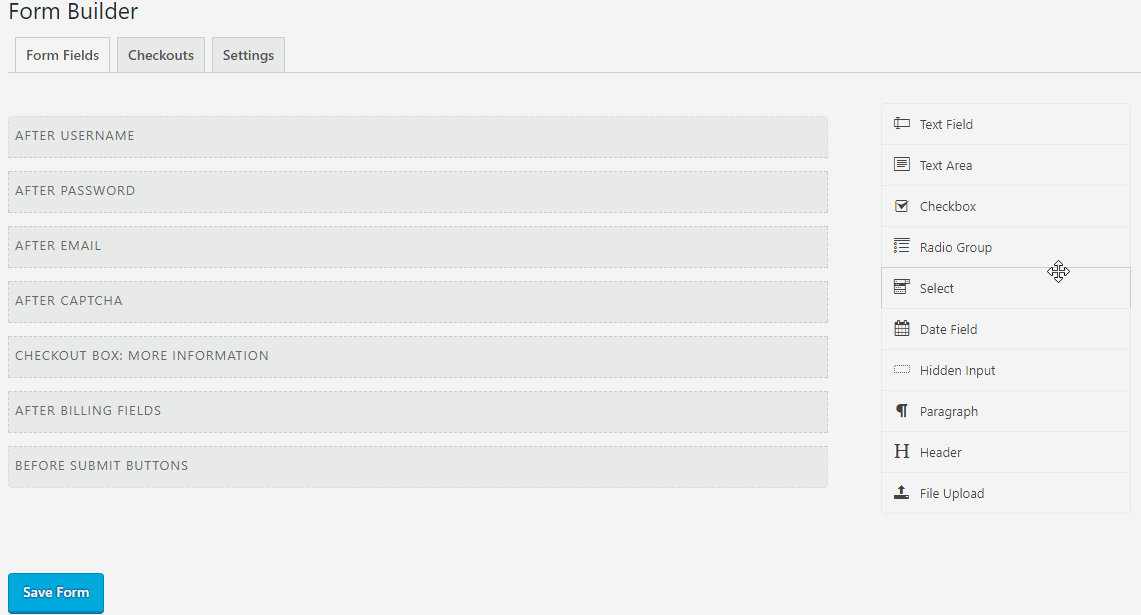 ---