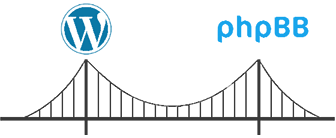 This plugin integrates Paid Memberships Pro with a phpBB-based forum. The integration was written by DionDesigns, the author of BridgeDD, a WordPress plugin that creates a stable, resource-light bridge between WordPress and phpBB3.0.
---
About the Plugin
BridgeDD's PMPro Integration gives you the ability to control content in phpBB through the use of PMPro's membership levels. It requires BridgeDD 1.3.9 or later, BridgeDD PRO 2.0.9 or later, and PMPro 1.8.3.1 or later.
BridgeDD allows you to log in and out of the WordPress-side or the phpBB-side and automatically logs you in or out of both applications. New members of your Paid Memberships Pro-based site become members of the phpBB forum.
---
Need support?
For support with this add on or general support for your site running BridgeDD, please use the DionDesigns support forum here.
Download BridgeDD's PMPro Integration BridgeDD Support Forum