The Only All-in-One Flash Sales Plugin for WordPress.
Sitewide Sales is owned and managed by Stranger Studios, the same team behind Paid Memberships Pro.
The plugin works with your favorite WordPress eCommerce plugins to handle discount code rules, automatic sale launch and end dates. You can also use the Gutenberg block editor to design sitewide banners and landing pages with sale period-specific content like countdown timers, mailing list signups, and more.
You'll run sales faster, more efficiently, and with the performance and conversion reporting you need to improve with each new flash sale event.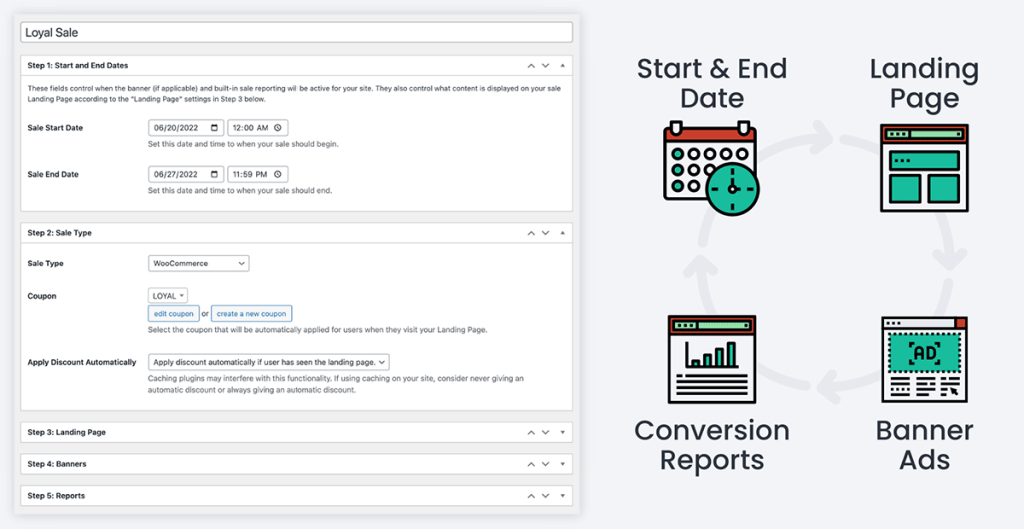 Running a sale like this used to require three or more separate plugins. Now you can run your sale with a single tool. For more information on each included module, check out the documentation links below:
Every Sitewide Sale includes dedicated reports on banner reach, landing page visits, and total checkouts that use your sale's coupon code. These reports paint a clear picture of how the banner or landing page converted for your promotion. You can even compare checkouts using your coupon code vs. regular sales in the period.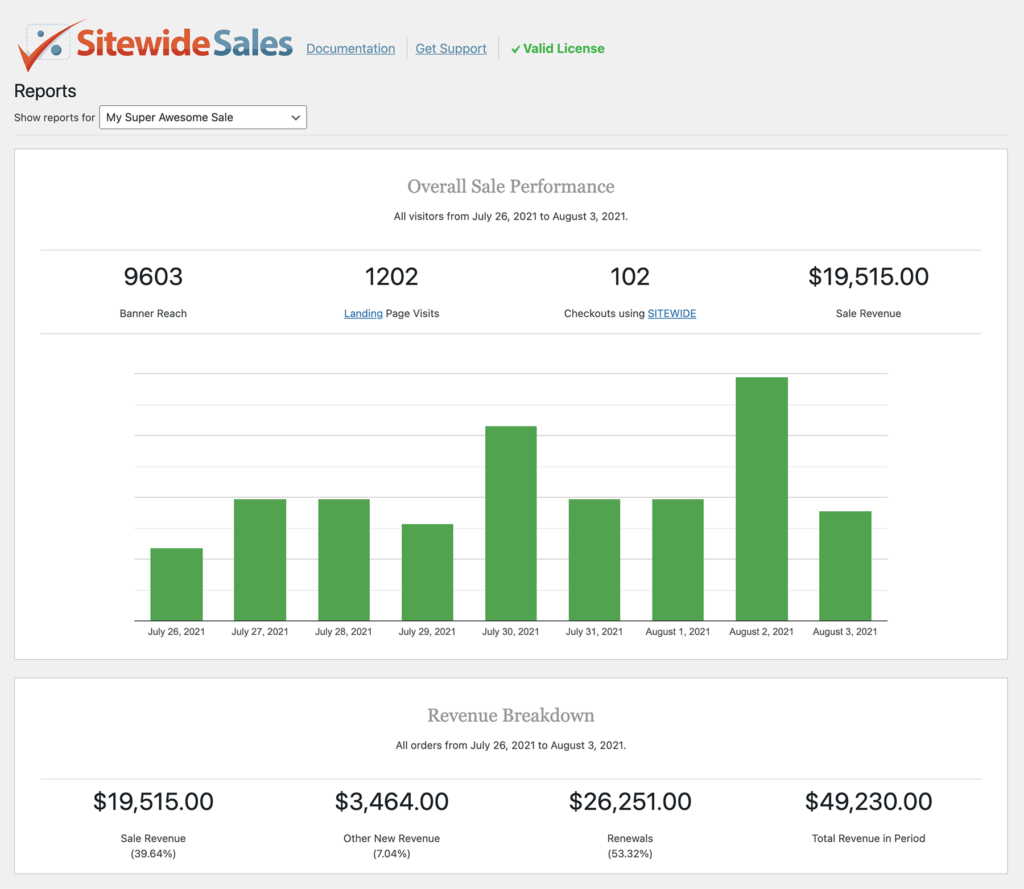 Try Sitewide Sales Risk Free
Don't wait until the week before Black Friday to start planning your first sitewide sale. Sign up for Sitewide Sales now to get the plugin download, license key, and expert help you need to start running sales on your WordPress site.