The BuddyPress Add On for Paid Memberships Pro allows you to assign BuddyPress "Member Types" by Membership Level. The code recipe below demonstrates how to create a "member type" in BuddyPress.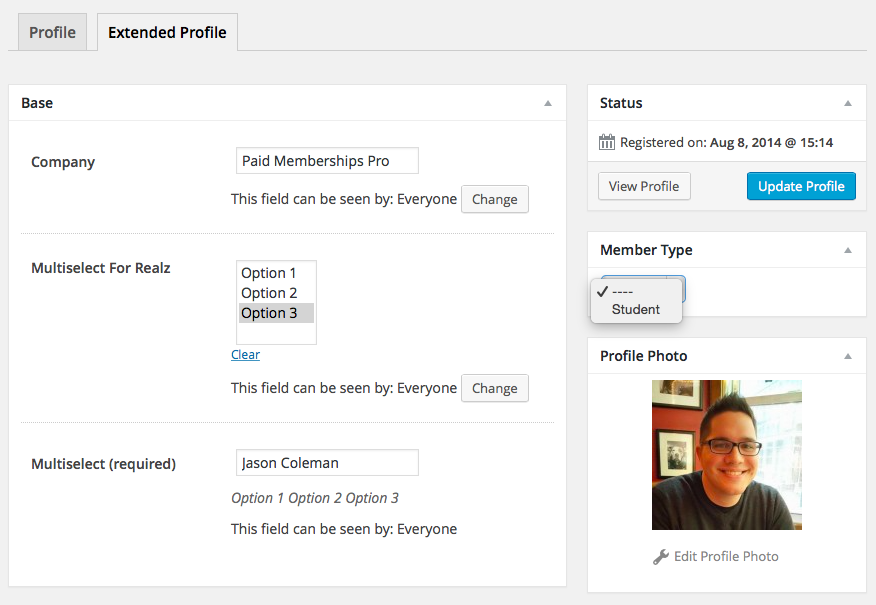 The Code Recipe
You can add additional member types in the my_pmpro_bbg_register_member_types () function, then repeat lines 29-33 to define additional level<->member type relationships.
---
Adding the recipe to your website
You can add this recipe to your site by creating a custom plugin or using the Code Snippets plugin available for free in the WordPress repository. Read this companion article for step-by-step directions on either method.
---
Assigning a Member Type by Membership Level
Follow the steps below to assign a Member Type (you must first install and configure the BuddyPress Add On for Paid Memberships Pro).
Navigate to Memberships > Membership Levels.
Select a level to edit or create a new level.
Under "BuddyPress Member Types", select the member types you would like to assign for members of this level.

Save Settings.
---
Screenshot: BuddyPress User Profile with "Member Type" Selection