Sitewide Sales is a plugin brought to you by the creators of Paid Memberships Pro. It's the fast way to set up a Black Friday, Cyber Monday, or Giving Tuesday promotion on your WooCommerce, PMPro, or EDD site.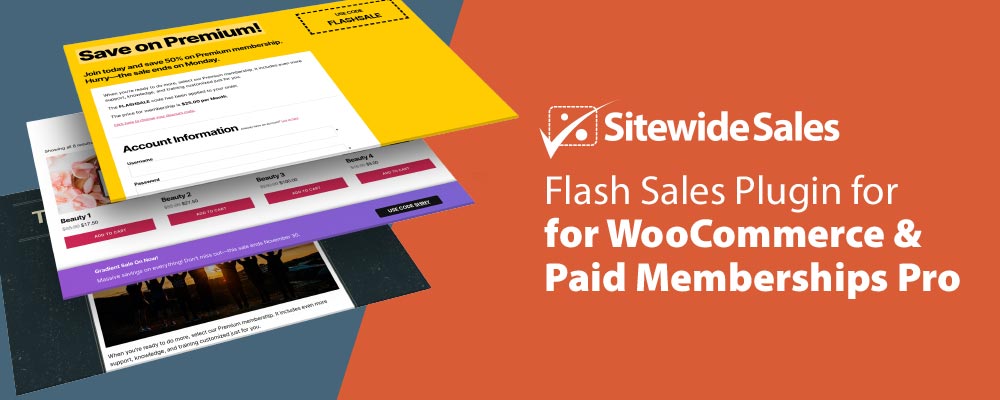 Background on Sitewide Sales
In 2019, Paid Memberships Pro made $85,000 during our various sales. Those sales accounted for 10% of total revenue last year. In 2020, our Spring Sale made over $30,000 in 6 days.
Sitewide Sales is the software we use to run these successful sales. You can try that software on your own WooCommerce, PMPro, or EDD-powered site for free.
<< Try the Sitewide Sales plugin free for 30 days >>
I hear many valid concerns around running Black Friday and similar sales. We address some of those concerns in our sales series on our corporate site's blog (Stranger Studios). But as Shane Parrish of Farnam Street says, "If a decision is reversible, we can make it fast and without perfect information".
The Black Friday shopping holiday is the one time a year customers expect you to discount your products.
Take advantage of our trial and use the Sitewide Sales plugin to set up your BFCM for free. Don't miss this current BFCM season, and don't miss the chance to lock into our introductory pricing after your trial ends.
Explainer Video
Sitewide Sales is a new concept to many eCommerce site owners, who are more used to creating a single discount code and sending that out via email or social media. This super short video explains exactly what a Sitewide Sale is—and how it's different (better) than just a coupon.
How Much Money Do Black Friday Sales Make?
In our experience, and anecdotally what we've heard from other businesses: sales for this one weekend approximately account for 25-75% of your total November monthly revenue. Some sites that ran a Black Friday sale for the first time saw their total November sales double. So how much money can you expect to make this Black Friday?
Use this tool to calculate how much of a revenue "bump" you can expect by running a Black Friday sale.
Components of a Killer Holiday Sale
Without the right software, it takes a lot of time to set up the banners, landing pages, and then wire everything together. That's why we built Sitewide Sales. Sitewide Sales puts all of the controls needed to run a successful sale in one place:
Start and End Dates
Discount Codes
Landing Page with Before, During, and After Sale Content
Onsite Banners
Reports on Clickthroughs, Conversions, and Revenue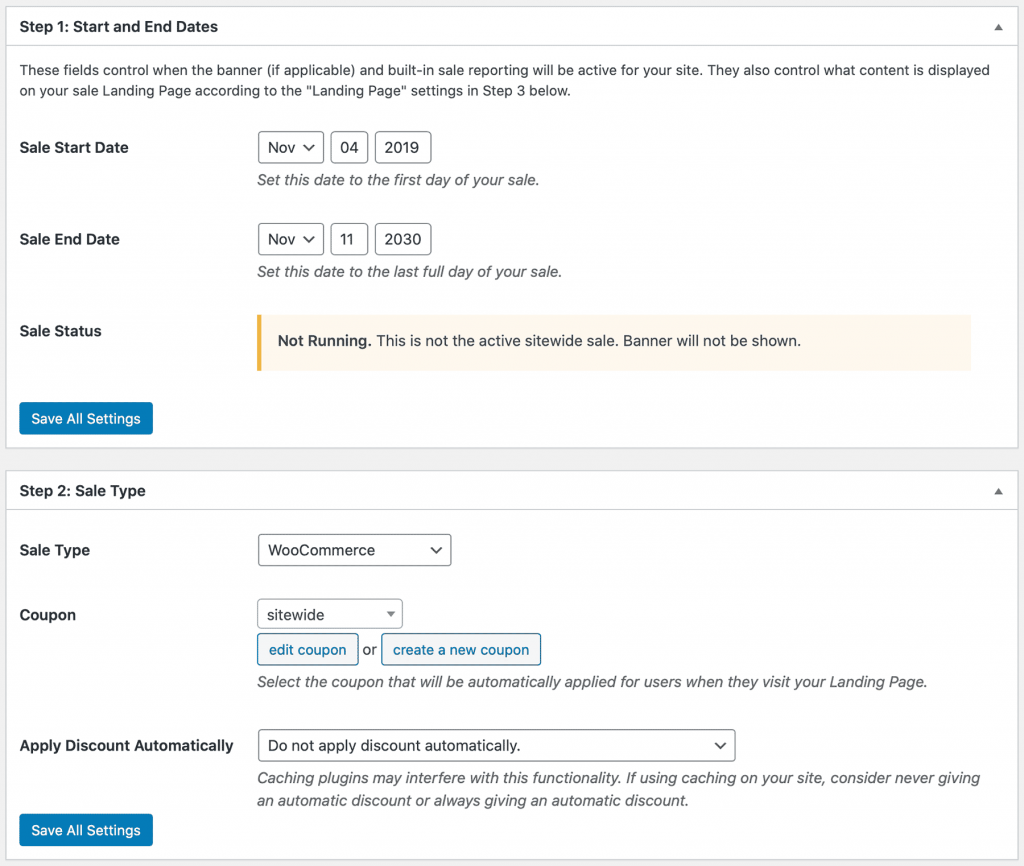 Sitewide Sales works seamlessly with any theme. You can build your landing page using any of your favorite page builders or templates included in your own theme.
Browse our sales demo site to see how Sitewide Sales will look in your WooCommerce, EDD, or PMPro site. Demo screenshots were created using the Twenty Twenty WordPress theme.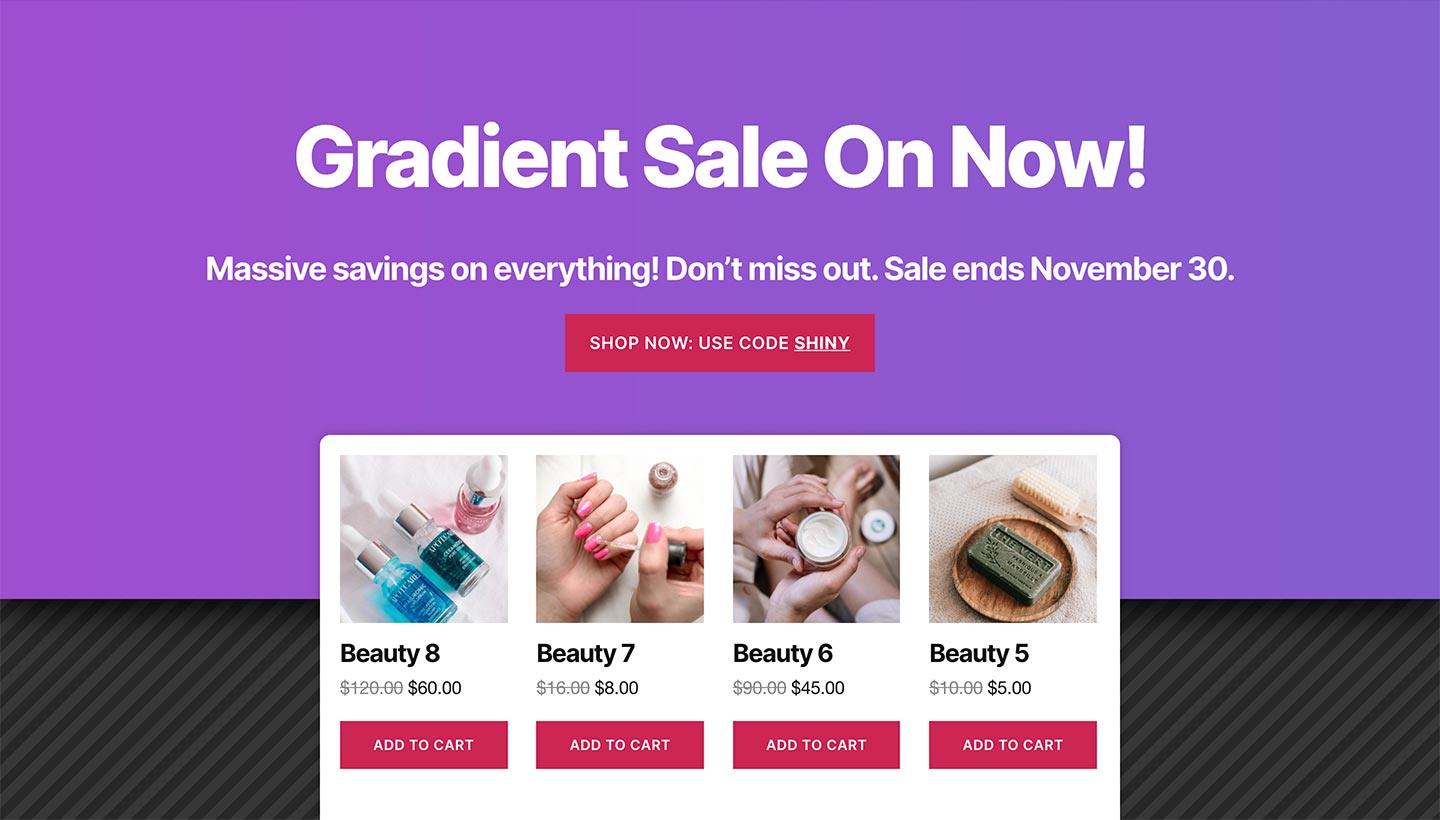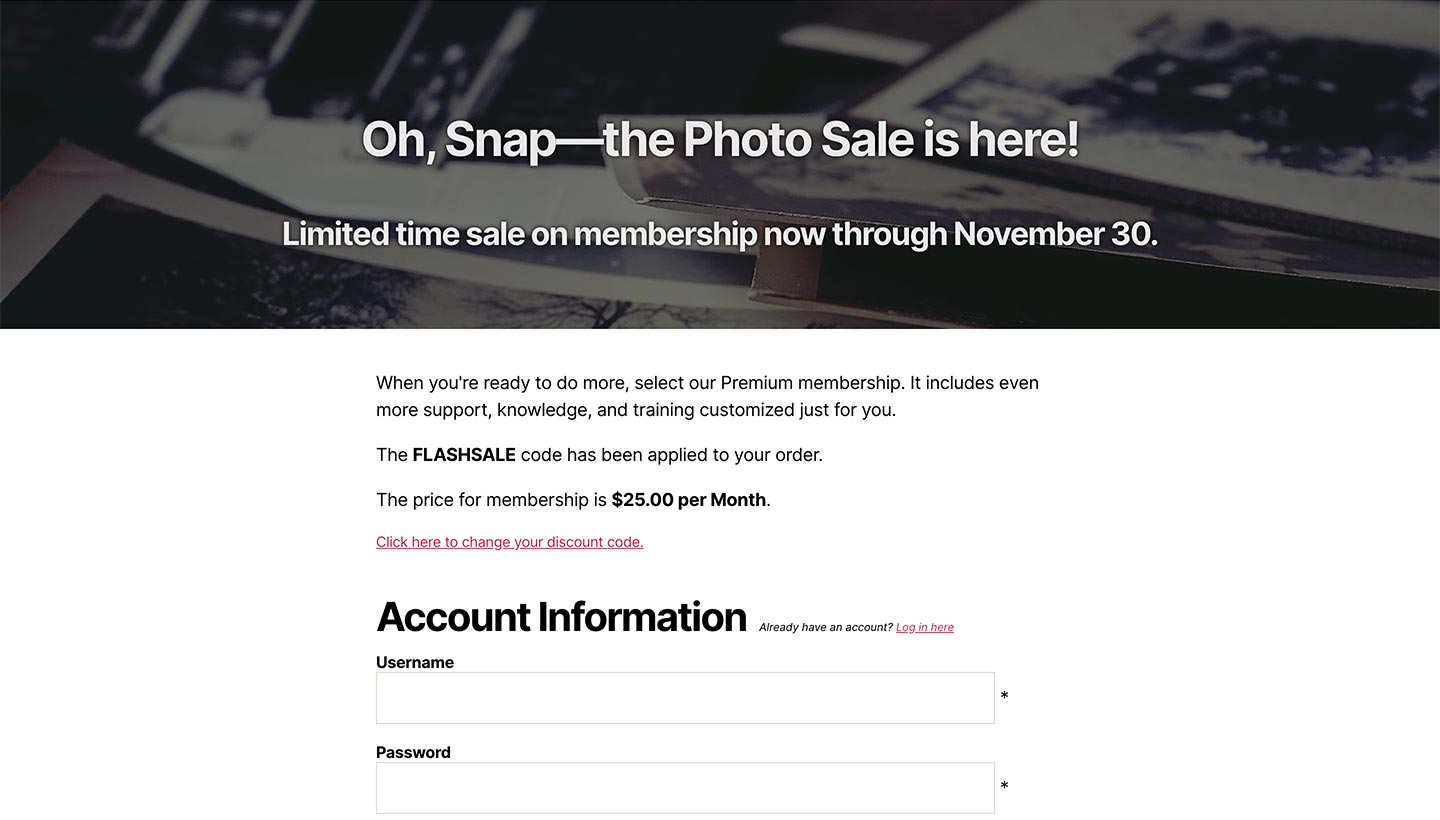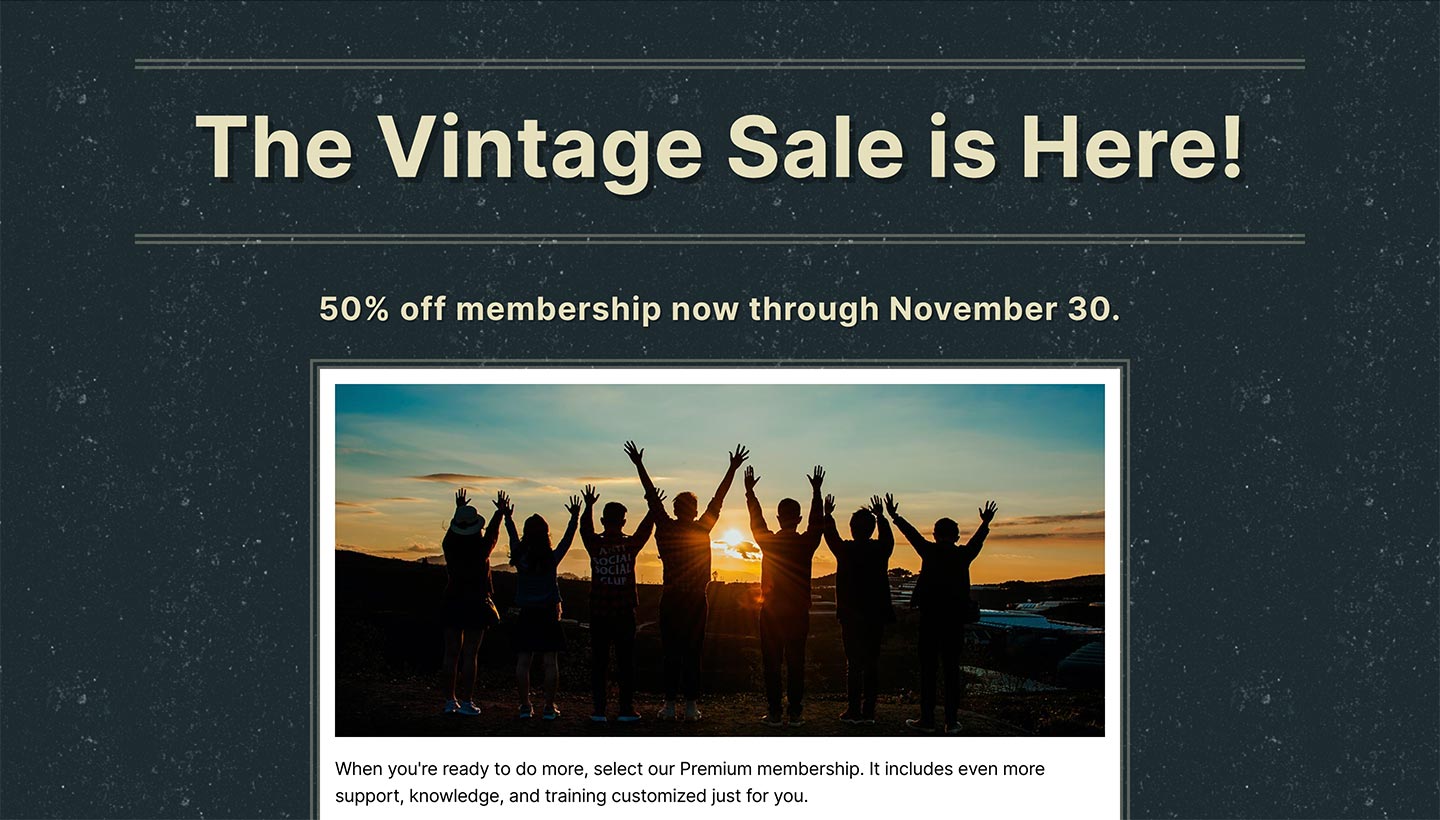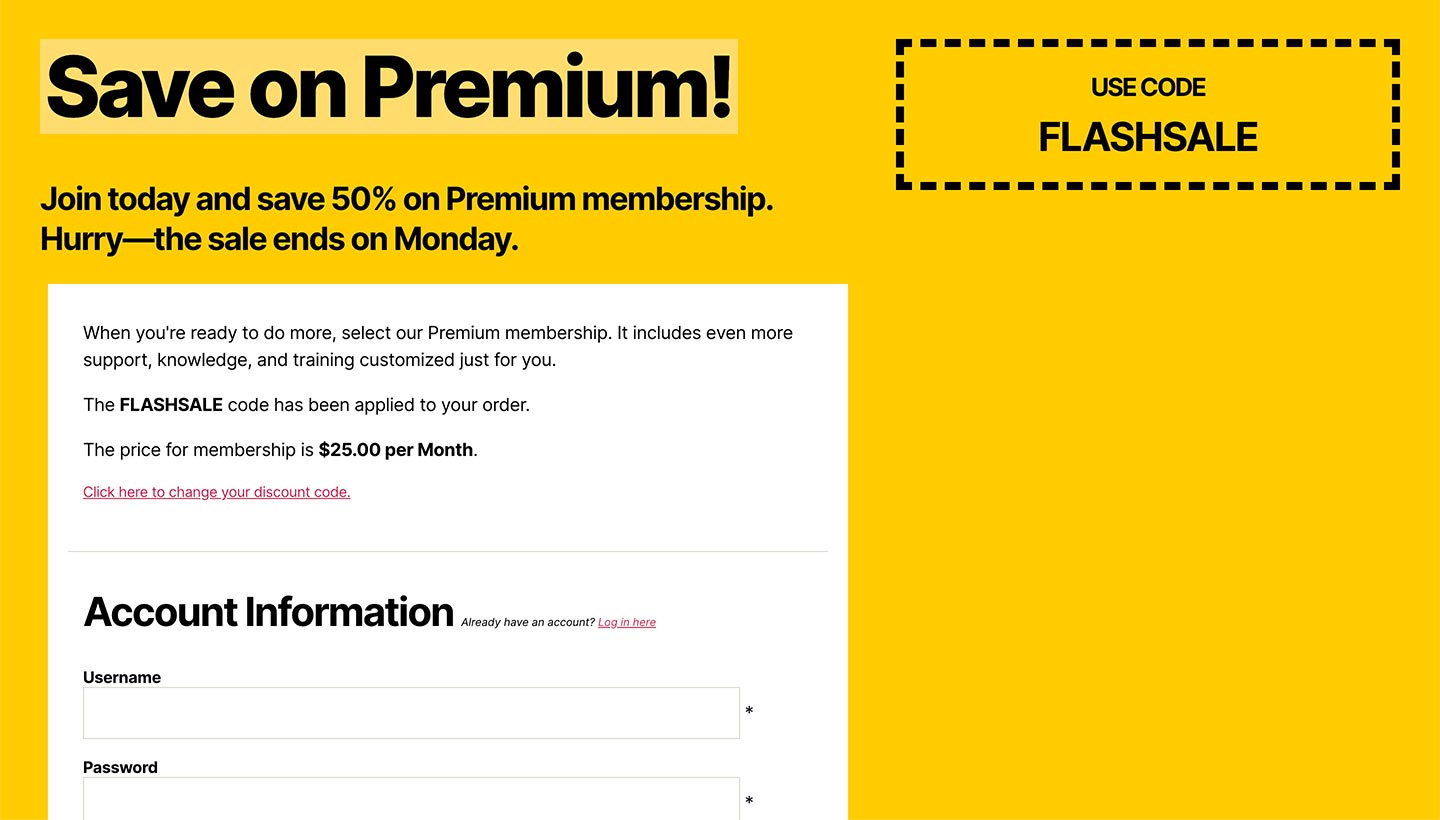 We hope the Sitewide Sales plugin helps to streamline the workload involved in creating a sale for this holiday season. We'll be continually improving the plugin as we get feedback on the included features and new feature requests.
Was this article helpful?