---
How it Works
If you are using PayPal Website Payments Pro or our Add PayPal Express Add On with another main site gateway option, there is a "Select Payment Method" box on the checkout page.
---
Screenshot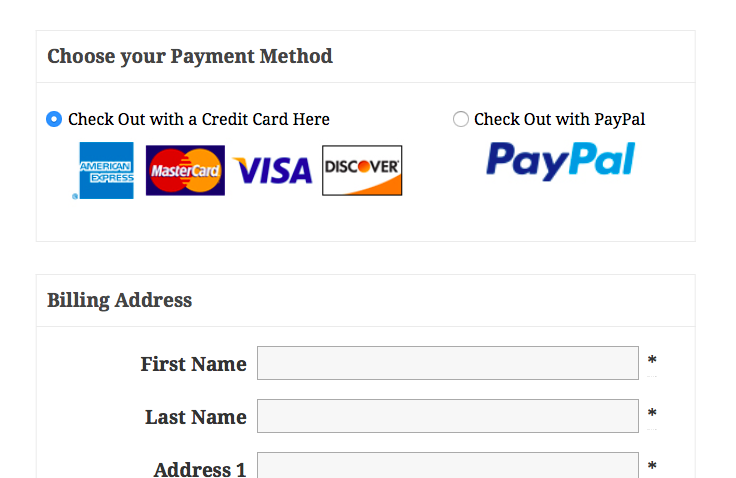 ---
The Code Recipe
---
Some Special Notes
Make sure you download and place the logos in this .zip file in the appropriate place for your CSS. If you are using a PMPro Customizations file with custom CSS, you would place them in an "images" folder within your customizations plugin. If you are placing this code in your theme's stylesheet, just place the images in your theme's images folder.
Also, update or use your own Credit Card logos image if you don't or can't accept all of the payment options shown in the image. You can get additional credit card logos here.