Paid Memberships Pro gives you a lot of flexibility when it comes to structuring and controlling access to your memberships—including unlimited levels with unique pricing and content access for each one. However, there are scenarios where you might want to disable signups for an existing membership level.
Here are two examples:
You're creating new levels for cohorts or other groups of members. These memberships start on a set schedule and you want to keep new members from signing up after that date, so you disable new signups.
You want to set up a new level structure for your site. Rather than adjust the current levels, you disable the old levels and create new ones.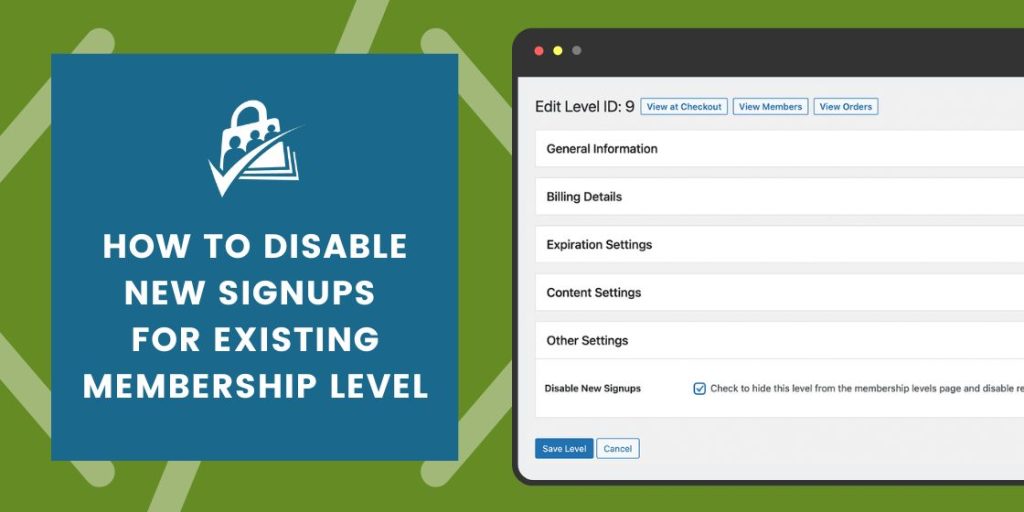 This "How To" will allow you to disable new member signups for an existing membership level.
Don't worry: Existing memberships will remain active and unaffected by the change.
How to Disable a Membership Level:
Navigate to Memberships > Settings in the WordPress admin.
Select the level you would like to disable.
Locate the Other Settings section.
Check the box to Disable New Signups.
Click Save Level.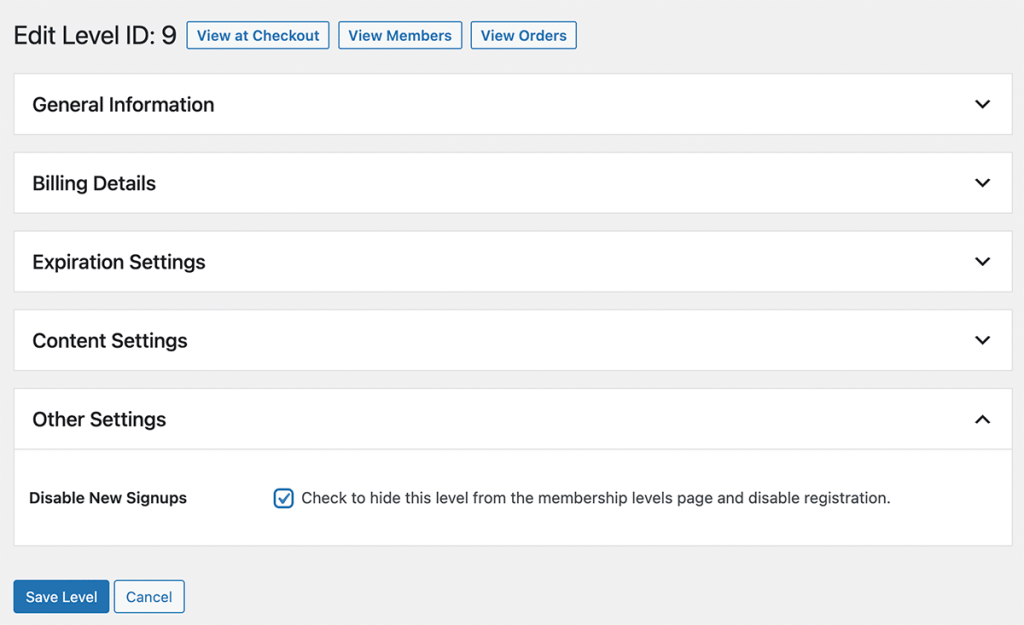 This action will hide the membership level from your Membership Levels page. If a visitor has the direct link to check out for a disabled level, Paid Memberships Pro will automatically block their checkout.