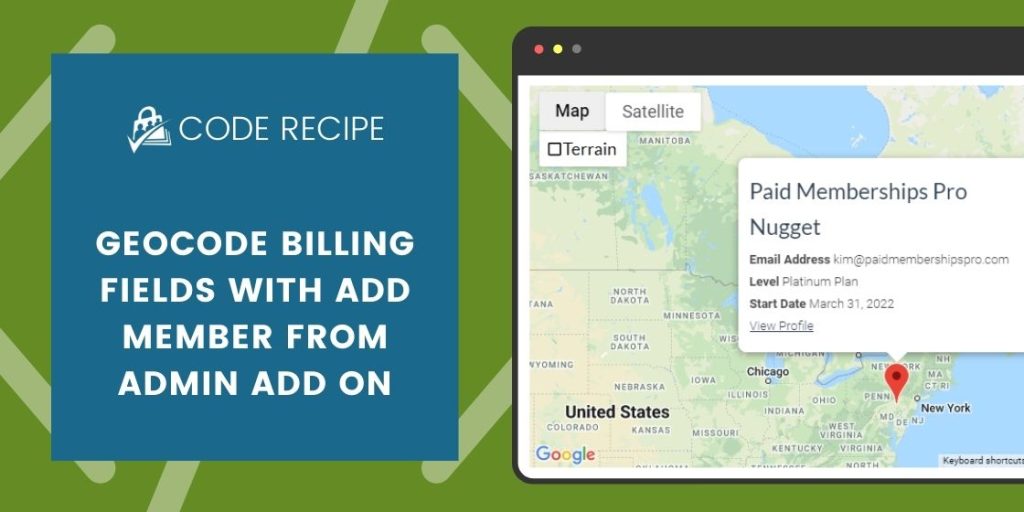 You may want to have members that have been added via the Add Member from Admin Add On to show on your membership map. The following code recipe will help achieve this.
Note that you will need the Membership Maps Add On as well as the Add Member from Admin Add On for this recipe to work as expected.
If you don't have billing fields present on your Add Member from Admin page, the following code recipe will create those fields.
You can then geocode the respective address fields to display that member on a Membership Map.