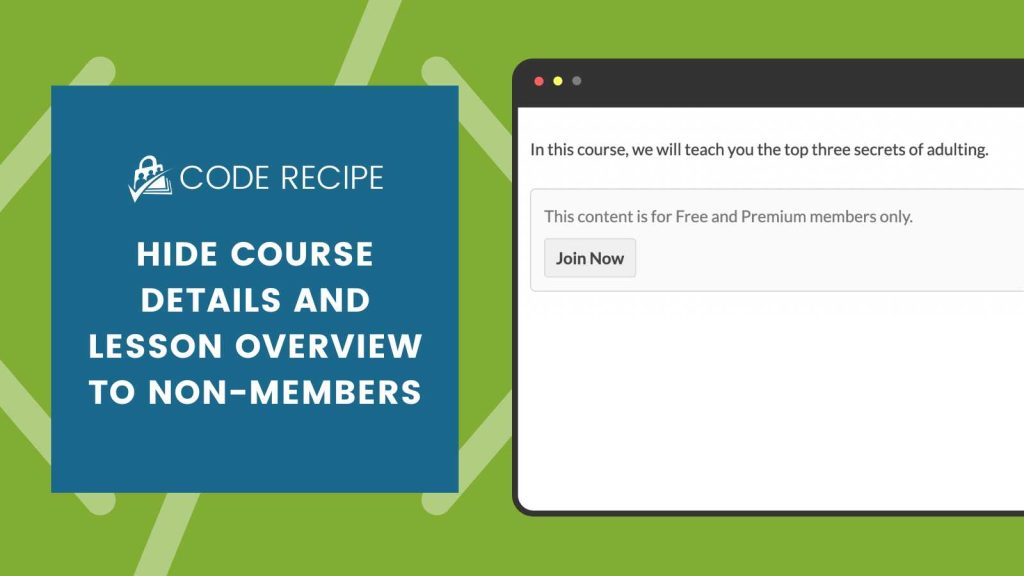 If you want people to pay for or sign up for your course, you'll need to clearly communicate what lessons and benefits your course includes. If you're using the default module of our Courses Add On, we purposely show the full content of your members-only course landing page. This helps potential users see the full course structure, without allowing them to access any of the protected lessons.
However, not all course creators want this default behavior and would instead like to hide the course landing page details from visitors.
In this post, we share a one-line code recipe to restrict content on the course post type using the same content settings as your membership site's posts and pages.