Offer special "members-only" products that require the user to have an active membership in order to purchase. The selected products can still appear in your Shop page or can be hidden from non-members. You can optionally add a second recipe to redirect users away from the single product page when membership requirements are not met.
---
About the Recipe
This customization recipe allows you to restrict the purchase of products in designated WooCommerce product categories for active members only. You now have full control over which categories require a membership in order to be purchased and which product categories (if any) are available to the public, regardless of their membership status.
This recipe can be used on its own or in conjunction with our WooCommerce Integration Add On, which offers additional features for integrating Paid Memberships Pro with WooCommerce.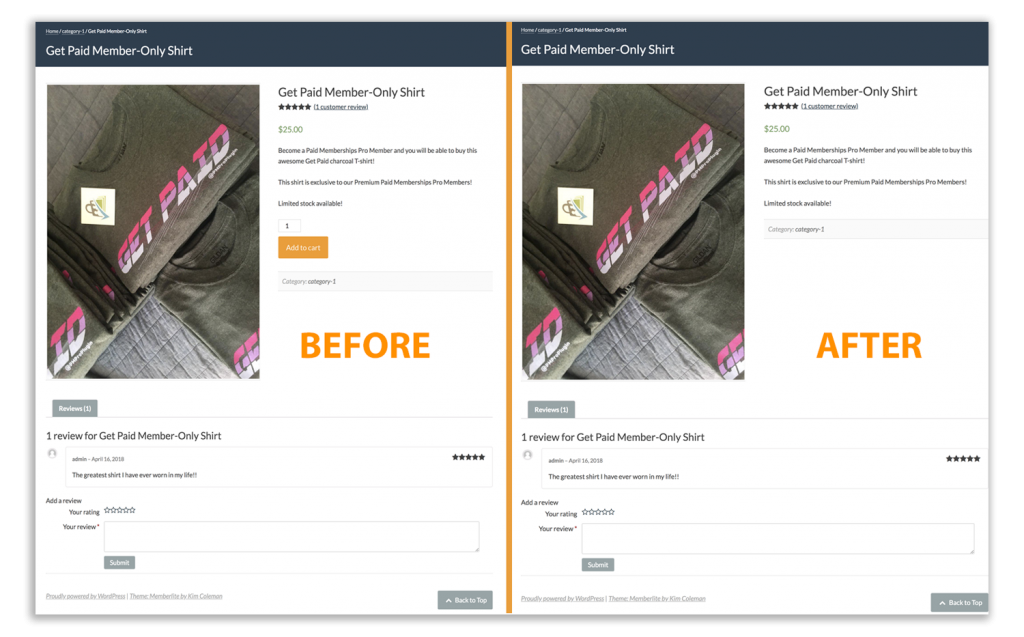 ---
Some suggested use cases include:
A shop that offers an array of products, some of which will only relate to members. This can include products like Membership-branded clothing or accessories, access to digital add-on products, specialized meal or diet plans and more. Basically, anything that you only want your members to be able to own and purchase.
A shop that offers unique or special products that can entice users to sign up for a membership in order to purchase. This can be an added incentive to users thinking about signing up for your membership.
---
The Code Recipe