If you want to offer a discount on membership for a temporary timeframe, but still want to remind customers of the full price, this code example for you. Users will see (and pay) the discounted price, but will be reminded of the regular price so they know they are getting a deal.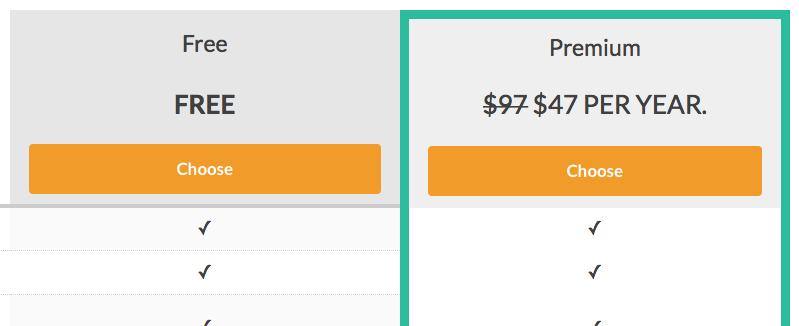 How it Works
For this example, we have a membership level that is regularly $97 but we are offering a temporary discount ($50 savings) on membership.
We've updated the membership level price to have an initial payment of $47, then used this code recipe (and the pmpro_level_cost_text filter to show the price as pictured above.
When you are finished offering the discount, just update your membership level price and remove the code recipe from your site.
---
The Code Recipe
---
Need help getting this to work?
The specific example above may not work for the discount you are offering, so just post to our premium members-only support forum and we will help you modify the level's price display to show your unique promotion.