If you're running a donation-based membership site, you can use the Variable Pricing Add On to allow members to set their own "fee" – with an optional minimum and maximum amount.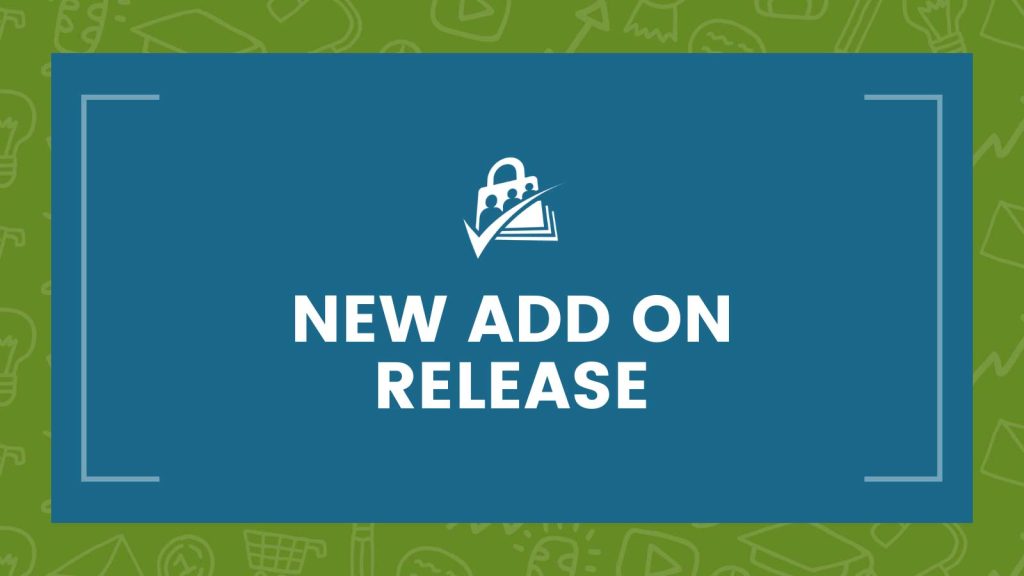 Installation
Upload the 'pmpro-variable-pricing' directory to the '/wp-content/plugins/' directory of your site.
Activate the plugin through the 'Plugins' menu in WordPress.
Edit the levels you want to add variable pricing to and set the "Variable Pricing" settings.
The level's set price is the "Suggested Price" listed at checkout.
When a user checks out for the level on your site, they will have the option to adjust the price when checking out. The price they enter will override the initial payment (amount collected at checkout) and any recurring billing amount for the level (i.e. if your suggested price is $10/month and the user enters "$15", they will be billed $15/month ongoing).
The add on does not adjust any trial, billing cycle, or expiration settings.
---
Screenshots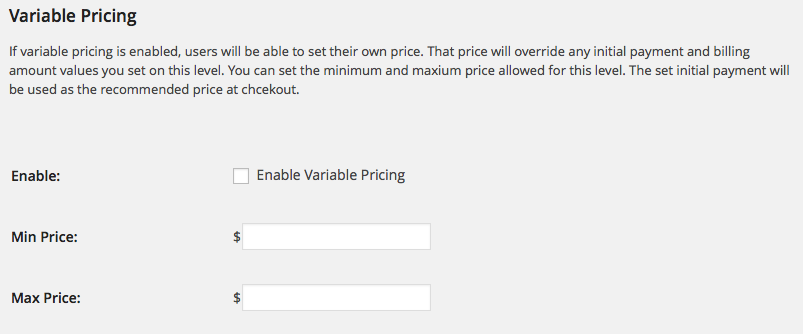 Memberships > Membership Levels > Add New/Edit Level
---
Membership Checkout with Variable Price

---