We've blogged previously about using the Variable Pricing Add On for donation-type memberships. The new Paid Memberships Pro Donation Add On is now available – with advanced options and better naming for sites that want to allow Members to set an additional donation amount at checkout instead of changing the normal price.
View the Add On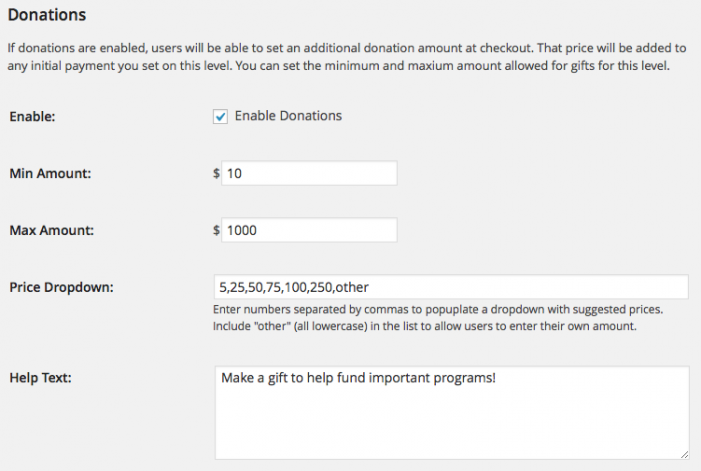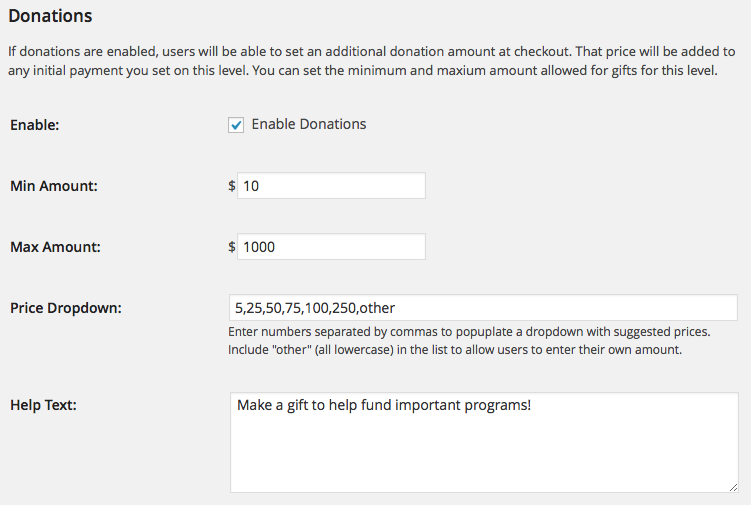 Installation
Upload the 'pmpro-donations ' directory to the '/wp-content/plugins/' directory of your site.
Activate the plugin through the 'Plugins' menu in WordPress.
Edit the levels you want to add donations to and set the "Donation" settings.
When a user checks out for the level on your site, they will have the option to "Make a Gift" when checking out. The price they enter will be added the initial payment (amount collected at checkout). The add on does not adjust any recurring, trial, billing cycle, or expiration settings (although this can be done easily enough with some custom code — hit us up in the member forums).
---
Screenshots