This guide will show you how to display a unique nav menu for your members using Elementor Pro's Header Template feature. For more information on using Elementor with Paid Memberships Pro, check out our documentation page here.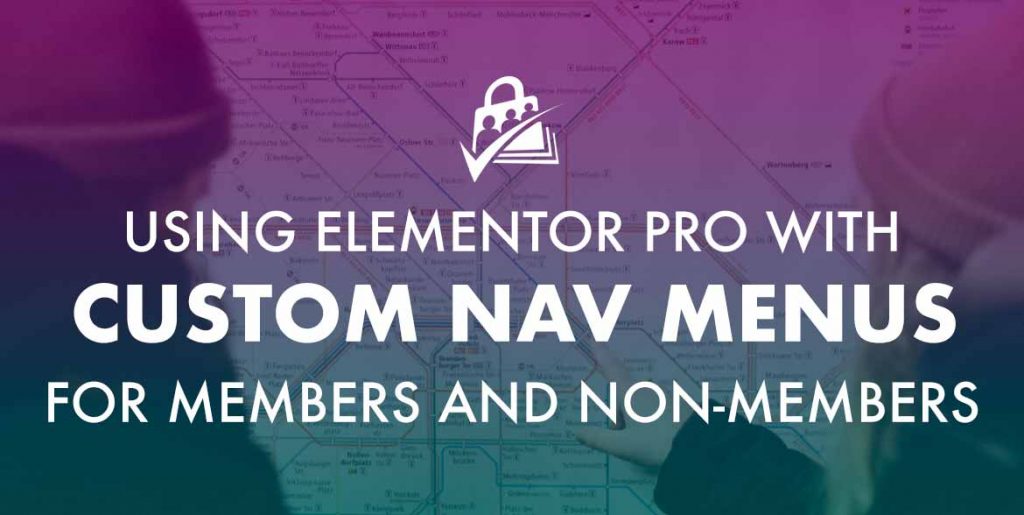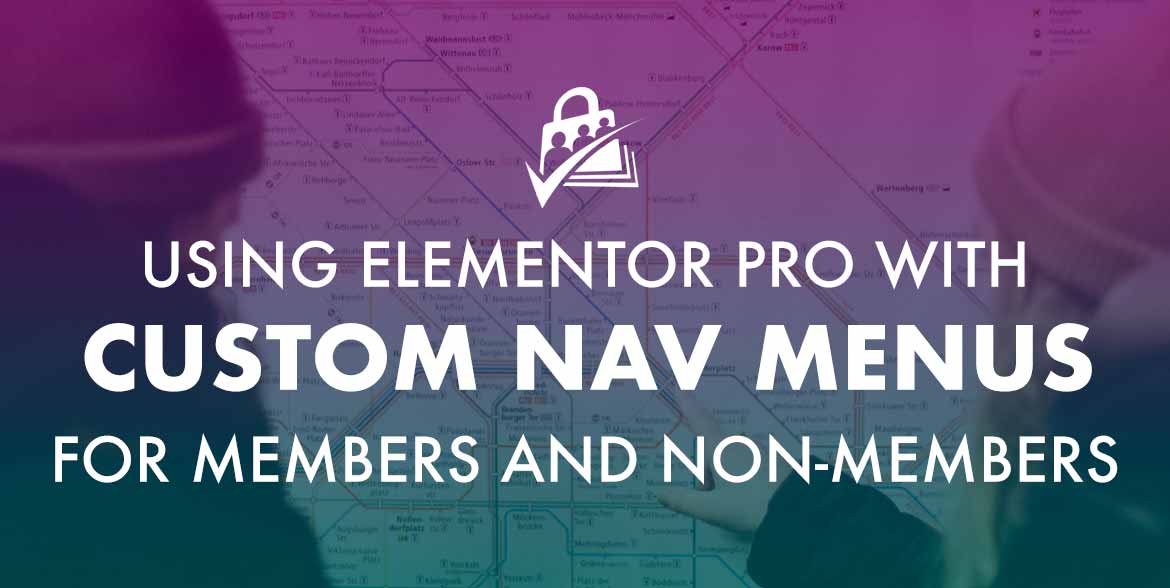 About Custom Navigation Menus
Members and non-members have different needs when it comes to how they navigate and experience your membership site. We have a complete guide on how to create a conditional main menu for your WordPress site using 4 different methods.
For most sites, the Nav Menus Add On is the simplest approach to customize the standard WordPress menu structure. If you are using (free) Elementor or no page builder at all, check out the Add On documentation.
If you are using Elementor Pro's Nav Menu widget in a custom Header Template, you'll need to follow a different approach.
Customized Nav Menus with Elementor and Paid Memberships Pro
The first step is to build your menus as usual from the Appearance > Menus admin page.
You need to create a unique menu for each level or group of levels that have the same navigation needs. For example, you can have one menu for all member levels or a single menu for each level offered on your site.
After your menus are created, edit the page or header template you want to add your conditional menu to. In my example, I used a template for the "Header" and have it set to appear on all pages. This method will also work for individual pages that you would like to customize.
For each unique navigation menu view desired, repeat the following steps:
Insert the "Nav Menu" widget and move it to where you would like the menu to appear.
Edit the widget and choose a custom menu.
On the "Advanced" tab, locate the "Paid Membership Pro" section. In this section, select the "Required Membership Level" to view this menu:

If this menu is only for non-members, select "Non-Members".
Select a single level or multiple levels.
If you do not make a selection, the menu will appear for everyone.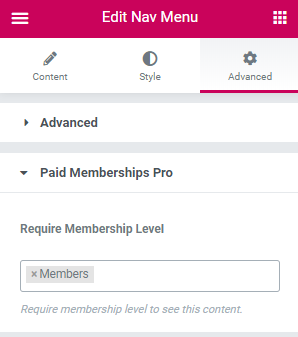 Previewing the Nav Menu as a Member
If you are logged in as the administrator and using the Elementor editing experience, you will see multiple menus, one on top of the other. In order to preview the page as a member you can use one of the methods outlined in this guide.

Was this article helpful?