A recent support request had me debugging and chatting with the Stripe team. The result of that chat revealed an important integration note that I'm sharing with you: Keep your version of the Stripe API up to date in your Stripe dashboard.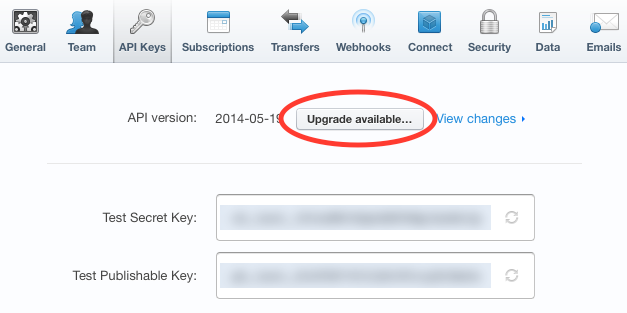 ---
Paid Memberships Pro is always tested and integrated on the latest API release – which Stripe provides updates for roughly every quarter. We are now specifying the latest Stripe API version in our API calls in the code, but Stripe will continue to send webhook messages in the format based on the API version set in your Stripe Dashboard. Every time you update Paid Memberships Pro, you should log into your Stripe Dashboard and check if there is an API upgrade available.
It's easy to update your Stripe API version, here's how:
Log into Stripe
Go to Account Settings –> API Keys
Click on the "update available" button and then "Yes" to update to the latest version.
---
For more information on the specific case we saw coming up: The older version of the API would ignore trials in the API calls if the user had already completed their trial (which for Stripe on PMPro is the period of time between the initial payment – if there is any – and the first subscription payment date). We are using "trials" as a way to delay when the subscription starts, especially if you are using prorating code or the Subscription Delays add on. The newer version of the API will respect those trials even if the user had an earlier trial on the Stripe side already.
---