We're excited to announce the official release of the Member Badges Add On, which includes an image upload feature for each membership level and shortcode to display the member's badge in a page/post/widget.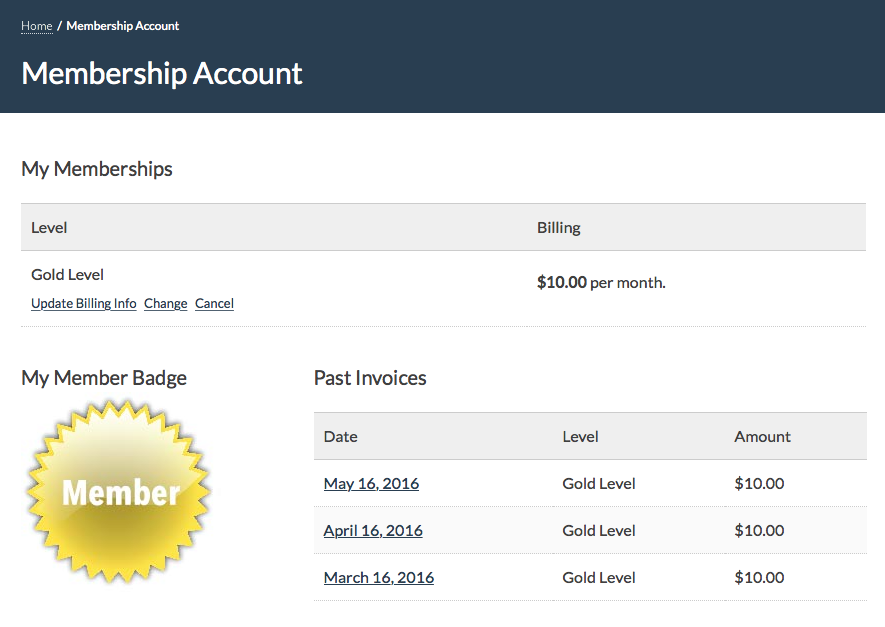 ---
How it Works
This add on allows you to assign a unique member badge (image) to each membership level via the Memberships > Membership Levels > Edit Level admin page. You can then display the member's badge via a shortcode or template PHP function.
This is useful when your site has a forum or other social networking feature and you'd like to highlight each member's level. For example, you can use the add on's pmpromb_show_badge() function in combination with a bbPress or BuddyPress hook to show a badge in a topic or group for each participant.
Alternately, consider using the [pmpro_member_badges] on the Membership Account page to offer a visual representation of membership or "award"-type image for your members.
---
Included Member Badge Images
You'll likely want to create your own image badges, but the plugin includes a few built-in badges you can use royalty-free for your projects.
---
For installation and setup instructions, view the plugin documentation »