Have you considered starting a podcast, but decided against it because you were unsure the additional work would be worth it?
If this is the case, you might want to reconsider.
For many content creators, the hardest part of launching a podcast isn't actually recording, editing, or publishing. Instead, it is growing an audience and getting people to listen.
If you have a membership site, you already have an audience for your podcast – putting you one step ahead of the game.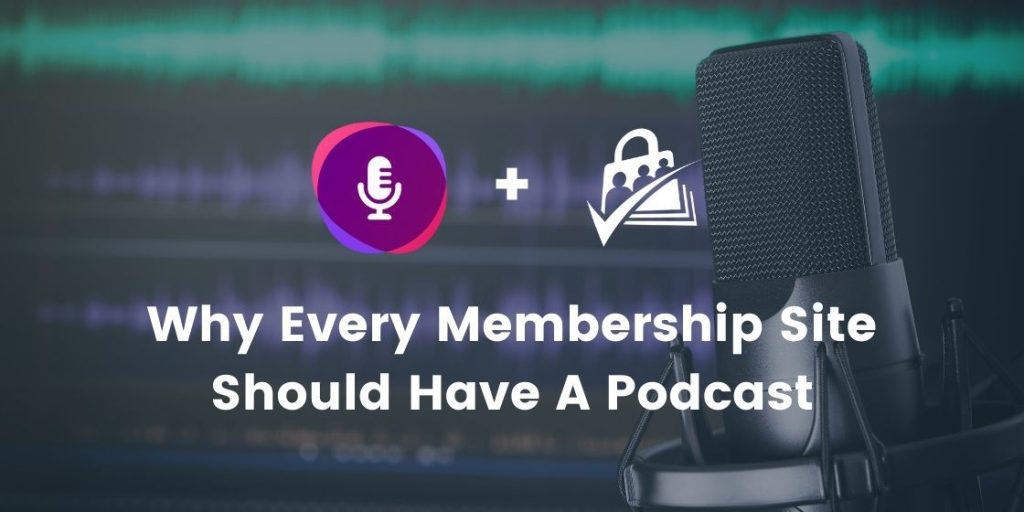 How to Launch a Podcast that Adds Value and Grows Revenue from Your Membership Site
Customers of membership sites are often the most active and engaged individuals within a certain community, willing to pay for resources and content even when there may be free options elsewhere on the internet. Because of this, they are highly likely to share content with friends, colleagues, and family members.
These factors combine to make podcasting the perfect way to market and grow a membership site, in addition to giving you the ability to increase revenue from existing members by offering exclusive, paid podcast content directly through your membership site.
To learn more, check out this webinar where we're joined by the team at Castos to provide all of the information you need to launch a public or private podcast that grows your membership site.
Resources
Here are the resources we mentioned in the webinar.
If you want to learn more about membership sites signup for our free onboarding email course. 👇