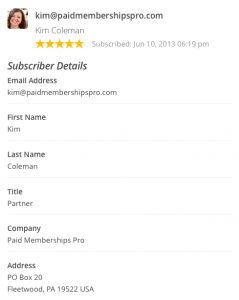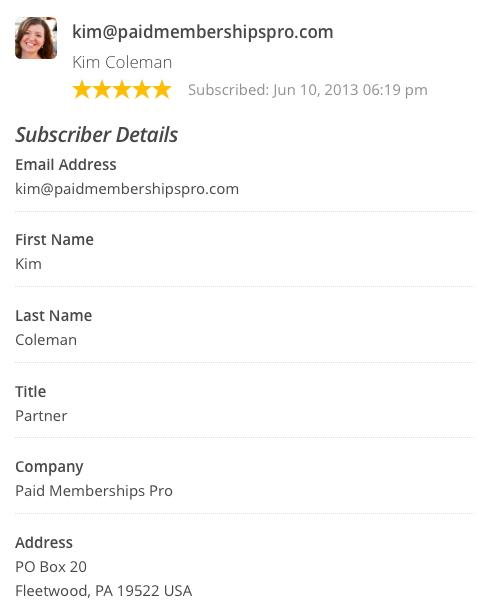 Here's a code gist that can be used to send more user information to the MailChimp Subscriber Profile, such as First Name, Last Name, Title, Company, Address, City, State, or Join Date.
PMPro MailChimp adds members to assigned lists within your MailChimp account. By default, only the user's email address is added to the Subscriber Profile. This bit of code adds additional fields to the Subscriber Profile, allowing you to create more personalized, targeted and customized emails to your membership base.
If you've added custom fields to registration via the PMPro Register Helper add-on, you can include these fields as well. Just follow the structure outlined in the gist, updating with your field ID.