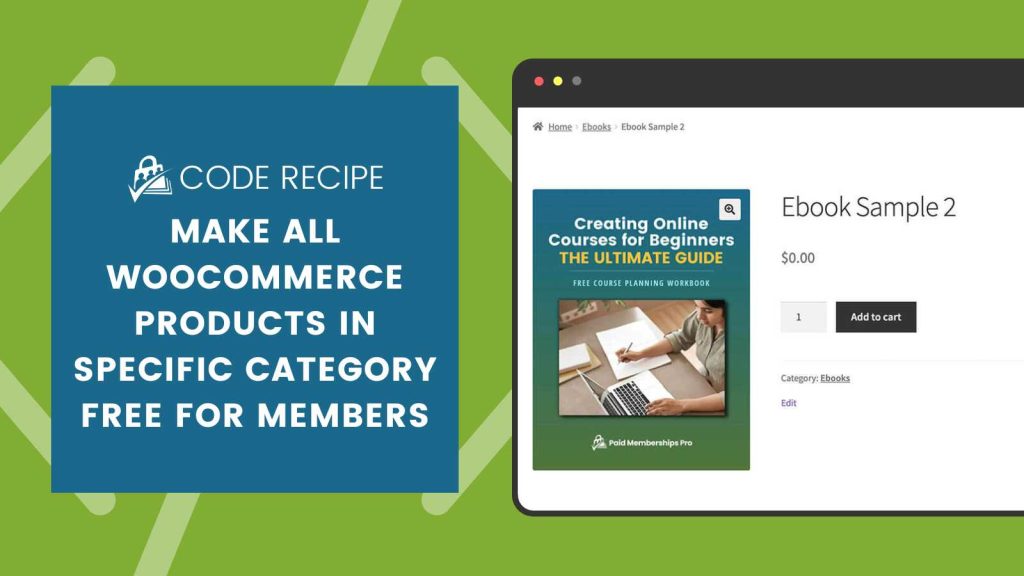 Does your membership site also sell physical or digital products? If your site also features a WooCommerce store, there are some pretty cool things you can do to offer shopping incentives for your premium members.
With our WooCommerce Integration, membership sites can set a shop-wide or per-product discount for users with an active membership level. But what if you want to make a certain category of products completely free for your members? In this code recipe, we show you how to do just that. 
Instead of manually editing all products to set the member price, this recipe handles the update in bulk. Use this code to set all products in certain categories to free for anyone logged in with an active membership level.