WordPress offers several features to control the visibility of blog content. Two commonly used methods are password protection and membership plugins.
In this how-to post, we explore core WordPress post visibility features and compare them to using a membership plugin with free or paid user registration to restrict access to exclusive member content.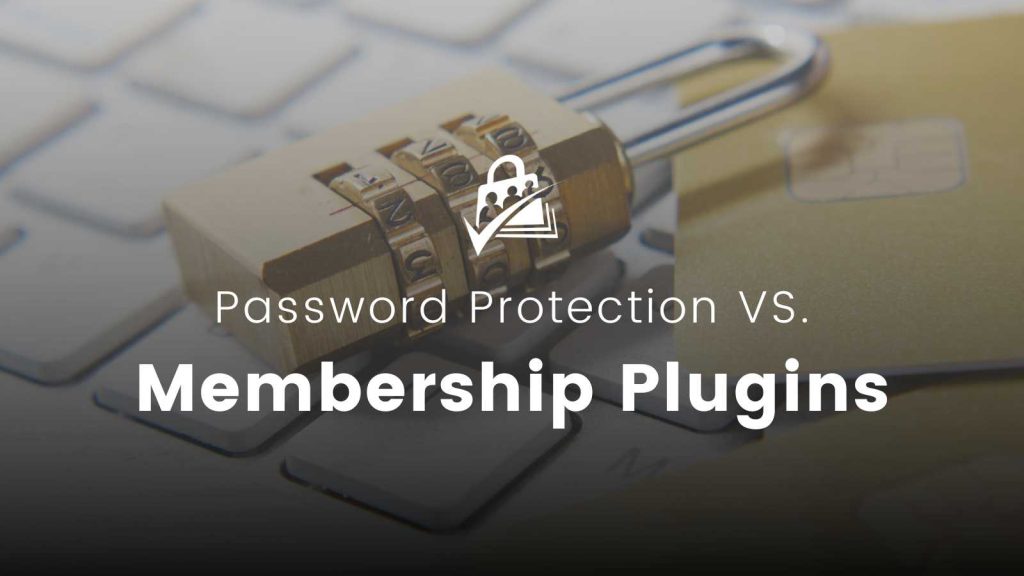 WordPress Core Feature: Setting a Post as Password Protected
Password protecting a post is a built-in feature in WordPress, allowing you to control who can access specific content on your website. When you edit a post or page, you can find the post visibility settings under the "Publish" option at the top-right corner of the edit screen.
By default, all posts and pages are set to "Public," making them visible to everyone upon publication. However, you can change the visibility to "Password Protected," and then set a password of your choice for that particular post or page. Once set, visitors attempting to view the content will be prompted to enter the password before gaining access.
Pros of Password Protected Content
No Additional Plugins: This feature is available natively in WordPress, eliminating the need for additional plugins.
Simple Setup: Password protection is easy to set up and requires no technical expertise.
Quick Access: Users can access the protected content immediately after entering the password.
Cons of Password Protected Content
Limited User Data: Password protection does not collect user information beyond the password itself. You have no idea who accessed your post, or who has shared the password.
Manual Sharing: Administrators must manually share the password with intended users, which can be cumbersome for larger memberships.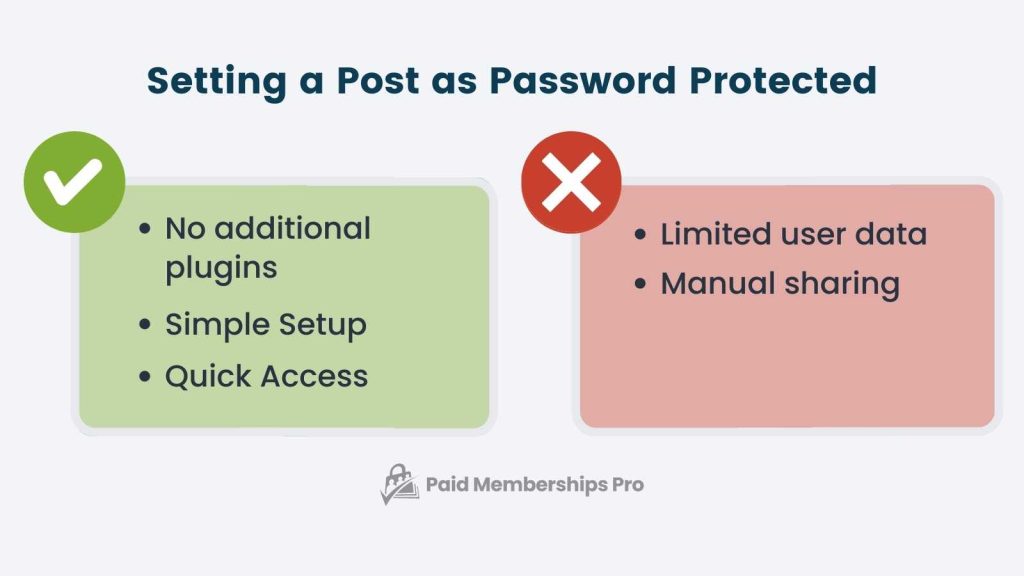 Using Membership Plugins for Restricted Content Access
Alternatively, website owners can opt for membership plugins like Paid Memberships Pro, which offer a more robust solution for restricting access to specific content.
With a membership plugin, admins can create free or paid membership levels and collect user data during the registration process.
Membership plugins provide various features, such as user management, payment integration, and content restriction rules. In contrast to password protection, users sign up for memberships, granting them access to exclusive content based on their membership level.
Pros of Using Membership Plugins
Enhanced User Data: Membership plugins collect user information, providing insights into your audience.
Tiered Access: Offer different membership levels with varying content access for a more flexible approach.
Streamlined Access: Members can log in to access content without entering passwords for each protected post.
Cons of Using Membership Plugins
Learning Curve: Setting up membership plugins may require more time and technical knowledge.
Additional Plugins: Installing and managing a membership plugin adds a small amount of complexity to your website.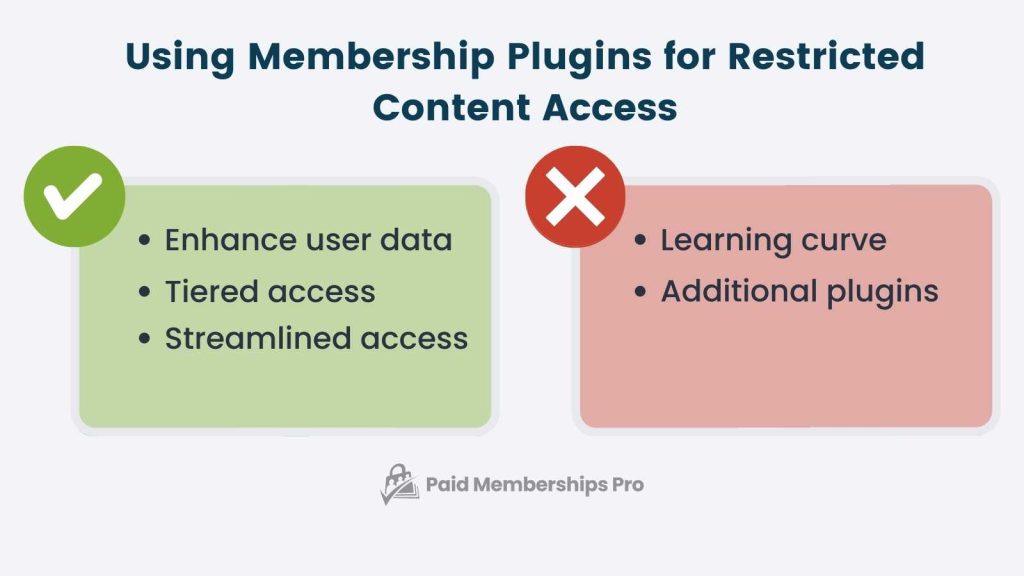 Video: WordPress Password Protected Posts or a Membership Plugin: What's Right for You?
How to Password Protect a Post in WordPress
Log in to your WordPress Dashboard.
Navigate to the Posts section on the left sidebar and select the post you want to protect with a password.

If you want to protect a page instead, follow the same steps but navigate to Pages instead of Posts.

On the post editor screen, locate the Publish panel on the right-hand side.
Under Visibility, click on the Edit link next to Public.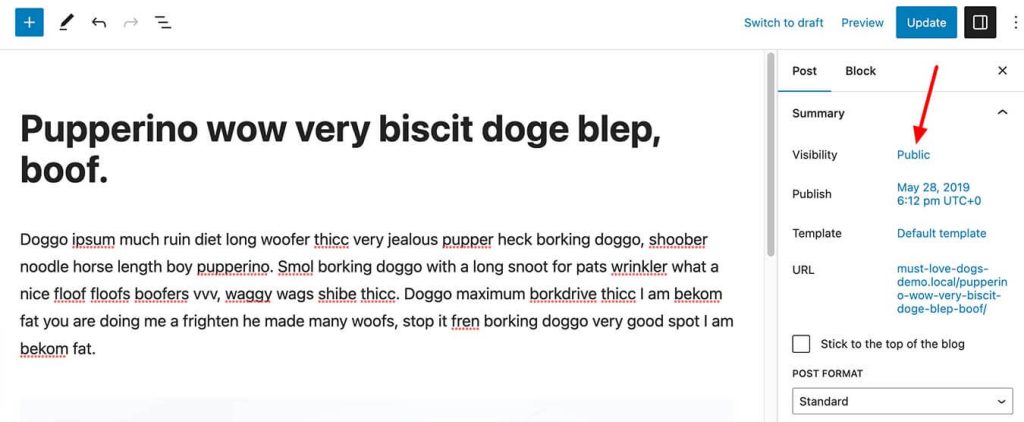 Choose the Password Protected option from the expanded visibility options. A text box will appear below the Password Protected option.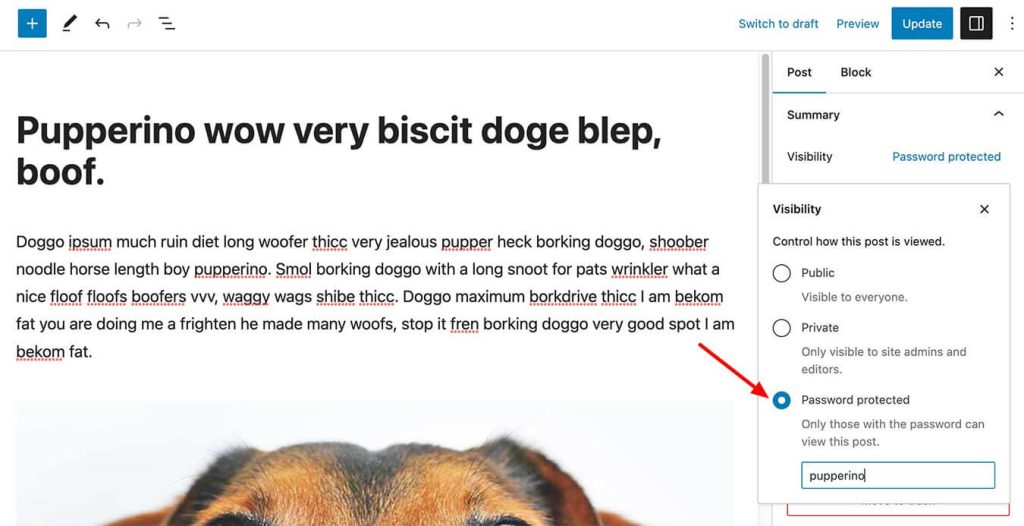 Enter the desired password for the post in this box.
Update or publish the post to apply the changes.
Now, when visitors try to access the password-protected post, they will be prompted to enter the password to view the content.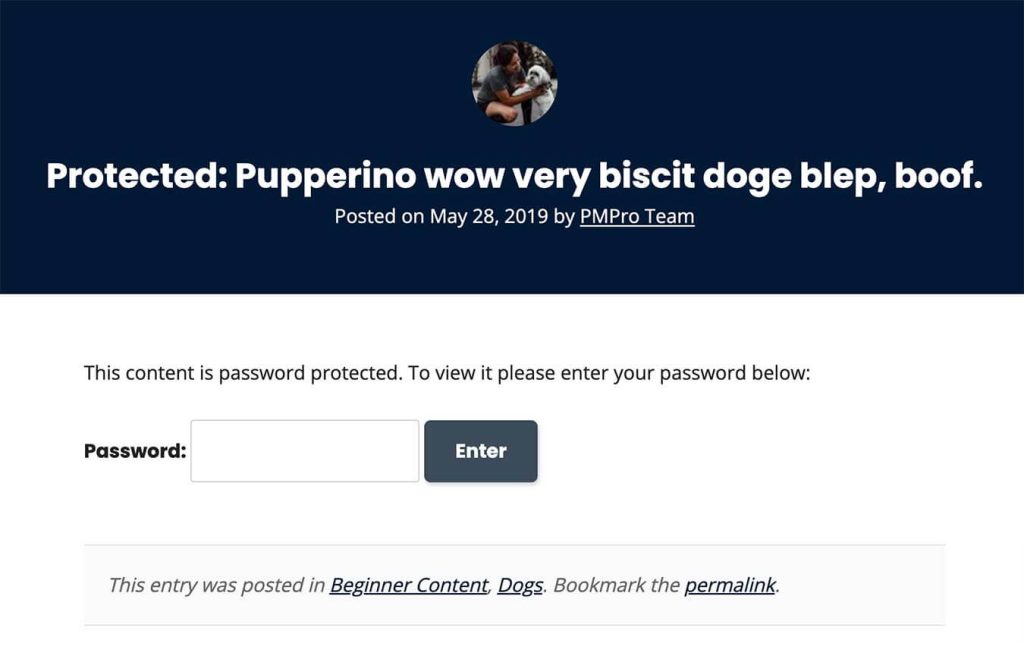 How to Use a Membership Plugin for WordPress Post Visibility
Log in to your WordPress Dashboard.
Go to Plugins on the left sidebar and click on Add New.
In the search bar, type Paid Memberships Pro and click the Install Now button next to the plugin.
Once installed, click Activate to activate the plugin.
A setup wizard will appear to guide you through the initial setup. Follow the instructions and provide necessary details about your membership site. You can choose to set up a free membership level for this example.
After completing the setup wizard, navigate back to the post you want to restrict access to.
Scroll down to the new Require Membership panel, which is added by the PMPro plugin.
Check the box next to the membership level you want to grant access to this post.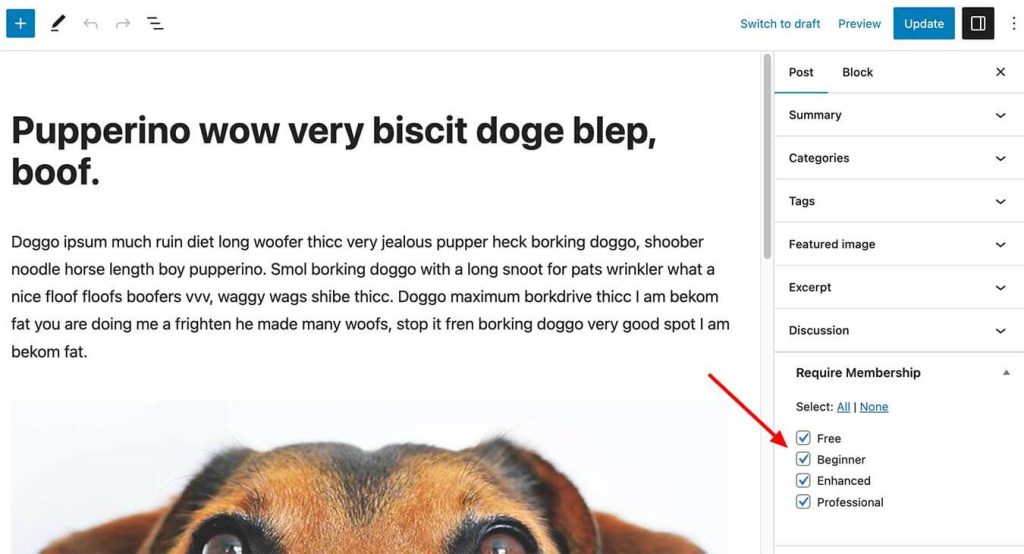 Save or update the post to apply the membership restriction.
Now, when users visit the post, they will see a teaser of the content, along with a prompt to register for membership to access the full post.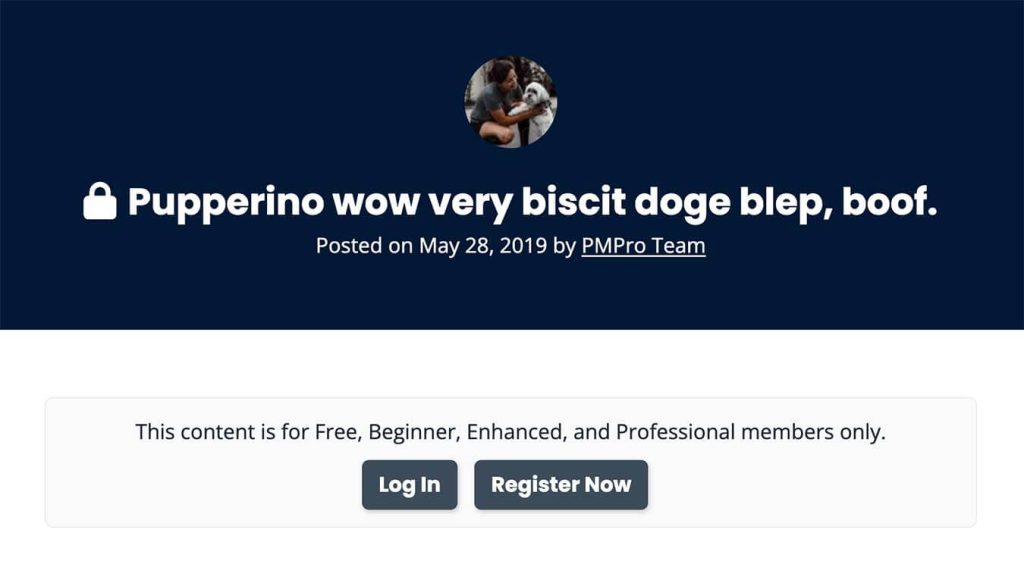 Choosing a WordPress Post Visibility Method: Passwords or Memberships?
Both password protection and membership plugins offer a solution for restricting access to content on WordPress websites.
Password protection is a quick and easy way to start providing members-only content, but it lacks the comprehensive features and user data collection provided by membership plugins.
If you need a simple and straightforward approach, password protection may suffice initially.
However, if you are looking for a more intuitive way to manage memberships, user data, and content access, investing in a reputable membership plugin like Paid Memberships Pro could be a more suitable long-term solution for your WordPress website.
Browse the features of PMPro or view our plans (starting at $0) to get started today.
Evaluate your needs and goals to make an informed decision on which method aligns best with your content protection strategy.
Was this article helpful?