A robust, engaging, and SEO-optimized membership site isn't just about what meets the eye; There are all kinds of things beneath the surface that can make your site appealing to users and search engines alike—and one of them is WordPress pretty permalinks.
In this guide, we'll talk about what permalinks are, how to set them up on your WordPress membership site, as well as how to troubleshoot potential issues you might encounter. We'll also explore changing permalink structures, choosing an appropriate structure depending on your content, and regenerating or rebuilding permalinks.
Keep reading and you'll be equipped to transform your WordPress site into a user-friendly, SEO-optimized powerhouse.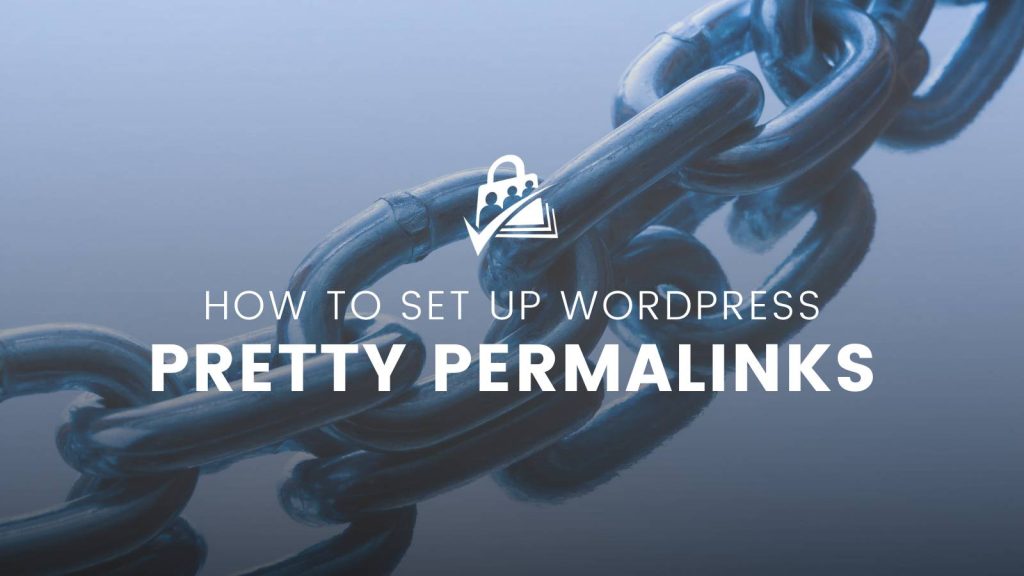 What Are Permalinks?
A permalink, short for "permanent link," is a URL that is intended to remain unchanged for a considerable time. This provides a stable location for a particular resource or webpage.
The term is used to distinguish a URL that's likely to change over time, such as a website's homepage, from a URL that's intended to remain the same, allowing it to be bookmarked or linked to without fear of the link becoming broken or irrelevant.
What Are Pretty Permalinks?
A pretty permalink, also known as a "clean URL" or "user-friendly URL", is a URL that is easy to read and includes words which describe the content of the webpage. This type of URL can be understood by both users and search engines.
For example, on an uncustomized WordPress site, you might see URLs like mywebsite.com/?page_id=703 or mywebsite.com/?p=1915.
These are permalinks with an ID representing a post or page in your WordPress site when you do not have 'pretty permalinks' set up. However, you might want to have cleaner, keyword-driven slugs.
These slugs are more appealing for two main reasons:
They're readable
They give clear indication of the page's content
Pretty permalinks in WordPress typically include the title of the page or post, often separated by hyphens. This type of structure makes it easier for search engines to understand the content of your page, potentially improving your SEO (Search Engine Optimization) ranking.
It also enhances user experience, as users are more likely to click on links that clearly indicate where they lead.
The Benefits of Using Pretty Permalinks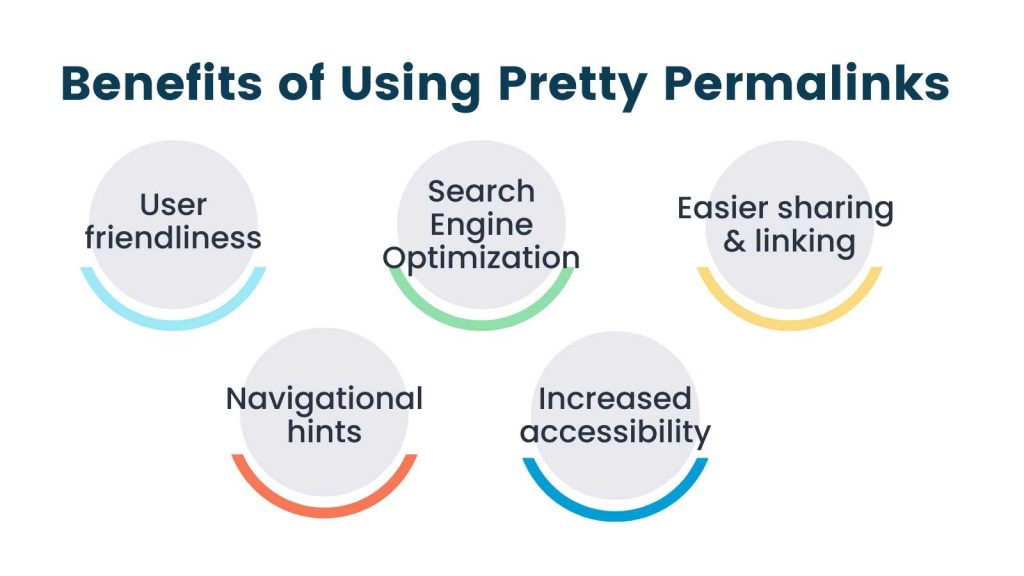 Pretty permalinks in WordPress provide several key benefits, such as:
User Friendliness: Pretty permalinks make URLs easier to read and understand for users. They often include relevant keywords or phrases from the post's title, giving users a clear idea of what the linked page is about before they click on it.
Search Engine Optimization (SEO): Search engines like Google use the words in URLs as an indicator of the content on the page. Including relevant keywords in your permalinks can improve your membership site's SEO, potentially boosting its rankings in search results.
Easier Sharing and Linking: Because pretty permalinks are easier to read and more descriptive, they're better suited for sharing on social media platforms, in emails, or any other medium. Users are more likely to click on a URL that makes sense than one filled with random numbers and symbols.
Navigational Hints: For hierarchical website structures, permalinks can provide navigational information. For example, a permalink like www.example.com/services/web-design gives the user an idea that they are viewing the 'web design' page under the 'services' section.
Increased Accessibility: Pretty permalinks can also improve accessibility, making your site more usable for everyone. They're easier to type and easier to read, particularly for people using assistive technology like screen readers.
Video: Master WordPress Pretty Permalinks: Benefits & Setup
Setting Up Permalinks in WordPress
In WordPress, customizing the structure of your permalinks is straightforward:
Navigate to your WordPress dashboard
Go to Settings and select Permalinks.
There, you can choose from predefined structures or create your own custom URL structure.
WordPress Permalink Structures
WordPress comes with several built-in permalink structures:
Plain Permalinks: These are the ones with ?p= followed by the ID of the object.
Day and Name: These permalinks include the date of the post, along with the name.
Numeric: These permalinks include the ID of the post, prefixed with 'archives'.
Post Name: This structure is possibly the most common, showing only the post name.
Custom Structure: Using certain tags, you can also set up a custom structure for your permalinks.
How to Choose a Permalink Structure
Choosing the right structure depends largely on the nature of your website and content.
For SEO purposes, 'Post Name' often works best. This is because search engines like Google analyze the slug of a post, looking for keywords that indicate what the post is about.
However, if your content is time-sensitive, such as news or stock market updates, you may want to include the date in your permalink structure. This helps users understand at a glance when the content was published and whether it's current or outdated.
Remember, consistency is crucial with permalinks. Once you choose a structure, try to stick with it. Changing permalinks after they've been set can lead to broken links, which can harm your site's user experience and SEO.
Customizing Permalinks
Once you've set up your desired structure, you can further customize the permalinks or post slugs on individual posts.
In the WordPress blog editor (this might be different if you're using ClassicPress or another page builder), you'll see an option to edit the URL. You can click into that to bring up a modal that allows you to change the slug.
For instance, if you're writing about how great dogs are, you could change the slug to something like dogs-are-great. This gives you a cleaner, shorter URL structure that precisely targets what the article is about.
Harness the Power of WordPress Pretty Permalinks
Hopefully this post has given you some guidance when it comes to understanding, setting up, and customizing WordPress permalinks. By setting up pretty permalinks on your WordPress membership site, you can:
Enhance the user experience by making URLs more understandable and meaningful, and
Boost SEO performance by incorporating important keywords, making your content more discoverable to search engines.
If you'd like to see more tutorials for membership site creators just like you, be sure to check out our Stranger Studios YouTube channel, as well as the Paid Memberships Pro blog.
Want to create your own online membership business with WordPress? Download Paid Memberships Pro and get a complete set of tools to build a robust membership site that you control.