Give your customers the option to select a membership duration and offer a discount for a longer term. This is a great way to collect a larger up-front payment from members and offer an incentive to pay for membership in advance.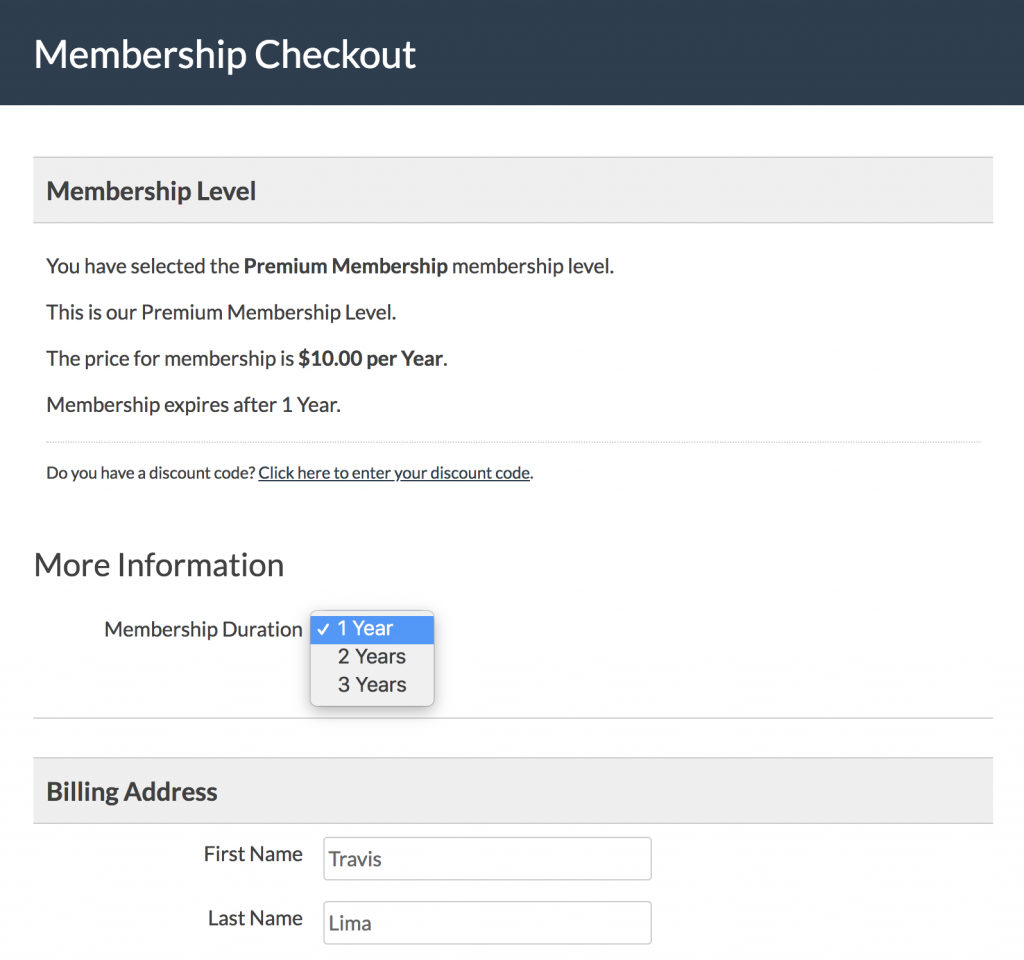 ---
About the Recipe
This code will add a "Membership Duration" dropdown field to your checkout page. Once selected, the member's expiration date and initial payment amount will be updated accordingly.
In the code recipe, there is a 20% discount when selecting a 2-year membership duration and a 25% discount for selecting a 3-year membership duration. The code recipe serves as an example for what is possible, you can alter the recipe to remove the discount or adjust the discount to suit your business.
You will need to input the Level ID that you want this code recipe to apply to. Only select membership levels that are billed on a yearly basis otherwise this will conflict with other level billing periods. Add your Membership Level ID to 'levels' => array( 8 )
This code recipe requires the Register Helper Add On to be installed and activated. If you need help altering this code to suit your needs, feel free to get in touch with one of our Support Engineers on our Member Support Forum.
---
The Code Recipe