You can now integrate your ConvertKit tags with Paid Memberships Pro membership levels using the new plugin developed by Daniel Espinoza and Nathan Barry, founder of ConvertKit.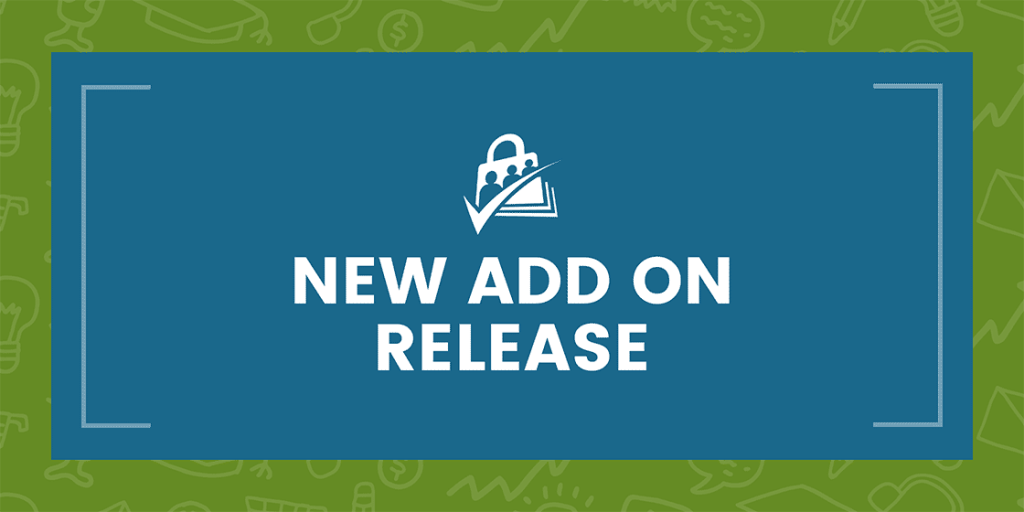 About ConvertKit
ConvertKit is "Email Marketing for Professional Bloggers". The platform's easy-to-use automation features blueprints (templates) for key business actions, including "Product Pitch", "Automated launch", "Onboarding", "Webinars", "Advanced Onboarding", and "Pitch Machine". You can use these blueprints as a starting point as you develop your own drip-feed campaigns based on membership signup or membership level change.
Pricing starts at $29/mo for up to 1,000 subscribers and increases based on the size of your list. There are no limits on the number of emails sent per month until you exceed 50,000 subscribers.
---
Installation and Setup
The plugin is available via the WordPress.org Plugin repository. Installation instructions for your WordPress admin are outlined below (or download it directly via WordPress.org).
Navigate to Plugins > Add New in your site's WordPress admin
Search for "ConvertKit Paid Memberships Pro Integration"
Click "Install Now" (enter FTP information if needed), then "Activate"
Go to Settings > ConvertKit PMP
Enter your ConvertKit API key (found here); click "Save Settings".
After saving your API settings you can now "Assign Tags".

---
Assign a Tag to a Membership Level
Go to Settings > ConvertKit PMP.
For each membership level, select a tag from the dropdown list.
Click "Save Settings".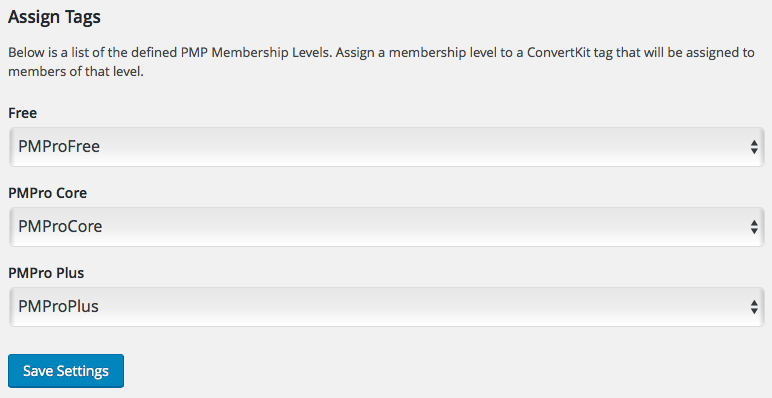 As new members join your site, the tag will be assigned to that subscriber in your ConvertKit account.
---
How to Import Existing Members and Tag them in ConvertKit
Export your members list under Memberships > Members List > "Export to CSV".
Remove all columns EXCEPT the first name, email and membership_level columns.
Save a separate CSV for each membership level. You will need to import each list separately to assign appropriate tags in ConvertKit.
For each individual level's CSV file, modify the CSV file to have two columns "First Name" and "Email Address" (in that order, with those specific column names, remove the membership_level column).
Now that you have your list data you can head over to the ConvertKit documentation "How to Import Email Subscribers" for further instructions.