Enhance the design of your membership emails with a custom header and footer containing your site's name, logo and link.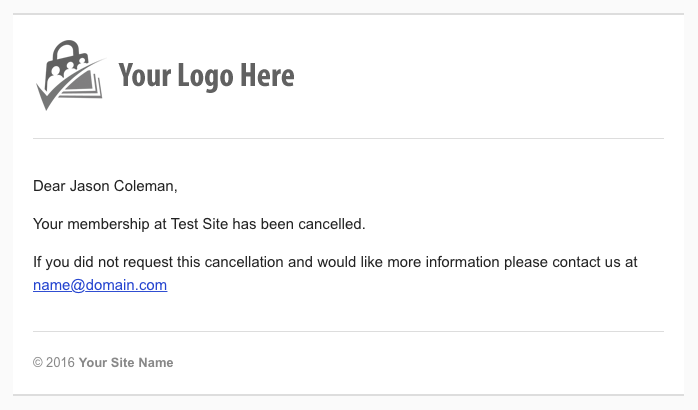 How it Works
The form below generates the code for your Email Header and Email Footer. You can add this code to the appropriate template on the Memberships > Settings > Email Templates page in the WordPress admin.
Just enter your Site Name, Logo URL and Site URL—the form will display an email preview and the code to copy into the appropriate fields in your membership site admin. Give it a try!
If you don't have a logo for your membership site, see this post about designing a logo for your WordPress Membership site.
Generate Your Email Header and Footer
---
---
Need more help?