Our Email Templates Admin Editor now includes the ability to send a test copy of any email template to the email address of choice.
View in the WordPress Repository View the Add On
---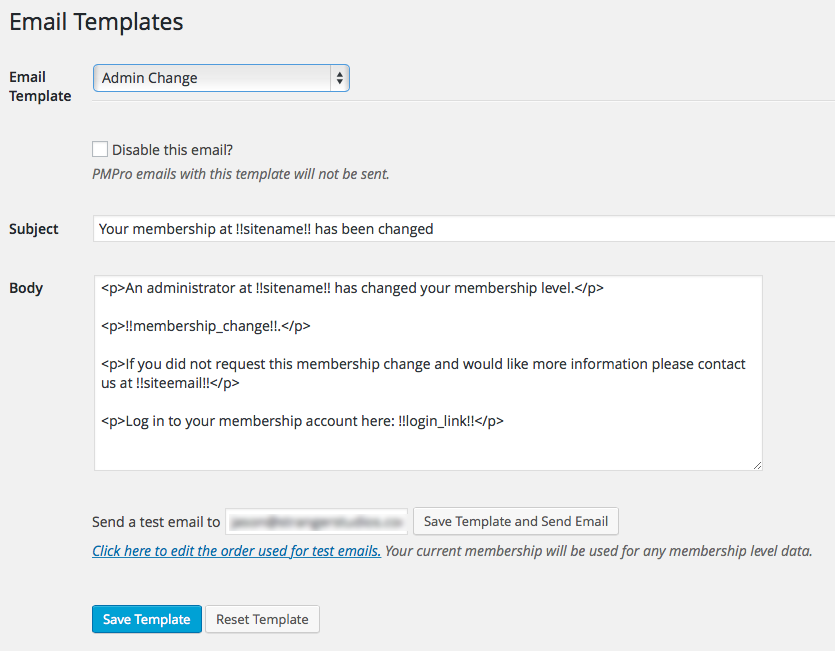 ---
What else can this add on do?
The add on allows you to modify the default emails sent by Paid Memberships Pro. You can modify the subject line and body text of any email, as well as the default header and footer sections. This includes your custom HTML, CSS, images, etc.
A list of included variables (i.e. !!name!! or !!user_email!!) is provided for easy templating.
You can also opt to disable the distribution of any single system email by checking the "Emails with this template will not be sent" option.