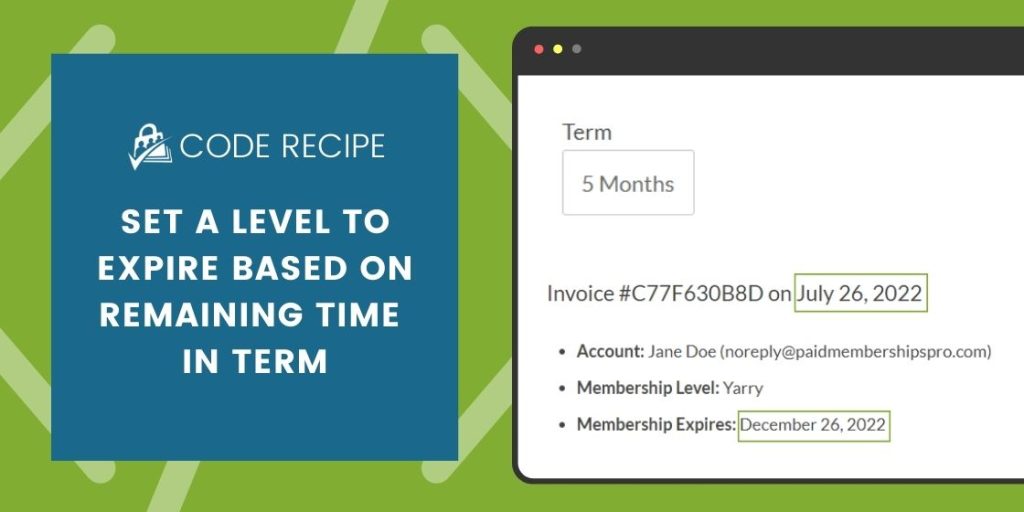 This code recipe allows you to specify how far into a term you are and set your level to expire based on the time remaining. This was originally created for a site related to pregnancies, but it can be adapted for various uses.
For example, a member with a 9-month total term can specify that they are 2 months in. Then, the expiration date would be set for 7 months from now.
Note that if you are using Paid Memberships Pro V2.9+, you can create the terms custom field using the User Fields settings page.