Editor's Note: This is a guest post from Craig over at Castos
Never before has it been easier to make money in the creator economy. Whether you're running an online course, an exclusive membership site, or a digital community there are more tools available to you as a creator now than ever before.
The ability for you to create unique, valuable content and charge real money for it is at the heart of what makes the creator economy tick. Here are just a few examples of a few people just like you who are making tens of thousands of dollars a month only selling access to their membership sites: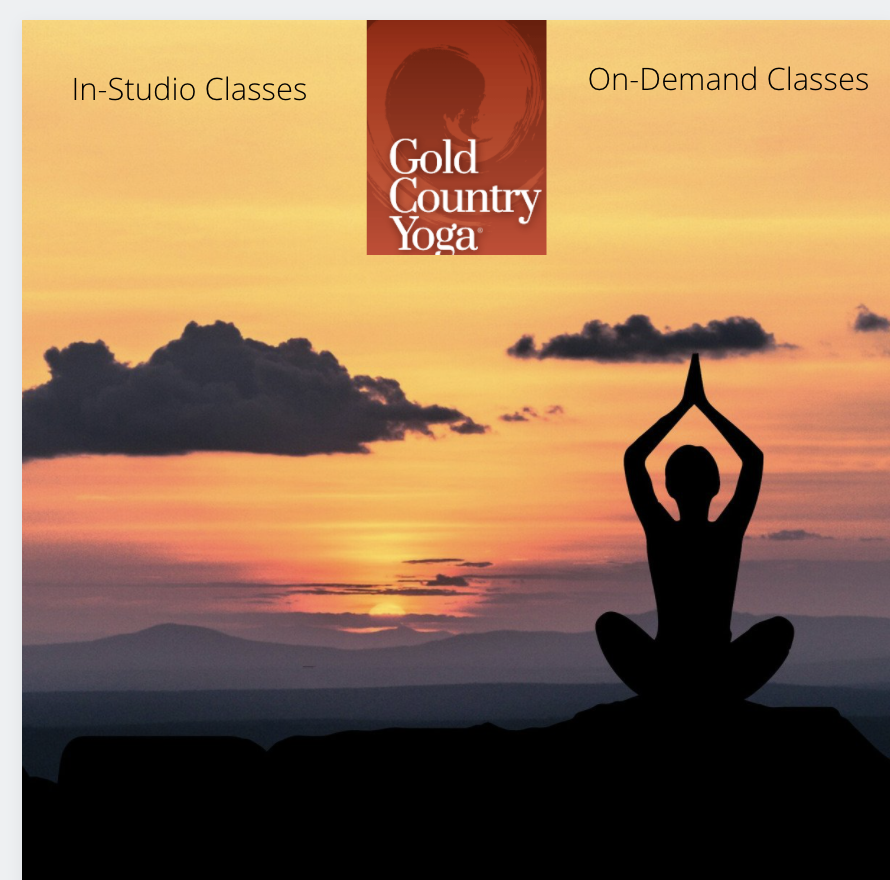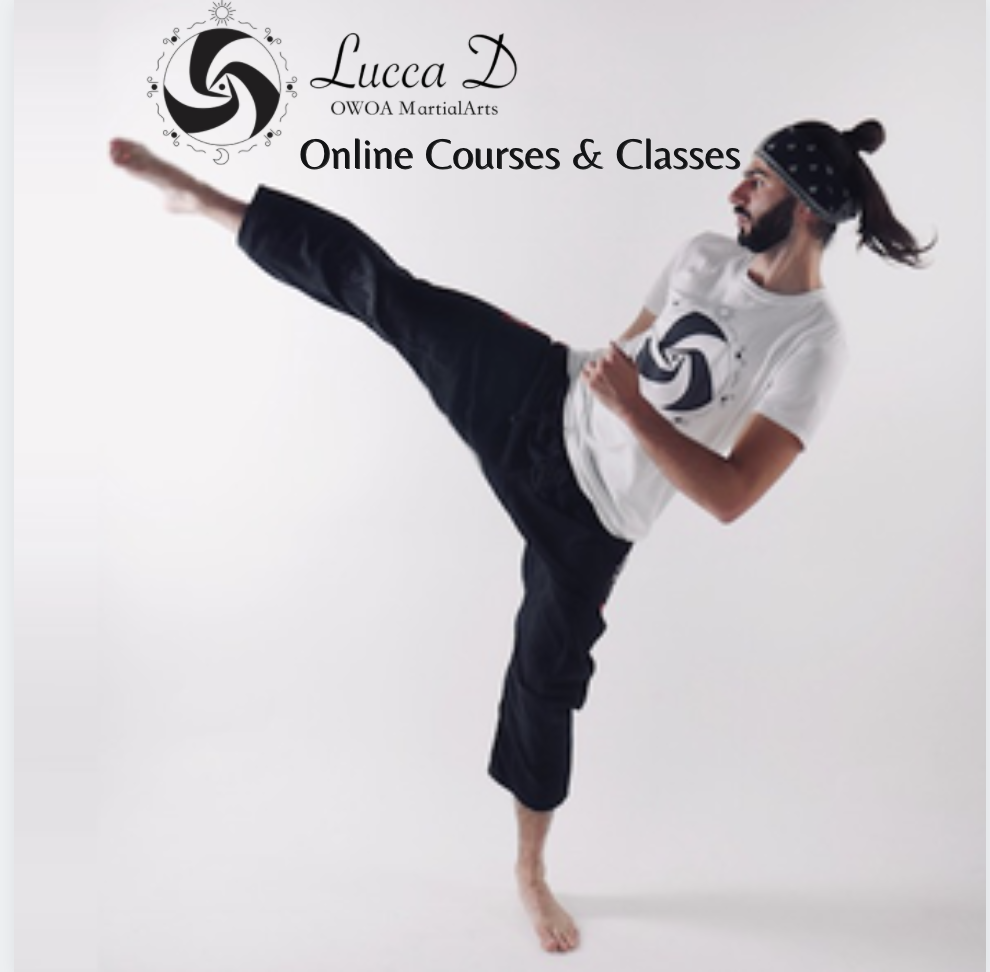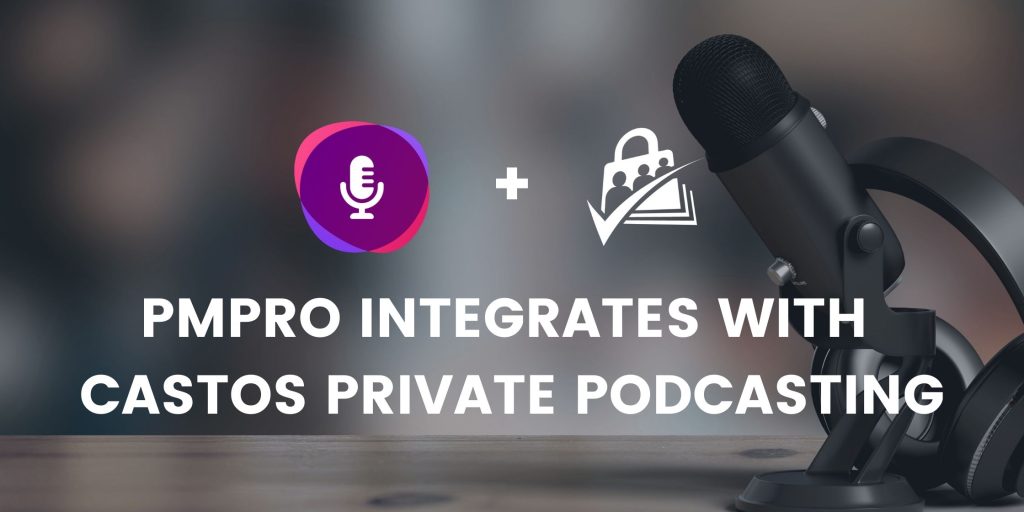 Gated Content and The Creator Economy
One of the most common forms of making money as a creator is to gate some of your content for it to be available only to select members on your website. These can be paid memberships or free ones, but the idea is that you are trading your valuable content for some form of commitment from your members. This commitment can be financial in the form of a monthly membership fee, or just their email address in order to access your content.
Either way, you are choosing to put some of your valuable content in an area that only your members can access.
And many times, it is those members who raise their virtual hands and say "We want more!". More content, more insights, more behind the scenes info on what is going on in your world. It is this premium content, oftentimes driven by your audience, that makes the value of a membership site so compelling to your audience.
Importance Of Community Building
No matter what you sell from courses to exercise videos a sense of community enhances membership sites.
At first it may be you as the founder who is creating a lot of the content and driving the conversations within the community. This is natural because, after all, it is your community….to start with.
But an interesting thing happens as your membership site gains this critical mass: members begin dialogues without your spurring them on. These are the most powerful forms of community engagement because they're entirely community driven. No spurring on by you as the creator, these are organic, real discussions that community members are having about things that are truly important to them.
"85% business owners believe their community positively impacts their business"

Source: PeerBoard
If a community isn't on your radar yet for your membership site it should be. Here are a few excellent resources on building out those membership communities.
It's All About Connection
There is something that every membership site has in common. From the very largest, most successful to the fledgling ones that are just getting started; they provide a means of connection between members.
It's often not actually the extra blog post, the behind the scenes footage of how you create your YouTube videos, or the special training you may offer, but it's the fact that on a very primal level your members feel that they belong to something special.
And they do! Membership sites, more and more so every day, are the place where people congregate online to connect with like minded people. They can come there and be themselves. Whether that's discussing the intricacies of orchids, playing some D&D, or discussing online marketing, people just want a place where they feel comfortable being themselves, and can have a reciprocal relationship with like minded people.
How Podcasting Fits In With Your Membership Site
We've already talked about how membership sites are all about delivering unique content to your members and giving them a platform to connect with others, but the question is "How do you deliver that sense of connection"?
The answer is different for everyone. For some it's a video series, others it's written content in the form of a blog or email series, and for some it's podcast content.
Podcasting is a great way to tell a story and share that deep connection that so many are looking for.
But for so long it's been quite a bit of duct taping together various tools that don't talk to each other well to deliver podcast content to your membership site.
Great news is that's all changing today with Paid Memberships Pro integration with Castos.
Castos is a leading podcast hosting and analytics platform that specializes in private podcasting.
What is private podcasting you might say….glad you asked!
What Is A Private Podcast?
Think of private podcasting exactly like you would a membership site, but in podcasting format. It's a way to securely deliver audio content in the form of a podcast only to certain individuals. To put this in a membership context that means you could create a private podcast of bonus episodes for all customers with a certain membership level.
Here's a few examples that might resonate:
You run a membership site with written case studies that are available only to members. Recreate those case studies as podcast episodes and deliver them securely to your members.
You run weekly training calls via Zoom where you coach a cohort of individuals each quarter. Record those Zoom calls and repurpose them in podcast format for the cohort members to listen to as a podcast if they've missed the live calls.
You are an author and have unpublished works from an upcoming book you'd like to share with your pre-launch list. Record them as audio and deliver them as podcast episodes to your pre-launch list members.
A Better Member Experience
These days customers are more and more demanding of the experience they expect online. Better design, better UX, better quality content, and a better experience as a customer.
Customers expect technology to work seamlessly. They want to access your podcast and premium content easily & without jumping through hoops
Castos' integration with Paid Memberships Pro offers that exact native integration and seamless customer experience when it comes to integrating your podcast content for your members.
Using tools like Patreon or BuyMeACoffee also have the added cost of between 5 and 15% of the revenue you generate from your membership revenue….with Paid Memberships Pro and Castos there is ZERO additional cost on a per-member charge basis to deliver private podcast content to your members. That's right, Castos does not take a percentage of the revenue you charge to customers. You only pay the standard credit card fees charged by your gateway. For example, you can see the current Stripe fees here.
We want to grow the creator economy and believe that the best way to do that is by keeping as much money in the pockets of creators as possible!
How Castos and Paid Memberships Pro Work Together
Ok, so at this point you're convinced that there's a great place in your member experience for a members-only private podcast, and you already use Paid Memberships Pro to deliver that content to your members. Now it's time to connect your WordPress site and Paid Memberships Pro to your Castos account.
If you don't already have a Castos account, start your free 14-day trial.
Once you've got your Castos account set up, grab that API Key from the My Account -> Podcast Settings area, and head back to your WordPress dashboard.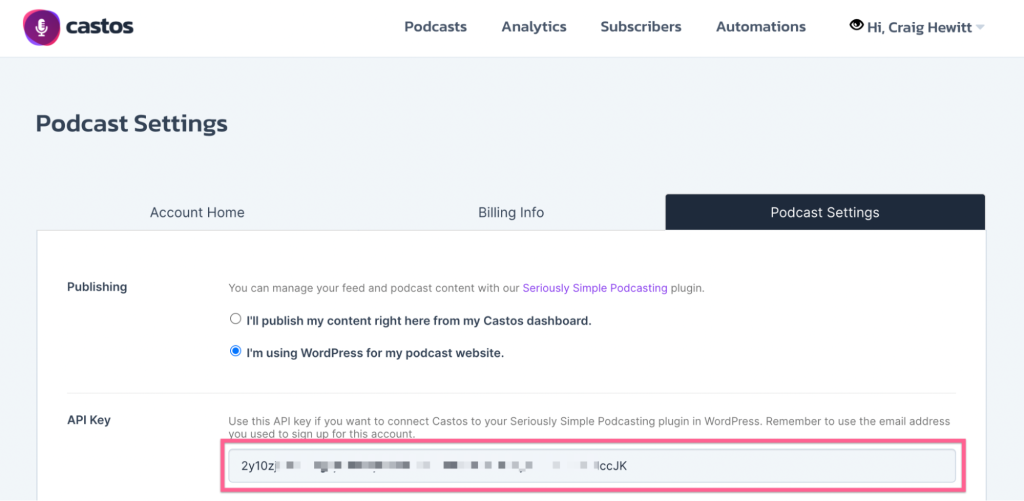 In the Podcast -> Settings -> Hosting area enter the email address associated with your Castos account and enter the API key. Now your WordPress site is connected to the Castos platform.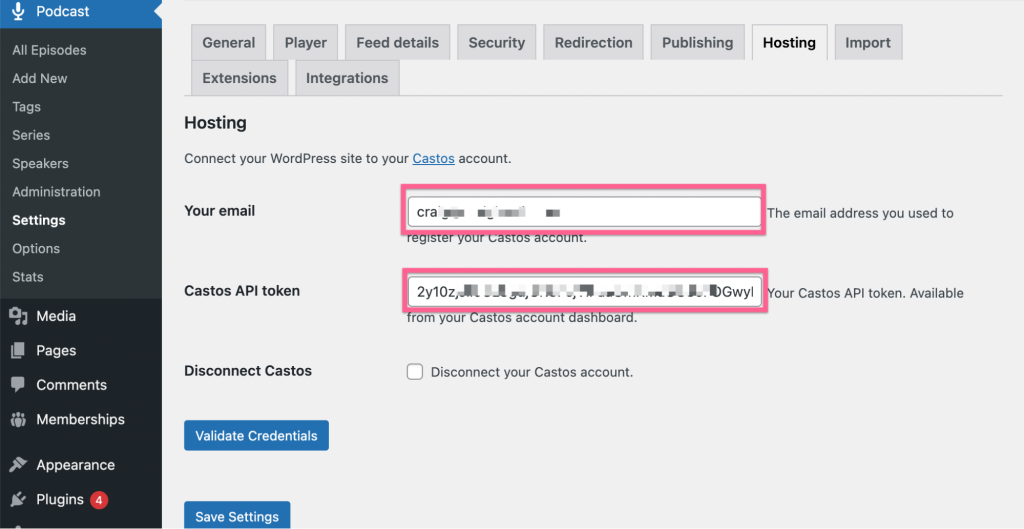 This allows you to upload your podcast media files directly to the Castos platform, but it also automates the process of adding and removing private subscribers to your members-only private podcast.
Now it's time to set which podcast(s) on your WordPress site you would like to require membership access to. That can be set in the Podcast -> Settings -> Integrations area of your WordPress dashboard: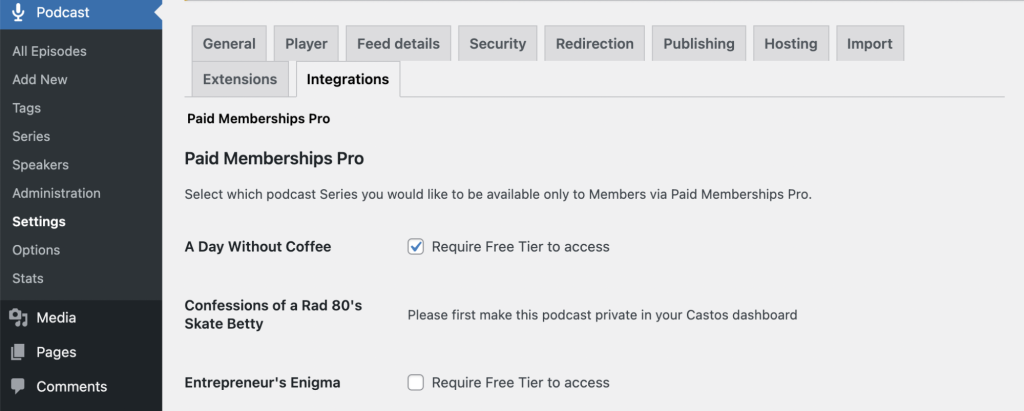 Here are a few scenarios:
John joins the free tier of your membership site. You have a Private Podcast set up in Castos that welcomes new members of your free tier, and lets them know about some of the benefits of the premium, paid tier. John is added automagically to that free-tier private podcast in Castos and gets access to those episodes.
You already have a free, public podcast that's been going for a while. But to monetize this great content you decide to record an extra members-only Private Podcast that will be available only to members of the paid tier of your membership site. Bethany joins the membership site in the premium tier and gets access to those exclusive podcast episodes, all automatically.
Castos' integration with Paid Membership Pro has you covered in both adding and removing your Members from your Private Podcast. When a new member joins at certain membership levels (that you determine in your WordPress dashboard) they are added automatically to your private podcast in Castos.
Similarly, if those members ever leave your membership site, Paid Memberships Pro sends that information to Castos and your Private Subscribers are removed from your private podcast.
Getting Started With Private Podcasting
If this concept of a Private Podcast for your membership site is interesting, sign up for a free 14-day trial of Castos today and check out how it ties in with your membership site via Paid Memberships Pro.
Whether you're adding a podcast as a feature of your existing membership site or have a free podcast you want to monetize, PMPro has all the tools to help you level up your podcasting business.
We know that a WordPress site has tons of moving parts. Choosing the right plugins, themes, hosting, third party services, design assets, and more can feel overwhelming.
Paid Memberships Pro is the most robust membership plugin to create a free or paid podcast on WordPress. Learn exactly what you'll get — the plugins, the support, and the training — when you create a private podcast with Paid Memberships Pro.
Was this article helpful?