In July, I posted a transparency report charting our revenue since launching Paid Memberships Pro. We were on the eve of a big change, launching the PMPro Plus level on the site. We were simultaneously increasing our price from $97 to $197 and putting up paywalls for add on downloads that used to be free. (We also launched the Memberlite theme, our webinar series, and a service for automatic updates to our add ons.)
It was an exciting time, but also a scary time. Would people pay $197 for our plans? Would there be backlash that we took down the free download links for most of our add ons?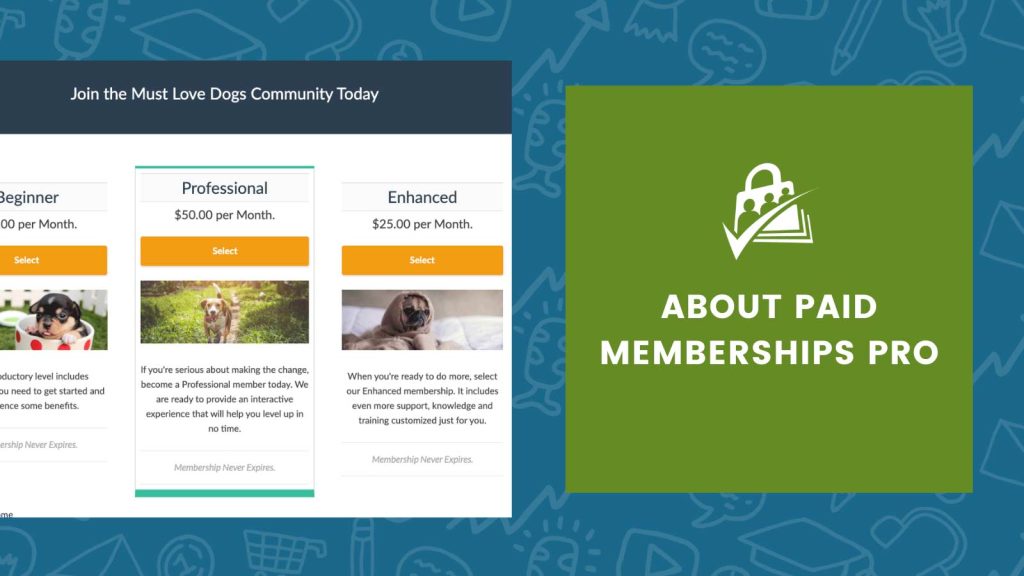 I wanted to wait a couple months before making any assumptions on how the new business model is going, but I'm now comfortable reporting that things are going well. People ARE willing to pay $197 for our plans and there has been relatively little backlash for the changes we've done.
---
Financial Results
In the July Transparency Report, I shared that we were averaging about $10k in PMPro membership sales per month and on pace to bring in about $127k this year. We needed to increase revenue in order to grow our team to provide better support, maintain an increasingly complex platform, and frankly compensate ourselves fairly for our time.
We're doing it! The PMPro Plus launch sale from July 28th through August 8th brought in about $26,000 in sales. Further, since the PMPro Plus launch, our daily sales and revenue have been significantly higher than before. We're now averaging about $950 per day vs $300 per day before the PMPro Plus launch. We've brought in $181k so far this year and are on pace to hit $239k in revenue for 2015. If the $950/day number holds, we can target $346.5k for 2016.
This increase in revenue more than makes up for our lost consulting income and gives us cashflow to expand our team and generally invest more into the platform.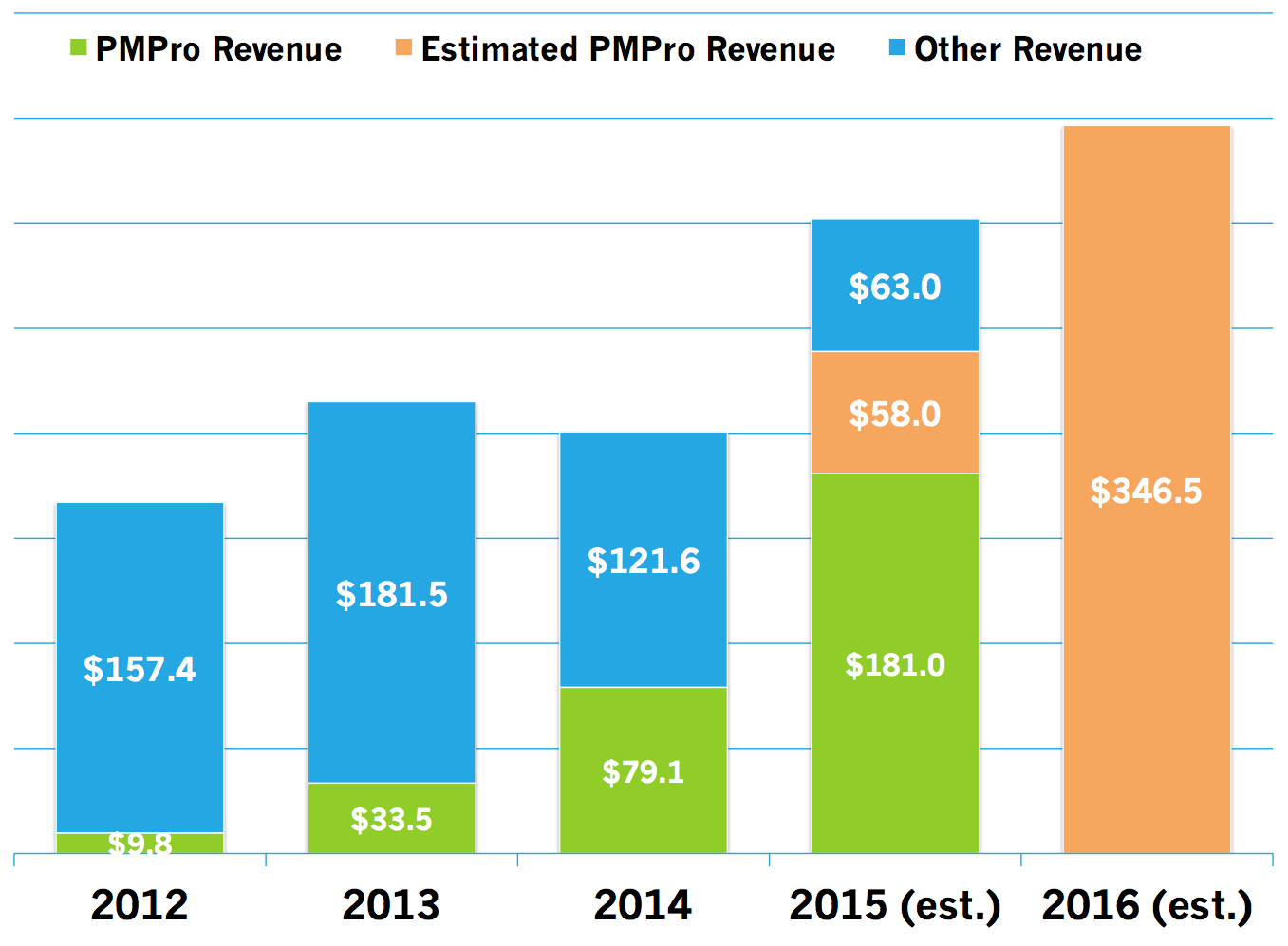 ---
More Numbers
Here are some other stats of interest we've gathered on our site. If you are interested in any other numbers, let me know in the comments and I'll see if I can dig them up and share them. The "before" numbers here are generally for 2015 before the PMPro Plus launch July 27th. The "after" numbers are on sales that happened after the launch sale ended August 8th. Both sets of numbers are across all membership levels offered on the site, including a few "do it for me" or "consultation call" sales, and excluding refunds.
| Statisitic (per day) | Before | After |
| --- | --- | --- |
| Site "Users" | 55k in 3 Months | 53k in 3 Months |
| Free Signups | 4612 in 3 Months | 4597 in 3 Months |
| Conversation % to Free | 8.4% | 8.7% |
| Paid Sales | 3.49 | 5.58 |
| Conversion % to Paid | 9.1% of Free Users | 14.6% of Free Users |
| Average Cost per Sale | $88.13 | $170.48 |
| Daily Revenue | $307 | $953 |
---
Other Observations
Site traffic and free user sign ups are relatively equal for the 3 months before and after the launch. Having those numbers close does make the other data easier to analyze since this one factor remained constant.
Both average daily sales and average cost per sale increased after the launch. These are the two metrics we were tracking most closely. We were worried that one or both of them might decrease. Needless to say, we're happy with the results.
We seem to be monetizing a larger percentage of our users, 14.6% now vs 8.4% before. Just another way showing the sales increase. Besides changing the price, the main thing we did was add more reasons for users to become paying members.
We also started offering automatic renewals. Users who purchased at the discounted rate were able to lock in that price. I haven't compiled stats on how many people setup automatic renewal or what the break down is between Core and Plus, but that would be interesting material for a future post.
During the launch sale, daily sales were 10-30x average numbers. Not all of these sales came from tracked clicks in our emails or blog posts. So a large number of users either visited the site directly after reading the emails/etc or were just part of the 1000 users or so per day who visit the site and decided to purchase the membership at the $47 discount price. We might be able to maximize revenue by lowering the price of the Core or Plus plans. There's also some reason to think higher prices might be better. Or what if we optimized on the number of happy PMPro members vs overall revenue? We're running pricing experiments now. More material for future posts.
---
Premium Add Ons on GitHub
There has been some discussion in the community lately on whether or not it is a good idea to post your premium plugin code publicly on GitHub. I'll try to chime in here with our unique experience.
While we only offer download links for PMPro Plus Add Ons to PMPro Plus members, all of our add on plugins are still available publicly on the Stranger Studios GitHub.com account. It's possible then for non-paying members to download our plugins from GitHub and use them for free. Without a PMPro license key, these users will get gentle nags to upgrade and won't get automatic add on updates through the WP dashboard.
Does having our add ons available for free somewhere negatively affect sales? Yes, probably. How much? I don't have the data to figure that out. However, I know that we are still able to sell PMPro Plus memberships on the site here.
A really good data point would be from a company that used to only provide paid downloads on their site and then made the add on available publicly on GitHub.com. If there was a negative overall affect in sales, it should become clear very quickly. I've heard from some developers that after opening up the plugin on GitHub sales stayed steady or rose. (If anyone knows of specific numbers that have been shared, please post in the comments.)
In our case, we have a data point of selling about 3.5 PMPro memberships per day when all add ons were free and then selling 5.5 combine Core/Plus memberships after add ons were moved behind the paywall. Combined with the other changes we've made, going free to paid for our add ons hasn't negatively affected our sales overall.
Why make the add ons available on GitHub publicly? There are 2 main reasons:
Being on GitHub makes it easier for other developers to contribute fixes and improvements to the add ons.
We'd rather people unwilling to pay get the official plugins on GitHub vs unofficial or "nulled" plugins on sites that often insert spam and malware into the plugins.
There's a third reason: I don't mind if people use our plugins for free. The add on code is GPLv2, and I believe in "your freedom to share and change free software", not just for people with $197 to share and change the software.
Things are definitely more complicated than this, but in some ways another person downloading an add on for free doesn't directly cost us anything and has a good chance of eventually upgrading for support, automatic updates, or the other services we offer. On the other hand, free users who aren't getting free support can get frustrated and post negative reviews online which do affect us.
---
Summary
We're doing well. We're using the increased revenue from the PMPro Plus launch to expand our support and development team. We're in a very strong position going into 2016 and more focused than ever on maintaining and growing Paid Memberships Pro.
Thanks to all of our customers, developers, free users and even critics who have contributed to building Paid Memberships Pro into the first option for membership sites on WordPress.
We'll continue to work and grow from here, and I hope sharing these numbers and stories will help other developers and entrepreneurs in the WordPress space.
Was this article helpful?