Offer flexible membership options without having to create duplicate levels or use custom code. Our new Auto-Renewal Checkbox add on allows members to select whether they would like a fixed term or recurring subscription membership.
View the Add On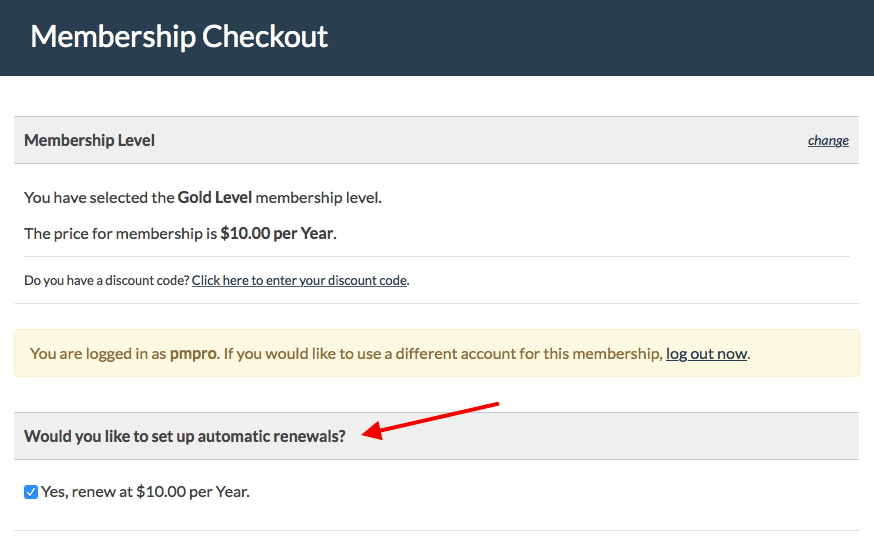 How it Works
The add on adds a new setting on the Membership Levels > Edit page allowing the admin to turn on or off the "auto-renewal" setting. The admin can define whether the level offers an auto-renewal option, and can specify if the default behavior is automatic renewal or fixed term.
For example, if your level has an initial payment of $10 and a recurring subscription of $10 per month, the member can select to simply purchase the level for $10 for a single month or to purchase the monthly subscription.
---
Screenshots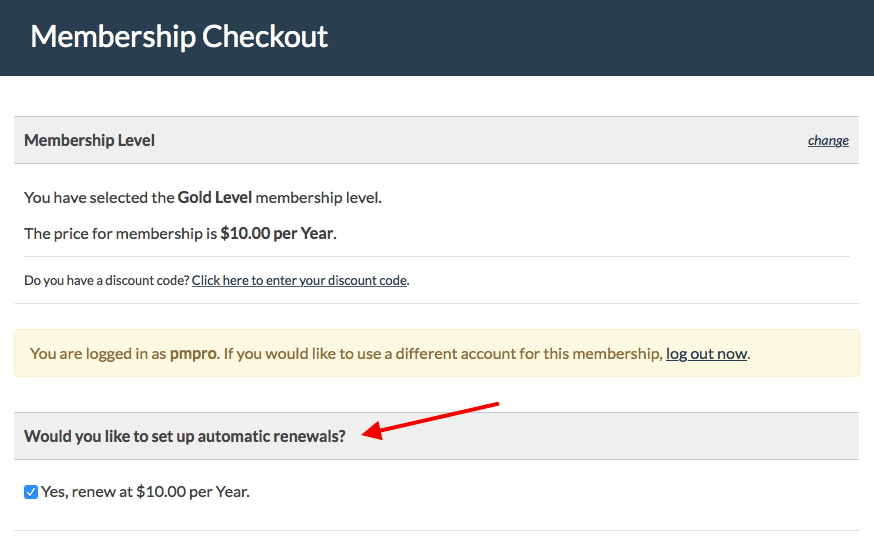 Member can optionally select auto-renewal at checkout.
---

PMPro Plus members can install the add on from the Memberships > Add Ons admin page or download the plugin and manually upload to your WordPress site.