Nowadays, email marketing is a crucial part of running any business, membership sites included. In fact, relationships and regular membership engagement are keys to membership success.
As such, the emails you send your members have the potential to be extremely powerful. But sending emails is one thing; Getting members to open those emails is another.
In this post, we'll talk about why emails are so important and how to improve email open rates for your membership site.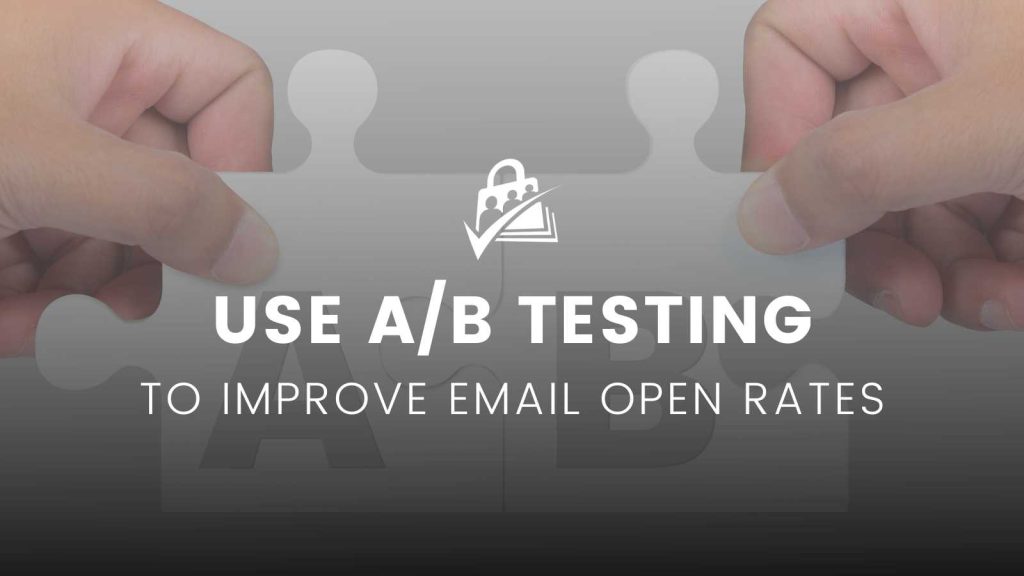 The Importance of Emails for Membership Businesses
With a membership business, a lot of your success depends on how well you can keep your members interested in the content you're providing. In the most basic terms, that means providing them with enough value that they keep wanting to come back to your site and paying you every month for access to your content.
But compelling restricted content is just one piece of the engagement puzzle.
Email is your direct line of communication with your members. 💌
Business owners use this communication channel to proactively engage with customers, as opposed to waiting for the customer to contact them—or come across their social media posts or other online content.
This gives you a lot of marketing leverage, whether you want to convert more sales, upsell or cross-sell to your audience, or test new membership ideas and content.
Maintaining your email list also helps you retain control of your contacts, no matter what happens to your business or website. For example, in the unlikely event that your website goes down or your social media accounts get compromised, your email list can be a true life-saver.
But people usually only stay subscribed to newsletters and email lists that provide them with the value they seek.
The Challenge: Getting Members to Actually Open Your Emails
With such a massive eCommerce landscape and continuously fast-growing digital economy, it's no surprise that it's not easy to get members to open your emails.
When they don't, it means:
Wasted time, effort, and ideas that could be used elsewhere in membership content, products, or other ventures
Missed sales opportunities, as your email marketing messages go unread
Potentially losing your grip on what your audience wants. This can be difficult because this information is crucial when it comes to creating new content, designing new products, and crafting your marketing messages.
People tend to ignore emails for a few different reasons. For one thing, their inboxes might be saturated with marketing messages and it's easy for your email to get lost in the crowd.
"With the average person receiving 120+ emails per day, cutting through the noise can be a huge challenge." –Bluecore
On the other hand, they could just be busy with their own lives. They might even forget to check their email altogether, much less open yours.
More than ever, emails must have compelling subject lines to even get a click. Keep this in mind when crafting your membership emails.
Email Open Rates Show You How Engaged Your Members Are
Looking at your email open rate is one of the best ways to gauge how interested members are in the emails you're sending them. For example, if they're not interested at all, they won't even open the email to begin with.
Examining open rate in combination with other key performance indicators like click through rate can also tell you a lot about their level of interest in your offerings. For example, if subscribers are somewhat interested, they may open your email, but they won't click through to your website and complete a purchase.
If they're extremely interested, they may do both.
What is A/B Testing?
A/B testing (or split testing) involves testing two different variations of your content to find out which one performs best. This can be applied to all kinds of content, from web pages to email newsletters.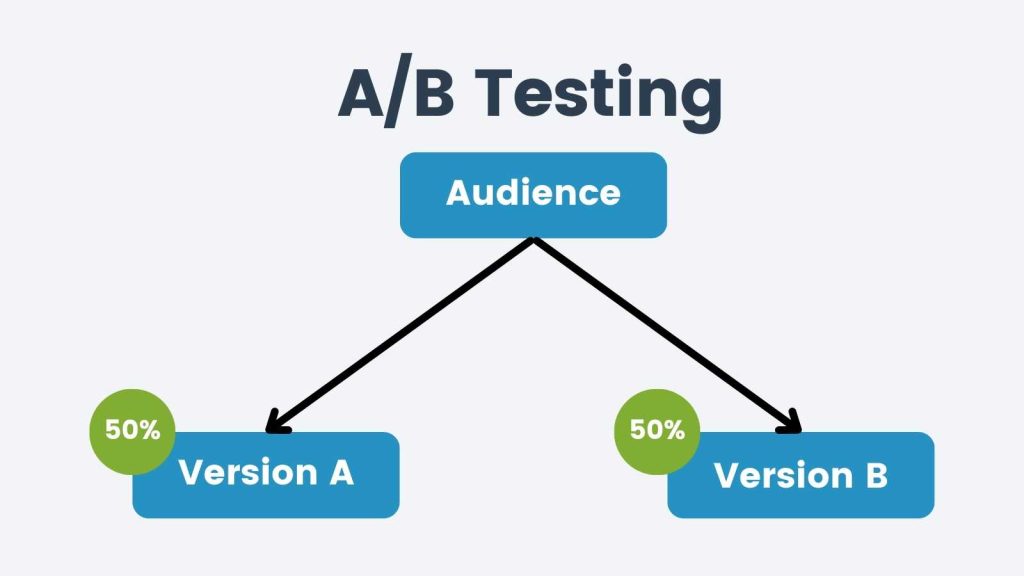 You can use A/B testing to compare the effectiveness of many different variables, from images and calls to action, to page design and the usage of HTML or plain text.
The A/B Testing Process: 5 Steps
Here are 5 basic steps to take when you want to A/B test something:
Choose your audience
Split your audience into two equal sample groups (50/50)
Choose an isolated variable (control) to test
Test both variations at the same time, under the same conditions
Allow enough time for collecting data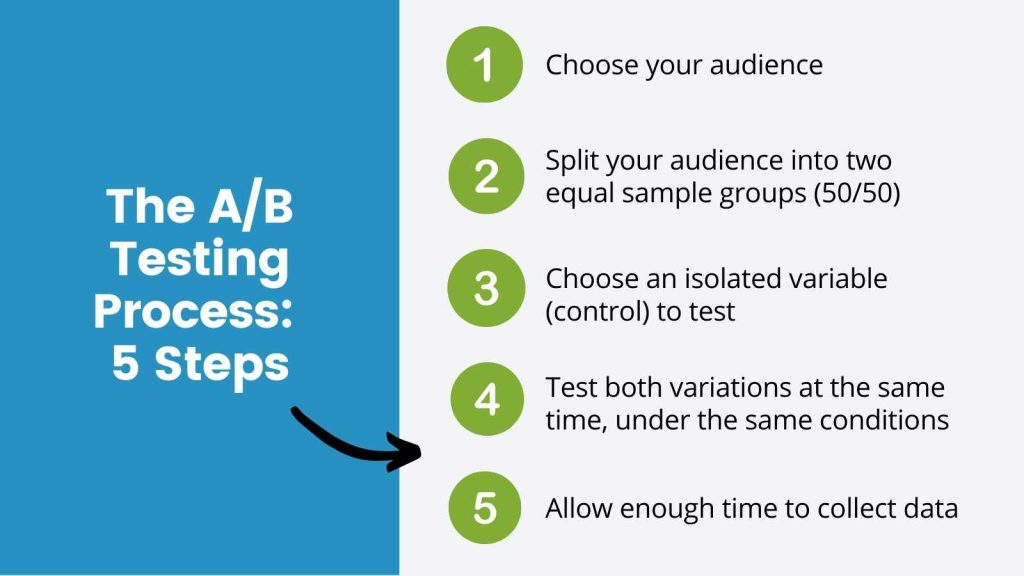 How to Improve Email Open Rates with A/B Testing
If you want to improve your email open rates, A/B testing is one of the first things you should do. Here are a few primary email variables that you can A/B test:
Subject line
Preview text
Personalization
Inbox delivery time and day
Let's focus on the subject line and inbox delivery time and day. The former is the first thing your members will see in their inboxes. The latter is something you can deduce based on some general advice, as well as the preferences and demographics of your audience.
Both can be A/B tested.
How We Improve Email Open Rates at Paid Memberships Pro
Optimizing your emails for best results requires some experimentation. Here are the two primary things we've done to improve our own email open rates at Paid Memberships Pro:
1. We Optimize Inbox Delivery Time (and Day)
According to PropellorCRM, the best day and time to send marketing emails is Tuesdays at 10 A.M., as many people don't open emails on weekends. In terms of time of day, people tend to check their email first thing in the morning.
However, all of this will vary depending on your audience. For example, are they entrepreneurs, 8-5 office workers, or typical consumers?
It's important to understand as much about your audience as possible, as it helps you to make these kinds of judgment calls.
"Knowing your subscribers is a key ingredient to effective email marketing." –ConvertKit
At Paid Memberships Pro, we have concluded that our audience generally does not want to receive our emails on:
Weekends, because they are busy
Mondays, because the start of the week is hectic
Fridays, because they are more likely to be off or spacing out
So, taking all of this into consideration, we generally send our emails on Tuesday and Thursday mornings. There are some exceptions, depending on our schedule of events and the content we are sharing.
2. We A/B Test Our Email Subject Lines
We currently use ConvertKit for email marketing, which gives us the ability to easily A/B test subject line variations. Other email marketing services like MailChimp offer the same functionality.
How it works is that we specify two different subject lines for any given email. Then, ConvertKit runs an A/B test on 30% of our total list. What this means is that 15% of our audience receives Subject Line A and 15% receives Subject Line B.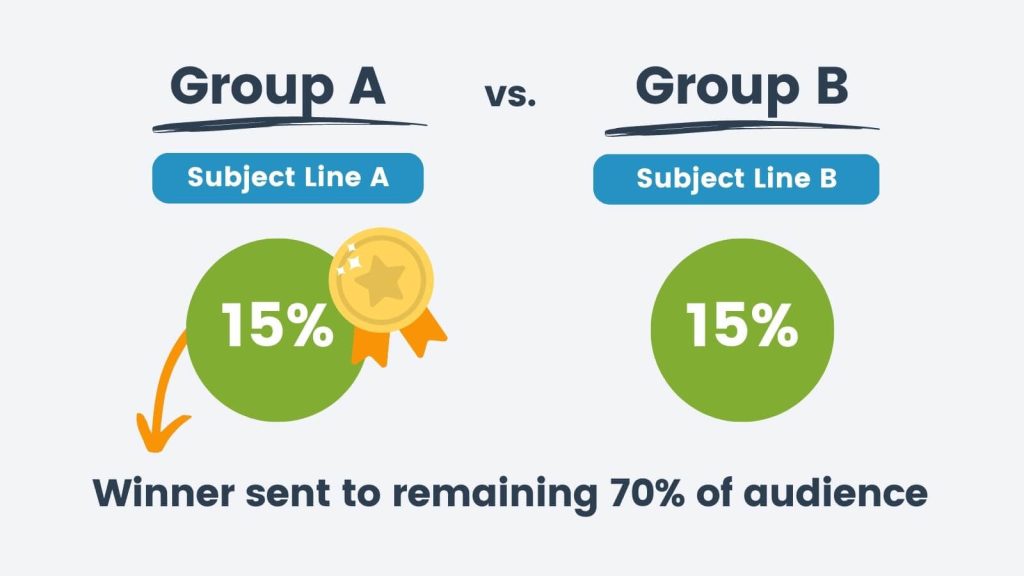 The standard time required for ConvertKit to gather enough data from an audience of our size is 4 hours. So, after 4 hours, ConvertKit automatically selects the winning subject line and distributes that variation to the remaining 70% of our designated mailing list.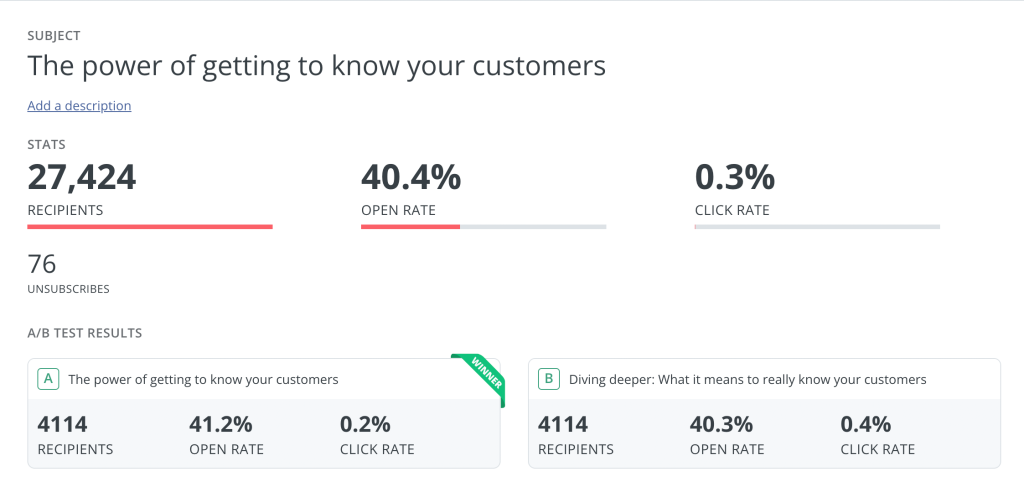 ConvertKit, MailChimp, or other email marketing services may recommend other parameters, depending on your list size. If you want to do similar tests on other components of your campaign, most services provide A/B testing tools for variables like:
From name
Delivery date and time
Content
You can also A/B test the full email content, although we haven't experimented with that yet.
Improve Email Open Rates for Your Membership Site
Remember that A/B testing is a standard marketing practice, no matter the industry. Hopefully this post has given you some guidance on how you can use it to improve your own email open rates and keep your members engaged and loyal to your business.
Want to add robust email marketing to your membership site? Download Paid Memberships Pro today and start using our integrations with major email marketing services like MailChimp, ConvertKit, and more.
Was this article helpful?