You can now use the [pmpro_account] shortcode as a true shortcode: on other pages, in widgets, and more. This update also adds the ability to limit the appearance of the shortcode to specific sections: memberships, profile, invoices, and links.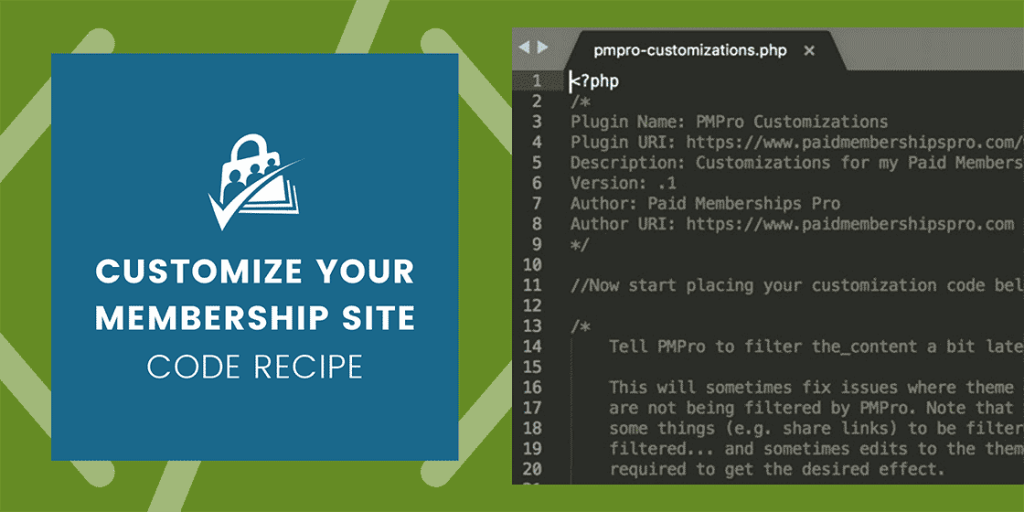 How it Works?
The old [pmpro_account] shortcode displayed as the image below: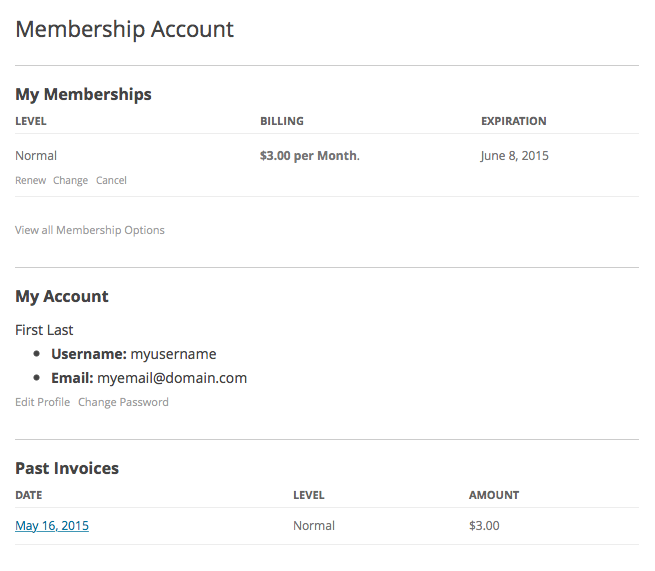 Now, you can add a "sections" attribute to the shortcode as below:
[pmpro_account sections="membership,profile,invoices,links"]
To customize the display, just remove sections from that list.
---
Some fun ways to use this new feature:
Use it to add column-type styles by nesting with the column classes of your theme.
Use it to hide sections entirely, for example the "Links" section if you do not need to allow members to cancel.
Use it to display a section then use the membership shortcode between sections to show special stuff to members based on their level.
Add a single section to a sidebar or footer widget to pull in specific membership information.